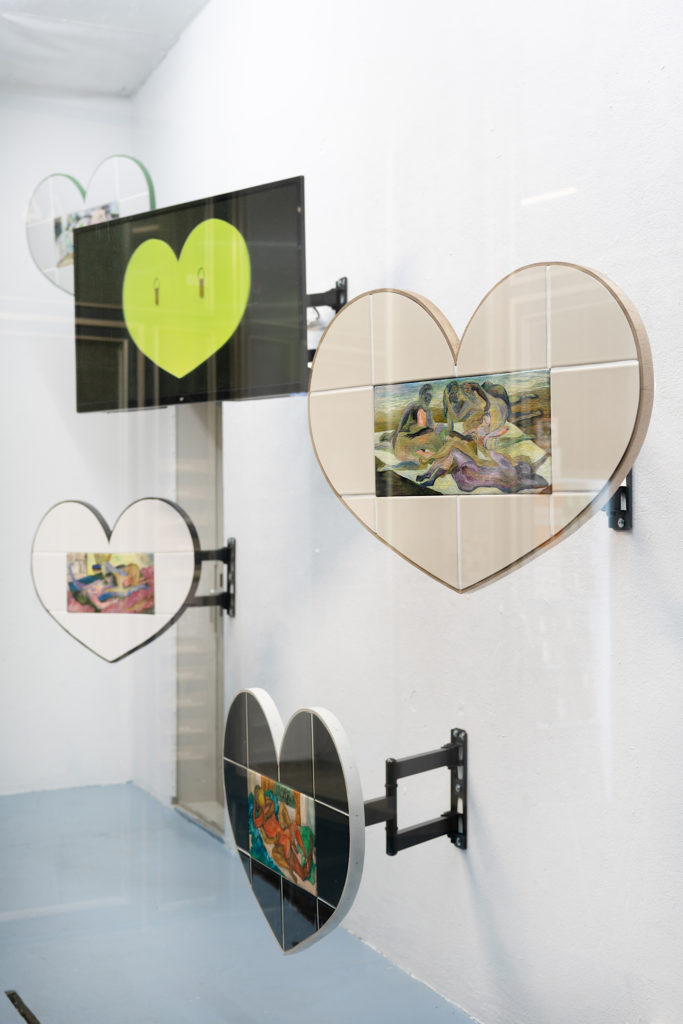 Crypto Cœur #24 (Fleurs), 2022 ; NFT
"Glücksspiel, Le jeu de l'amour et du hasard" is a presentation of Jacent's new Cœur ceramic-paintings and their digitized versions as 25 non-fungible token. Exhibited in a 24/7 shop-window, this new series of heart-shaped erotic paintings and their 3D artefacts are available for sale via a QR code leading to this page.
By assuming all the codes of a tech-commercial show (sex paintings and crypto sales) Jacent presents a distorted, kind of 'auto tuned' version of their practice where everything seems saturated. Jacent wants to show how all the codes of a capitalist society can grind a formerly intimate and tender topic, Love.

Crypto Cœur #23 (La sieste), 2022 ; NFT
"Crypto Cœur" is a rare collection of 25 NFTs by artist-duo Jacent minted on the occasion of the opening of their solo exhibition "Glücksspiel, Le jeu de l'amour et du hasard" at sonneundsolche, Düsseldorf (Germany).
The series is a 3D version of heart-shaped ceramic-paintings (oil on canvas mounted on wood, eathenware tiles, seal, painted artist frame in oak wood) created by the artists between 2020 and 2022. Jacent explores the motif of intimacy that unfolds in a collection of passionate memories. Not clearly gendered, this digitized Kama sutra is an ode to love and tolerance.
Crypto Cœur #00 (ADN), 2022 ; NFT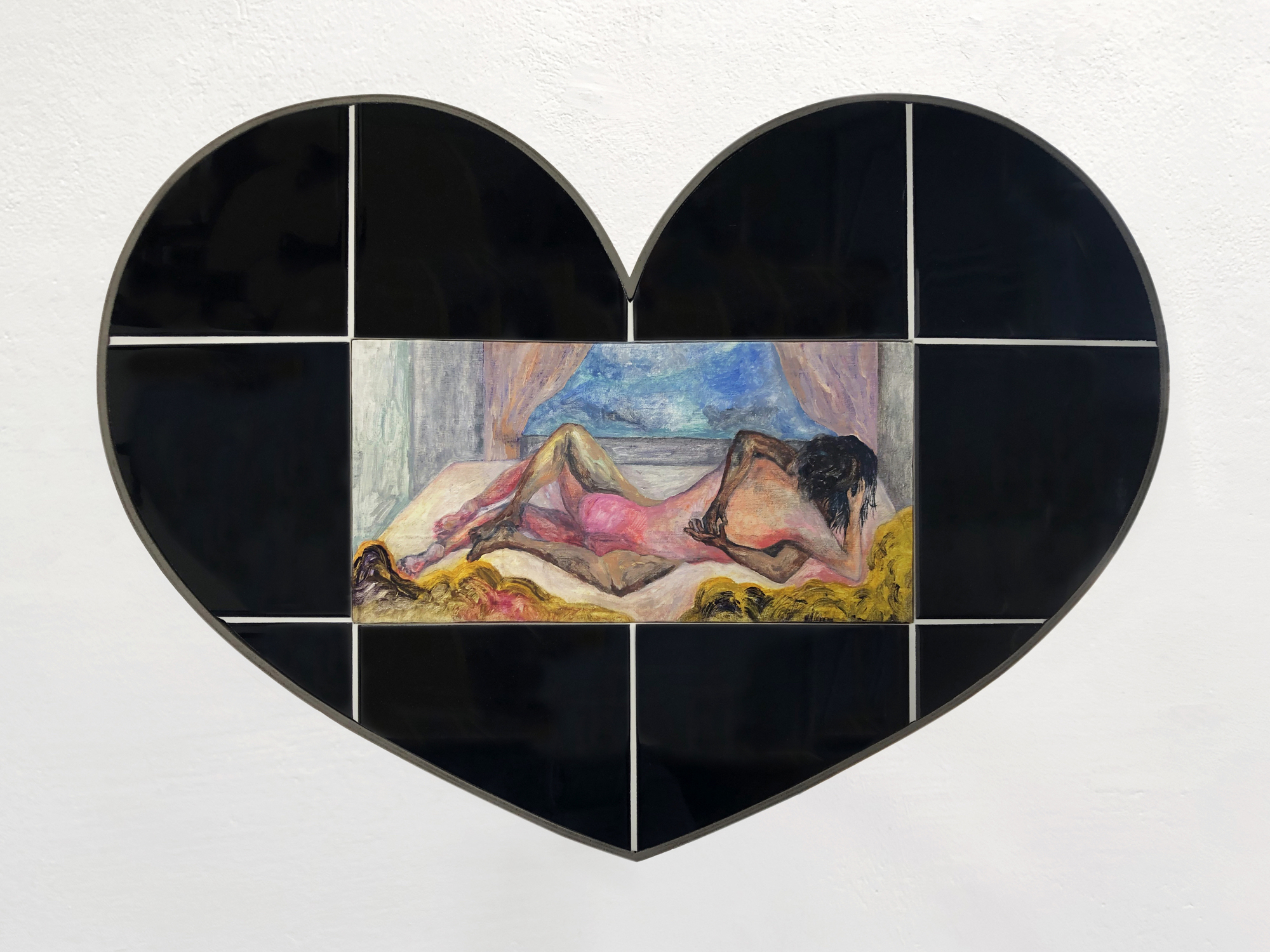 Cœur (Chambre d'été rose), 2022 ; oil on canvas mounted on wood, eathenware tiles, seal, painted artist frame in oak wood; 44 × 58 cm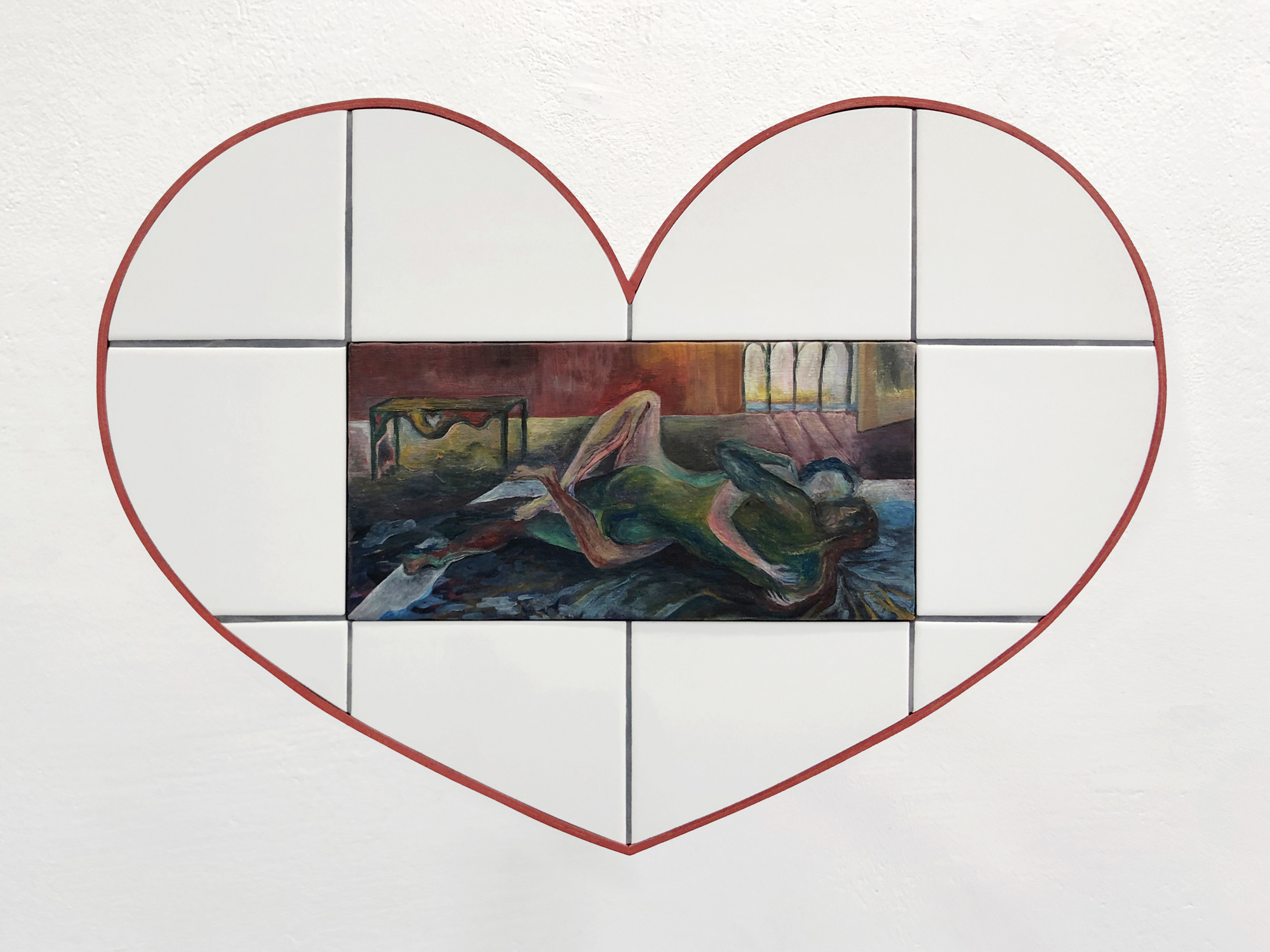 Cœur (Casablanca), 2022 ; oil on canvas mounted on wood, eathenware tiles, seal, painted artist frame in oak wood; 44 × 58 cm
Cœur (Cuir), 2022 ; oil on canvas mounted on wood, eathenware tiles, seal, painted artist frame in oak wood; 44 × 58 cm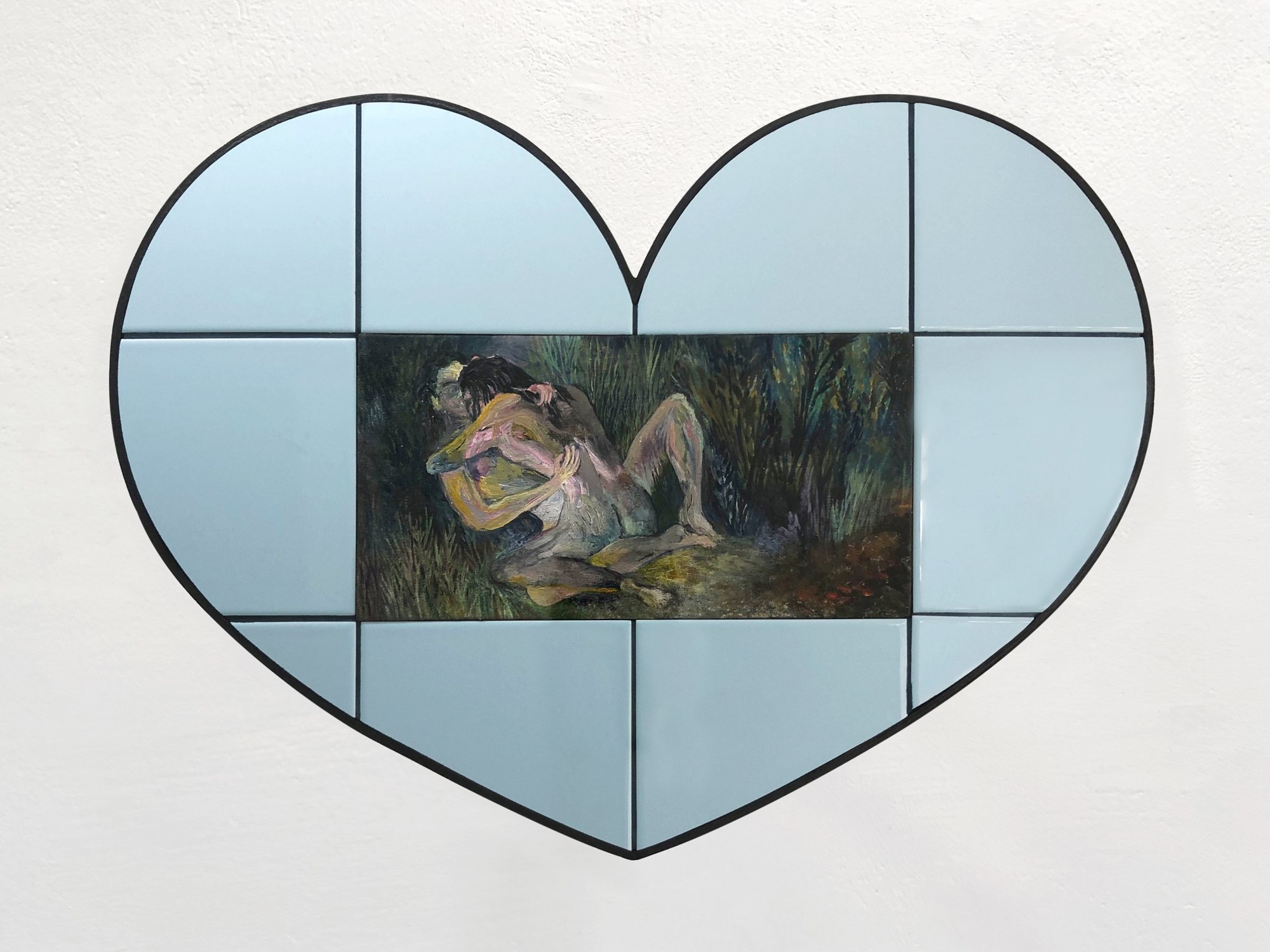 Cœur (Sous-bois), 2022 ; oil on canvas mounted on wood, eathenware tiles, seal, painted artist frame in oak wood; 44 × 58 cm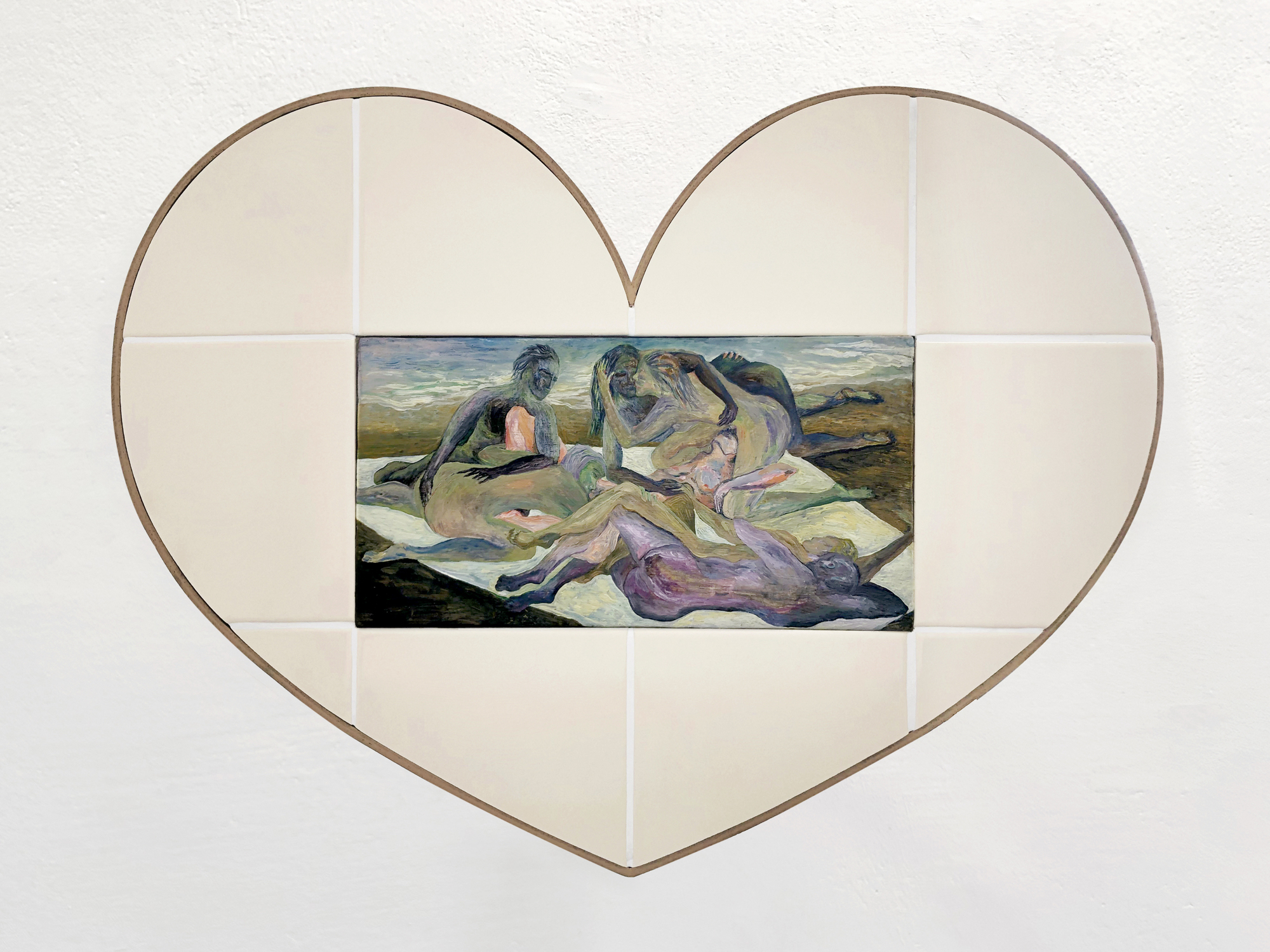 Cœur (Océan), 2022 ; oil on canvas mounted on wood, eathenware tiles, seal, painted artist frame in oak wood; 44 × 58 cm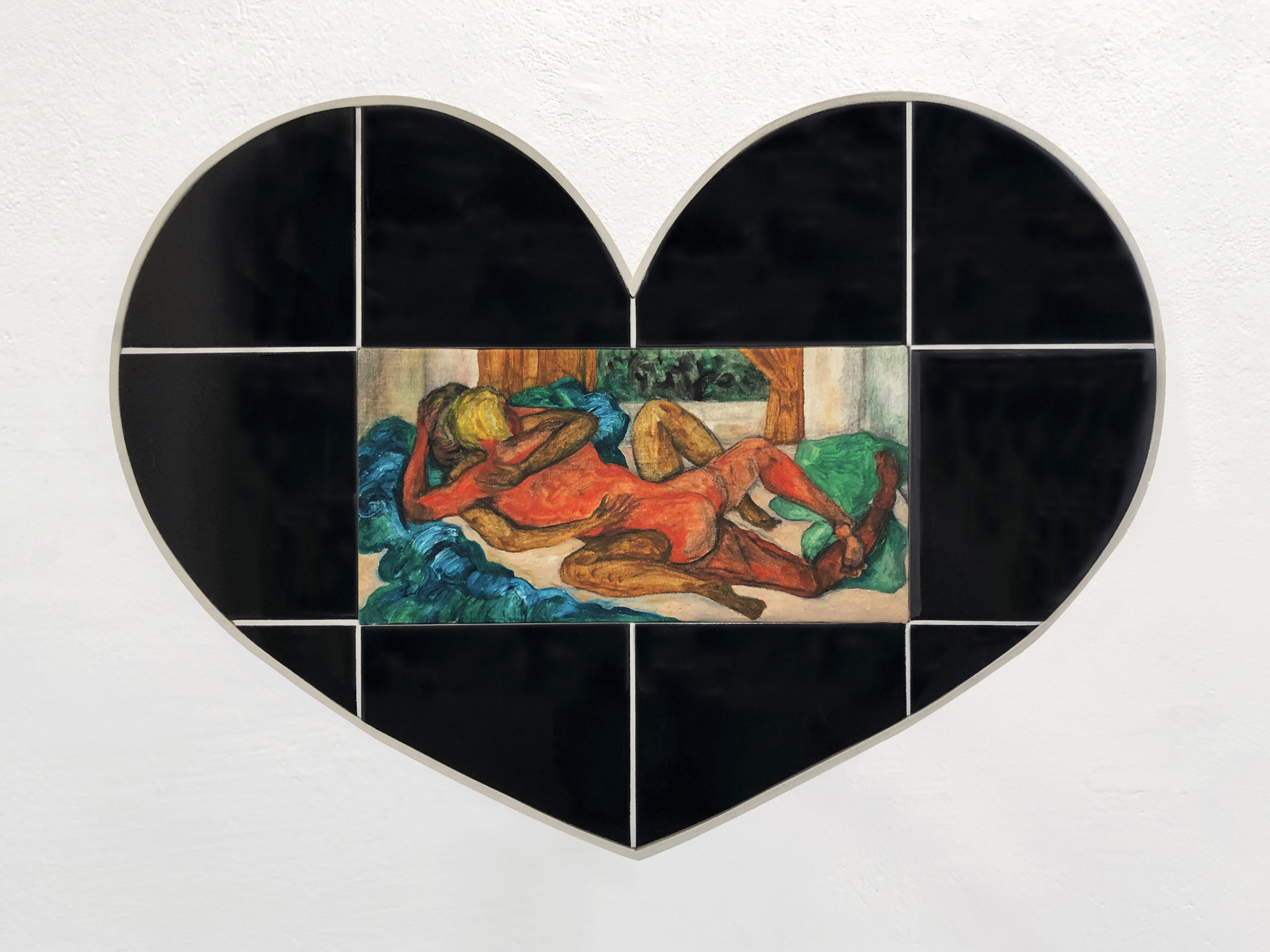 Cœur (Chambre d'été rouge), 2022 ; oil on canvas mounted on wood, eathenware tiles, seal, painted artist frame in oak wood; 44 × 58 cm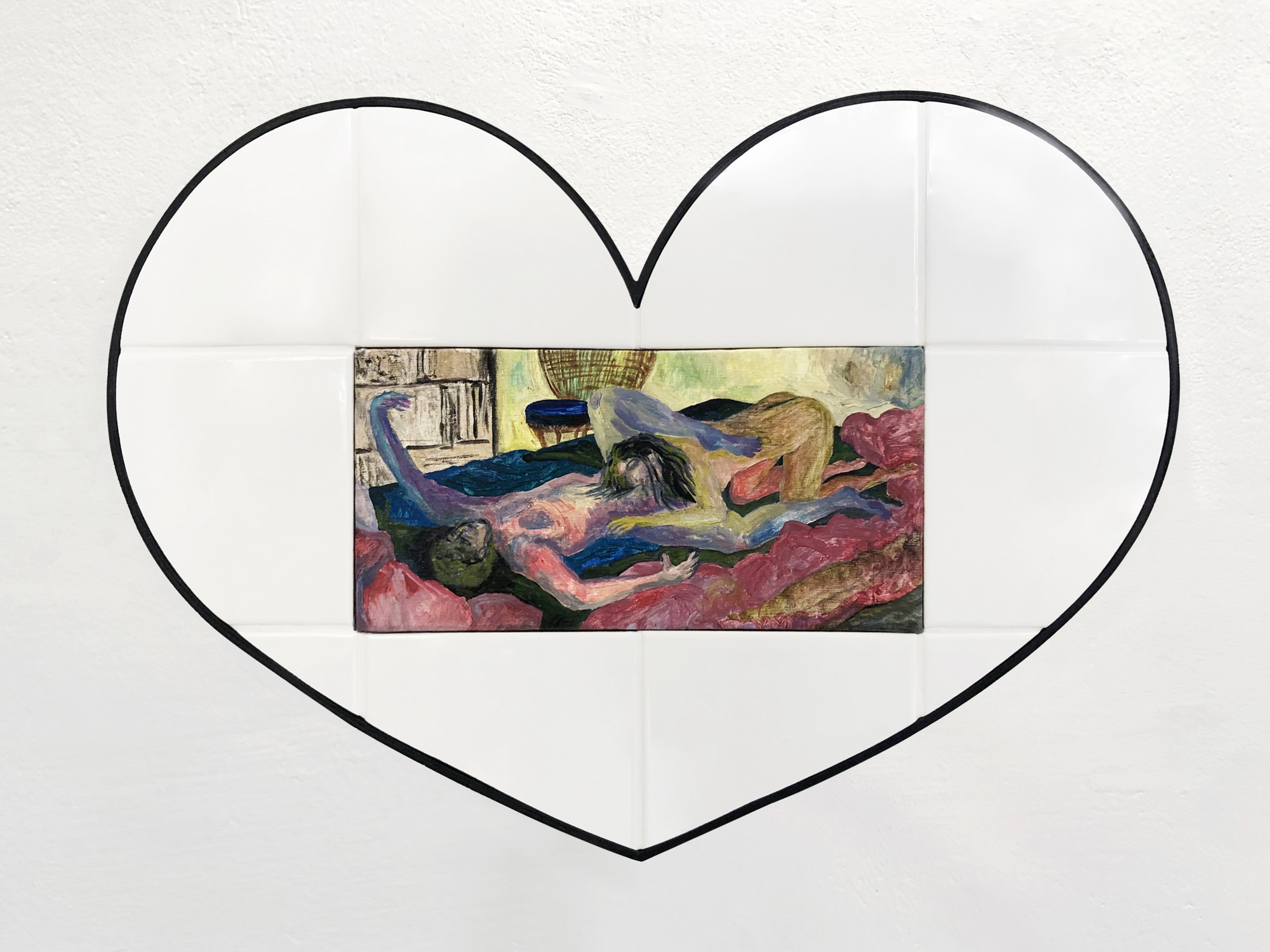 Cœur (Minuit), 2022 ; oil on canvas mounted on wood, eathenware tiles, seal, painted artist frame in oak wood; 44 × 58 cm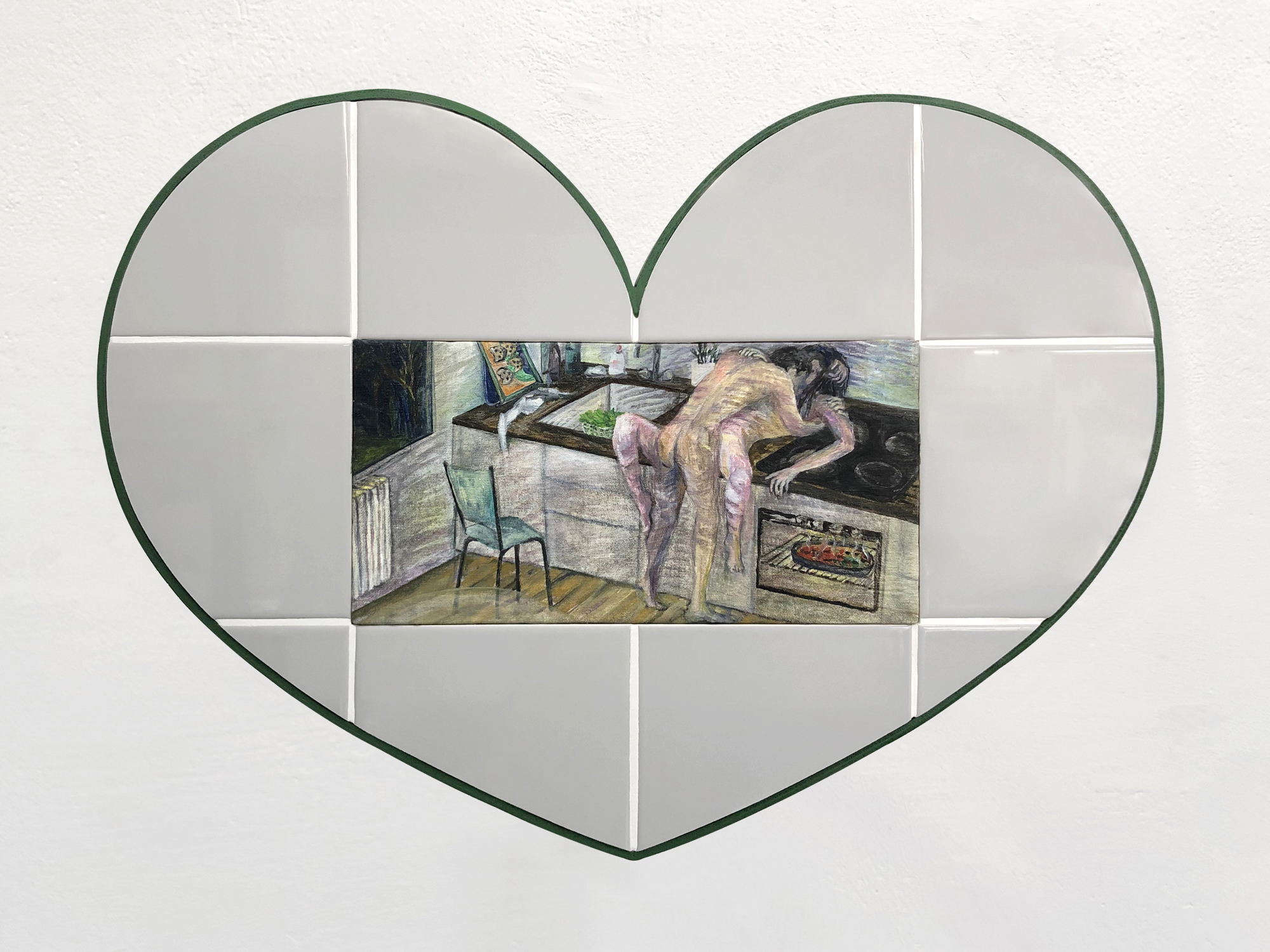 Cœur (Kitchen), 2022 ; oil on canvas mounted on wood, eathenware tiles, seal, painted artist frame in oak wood; 44 × 58 cm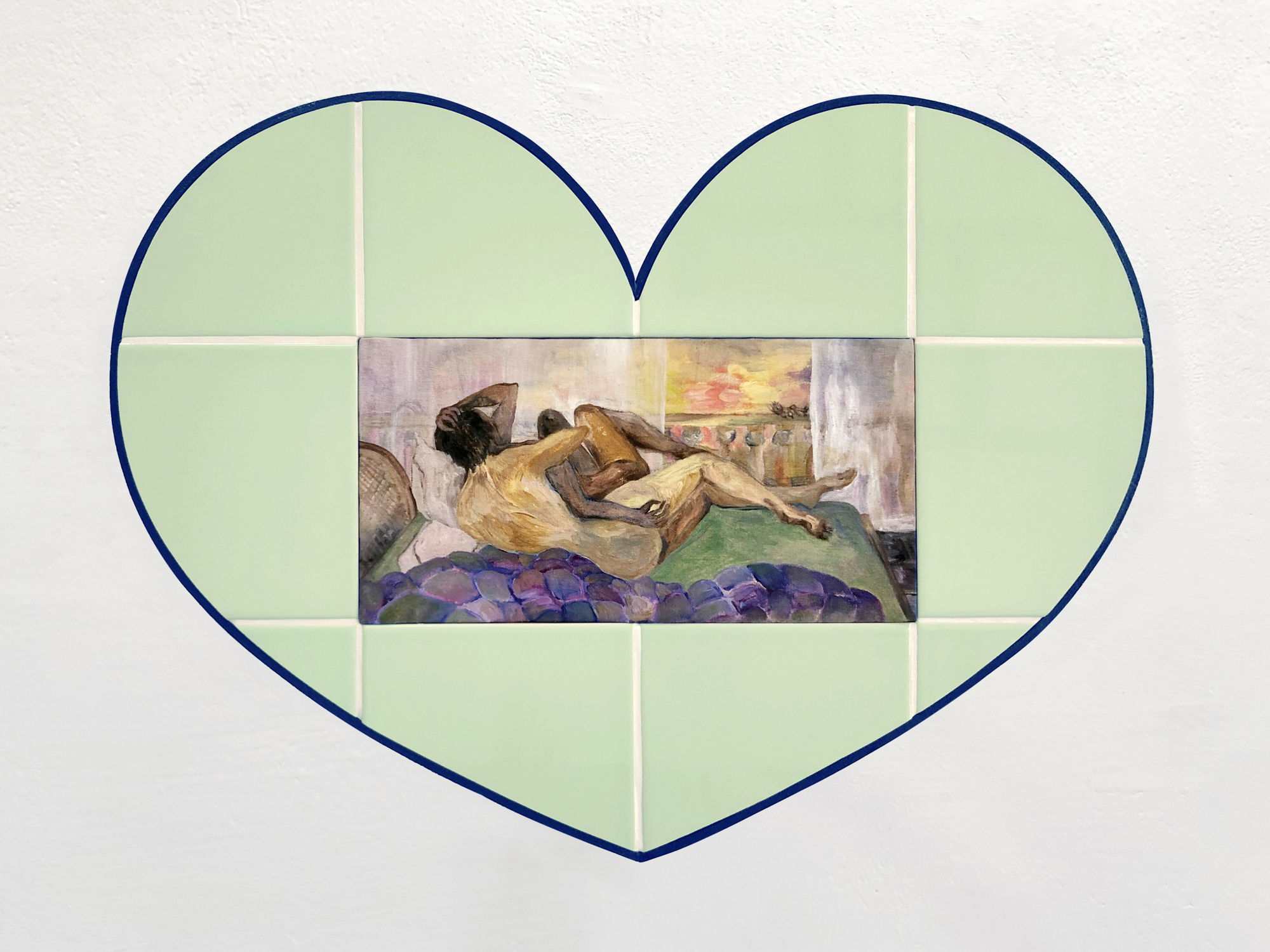 Cœur (Napoli), 2022 ; oil on canvas mounted on wood, eathenware tiles, seal, painted artist frame in oak wood; 44 × 58 cm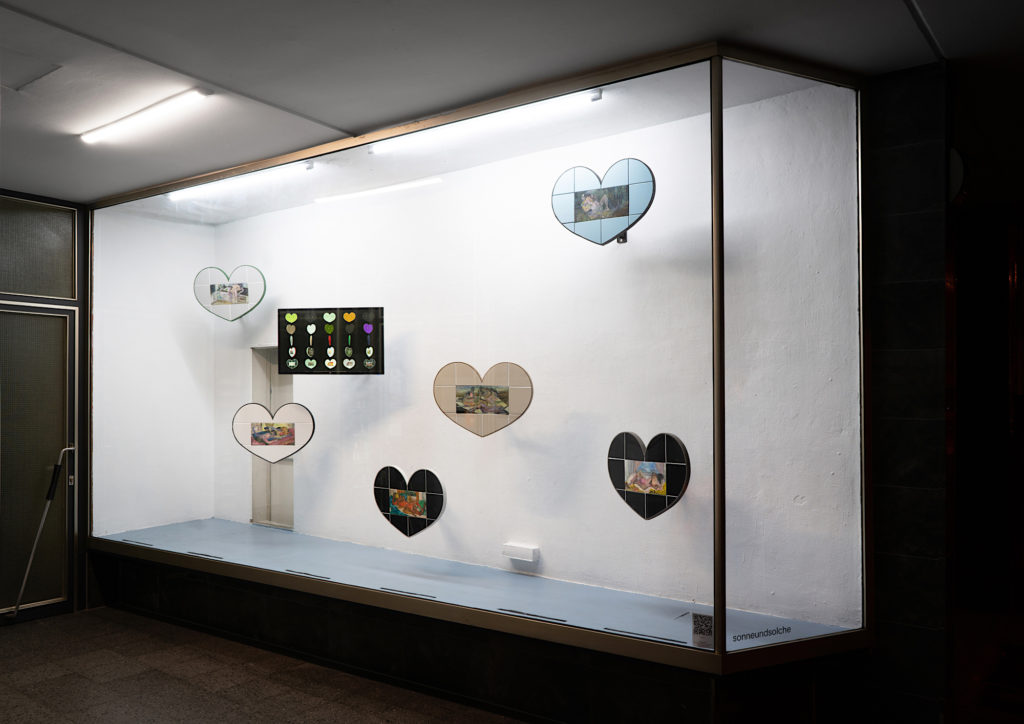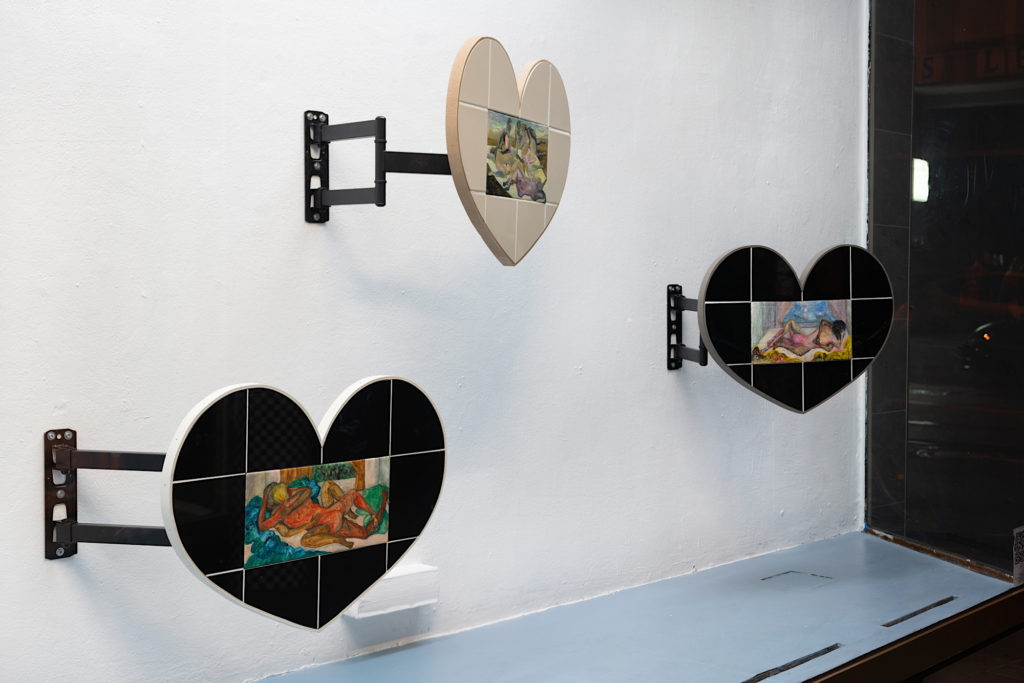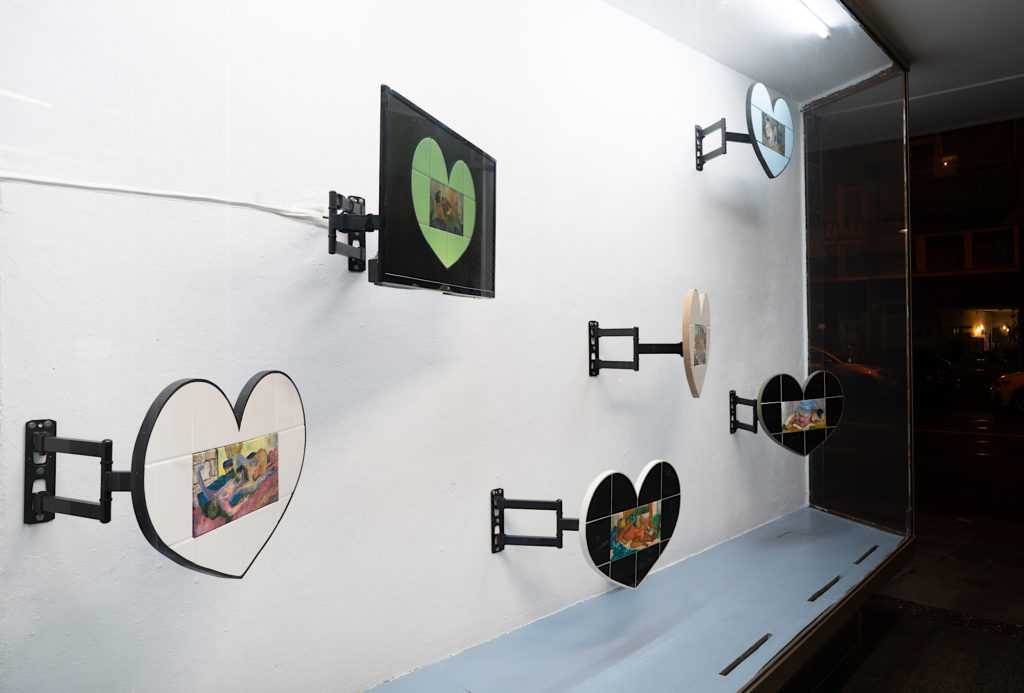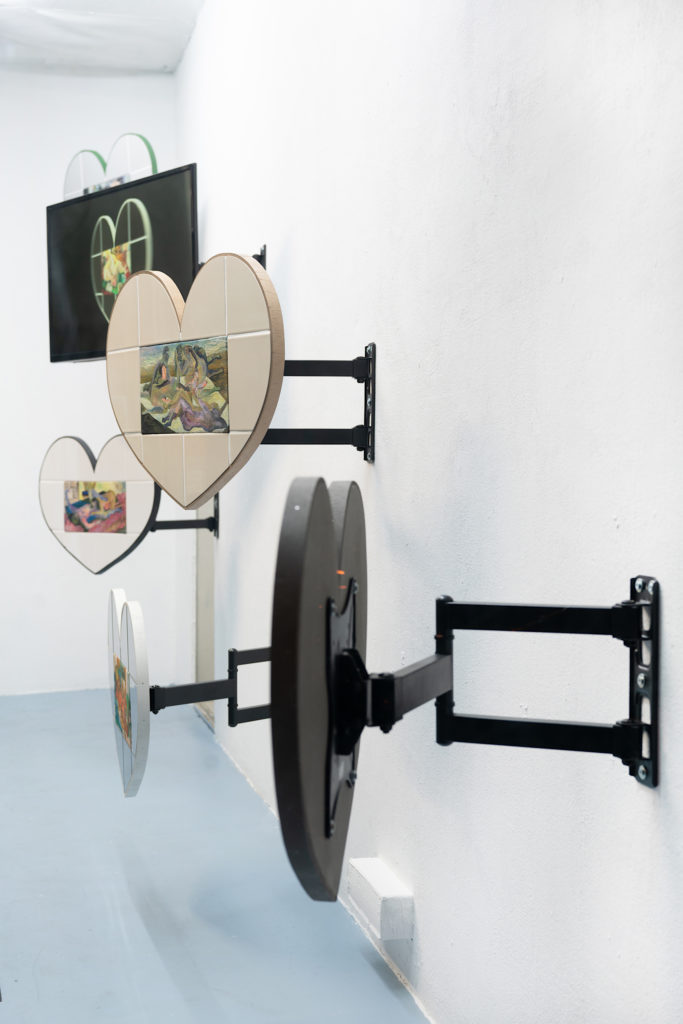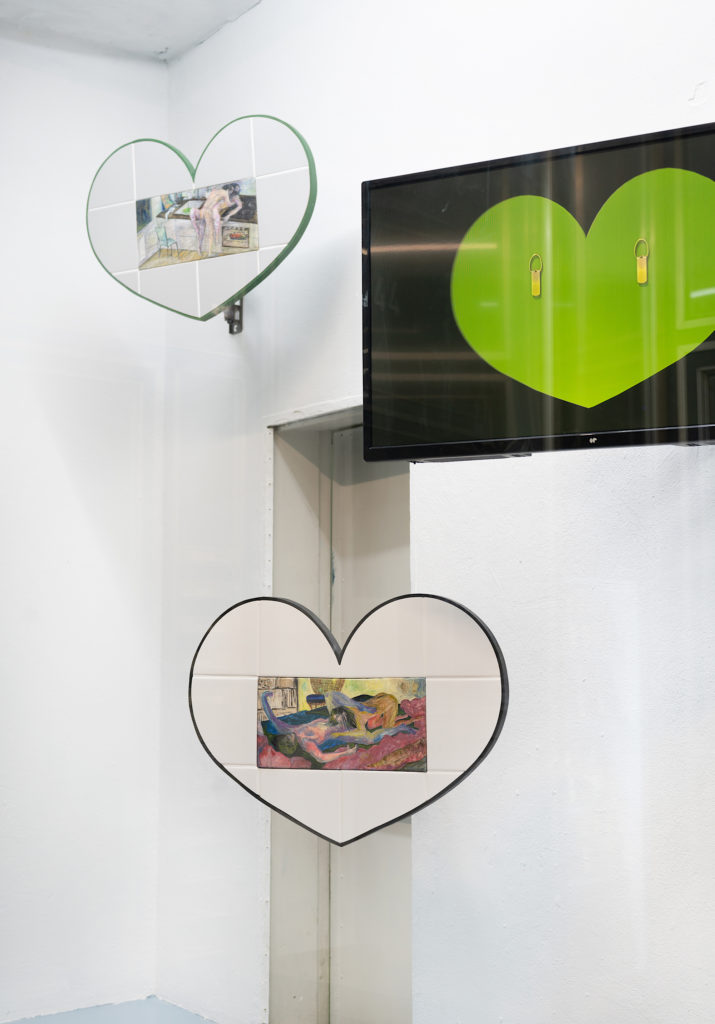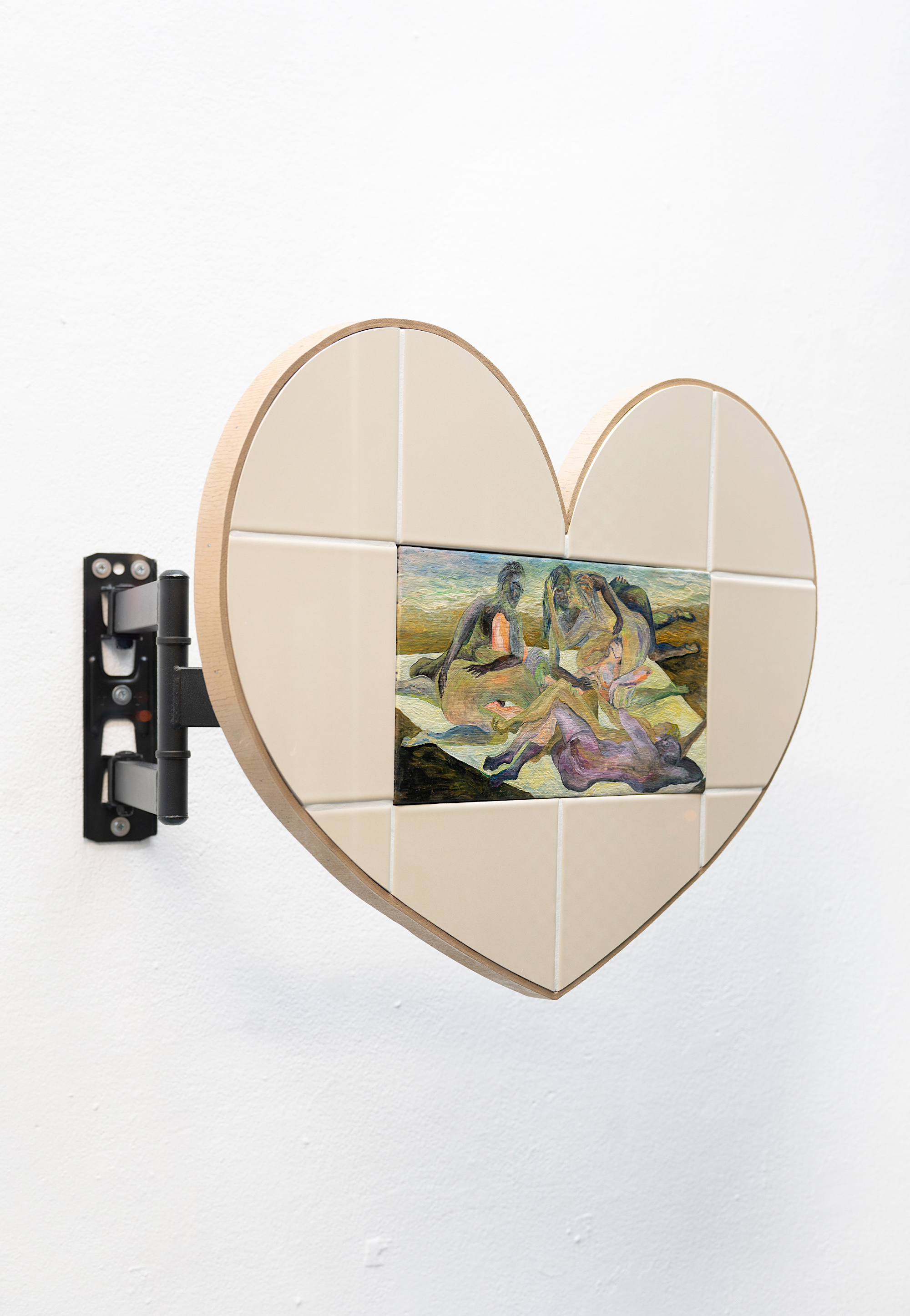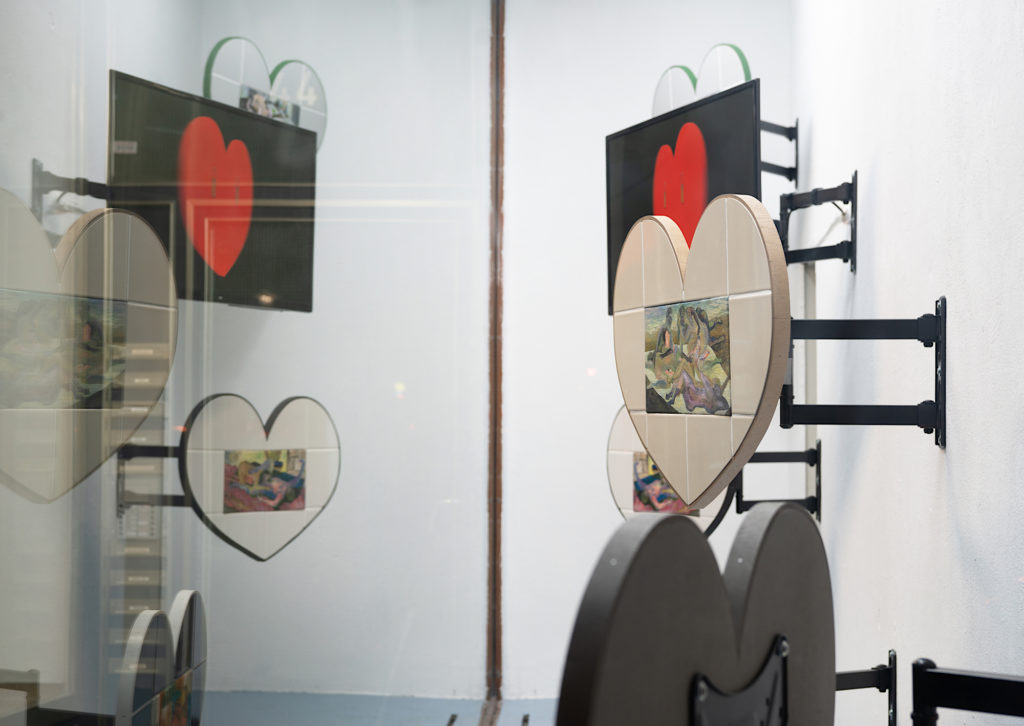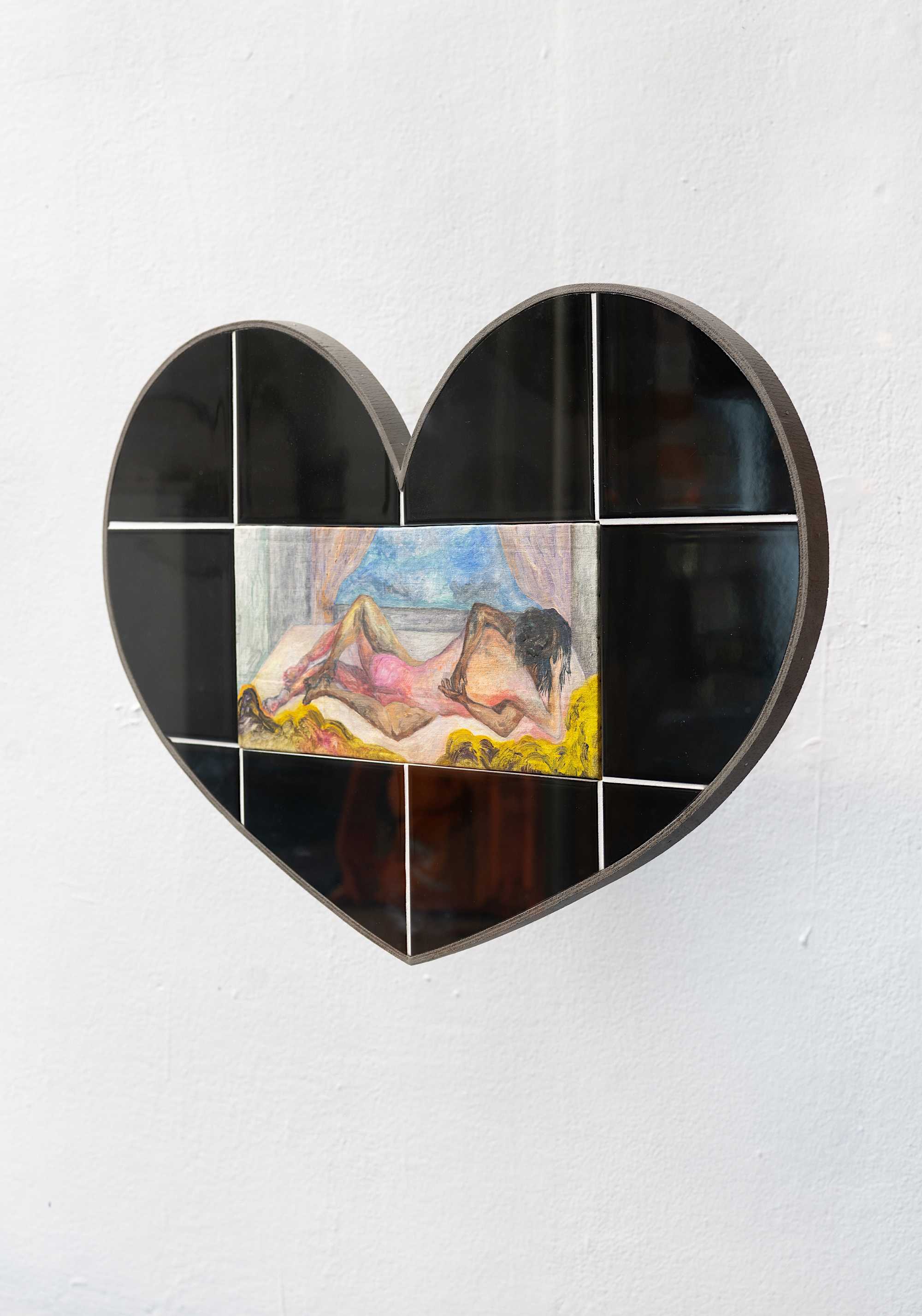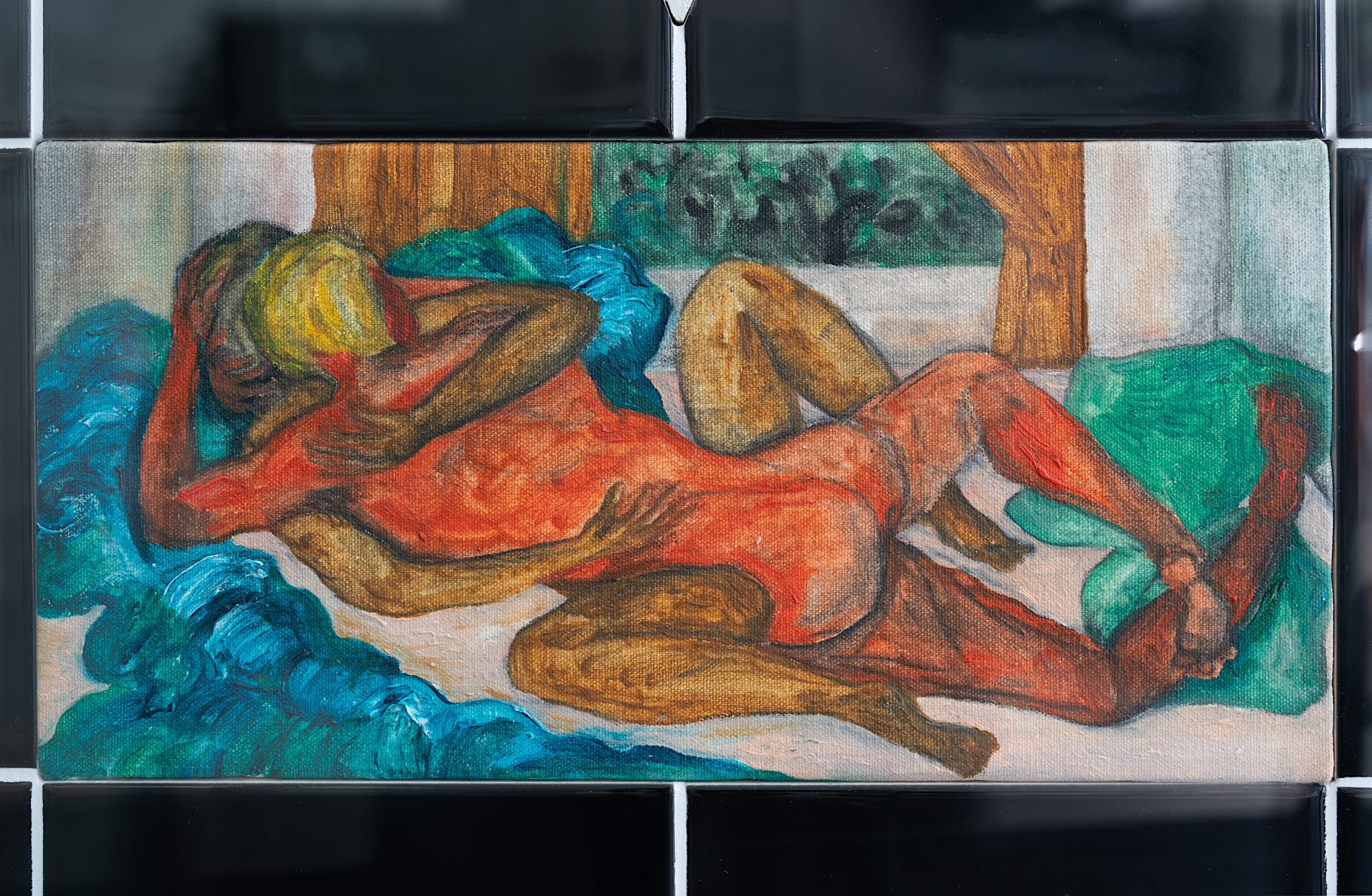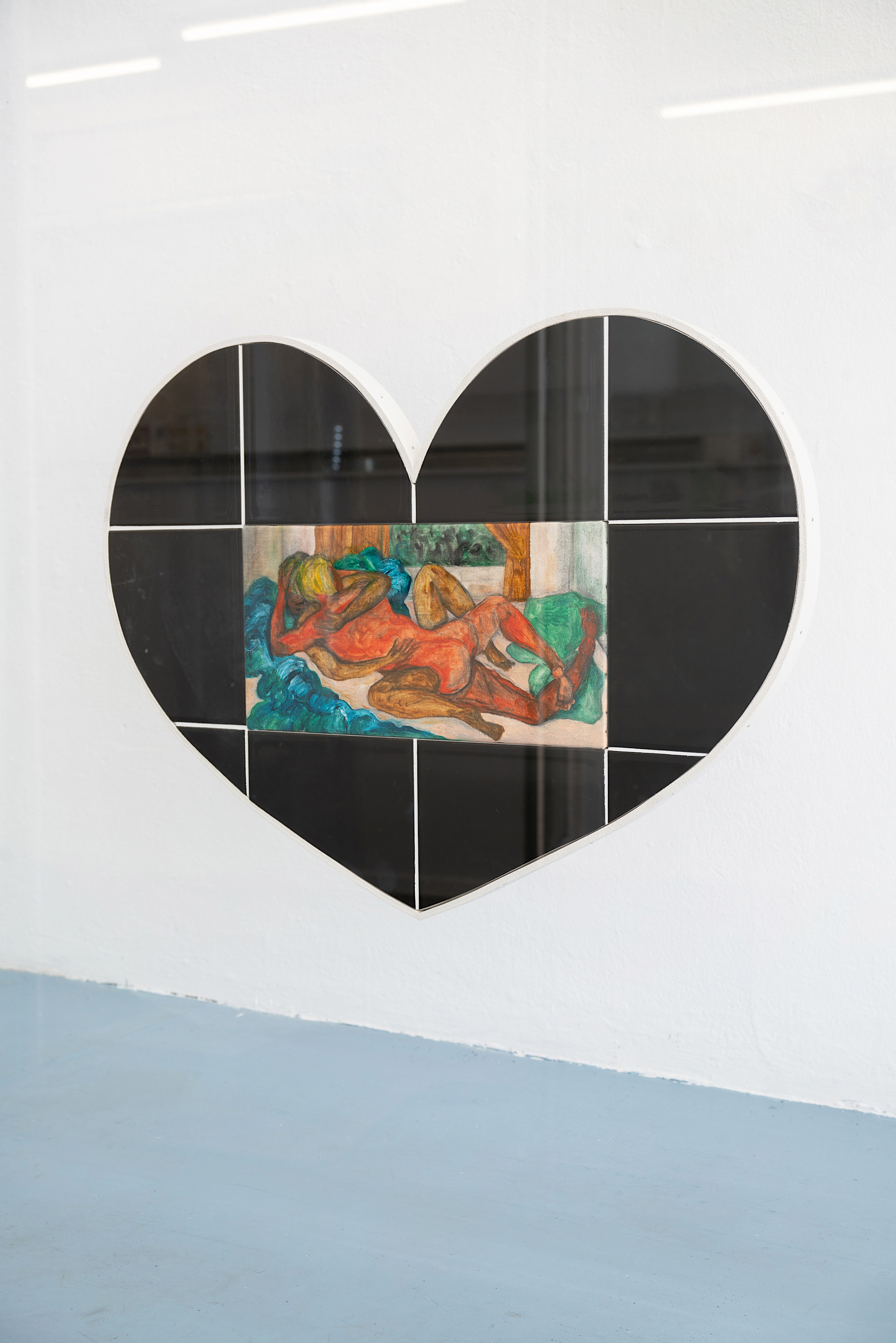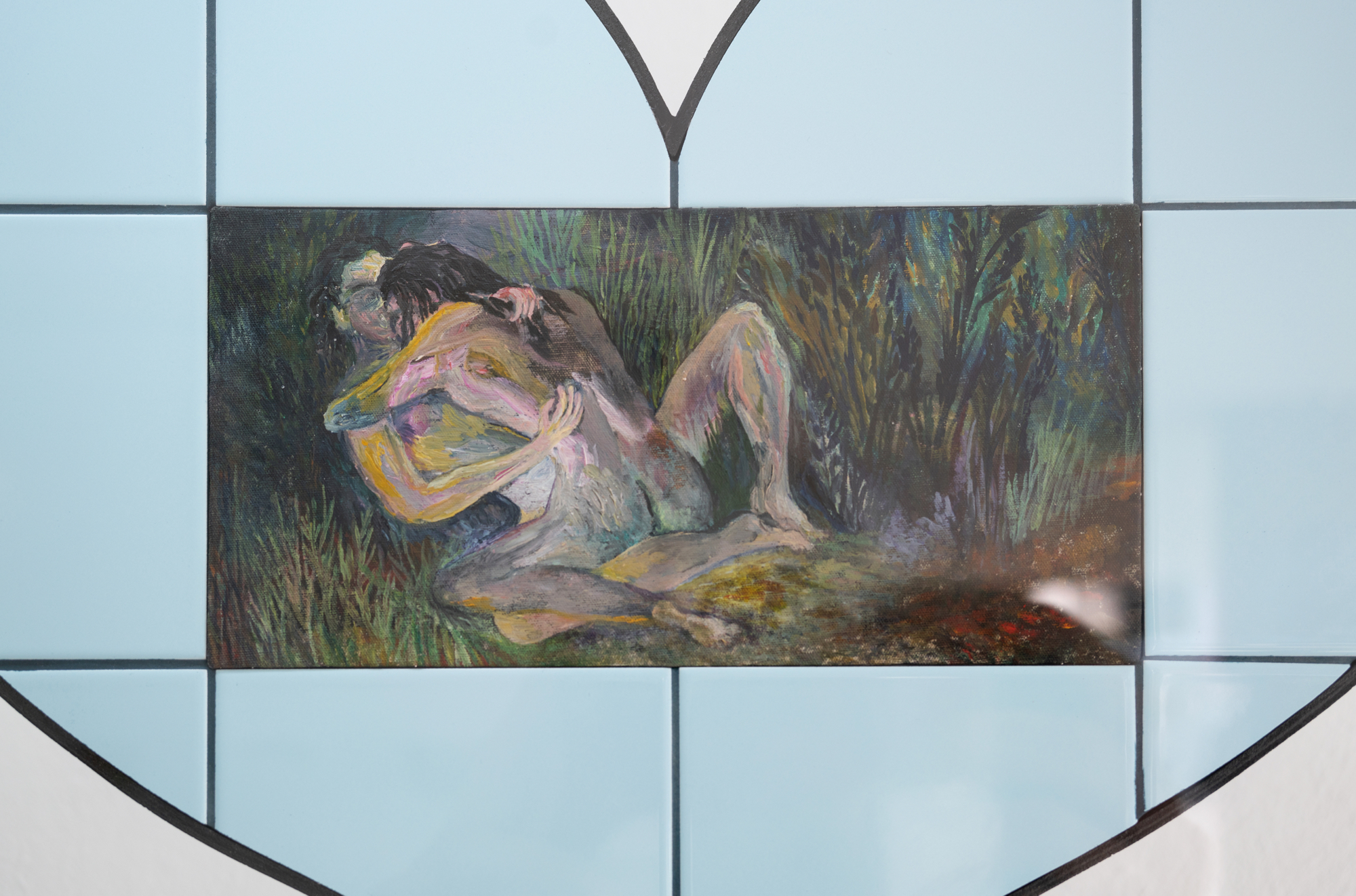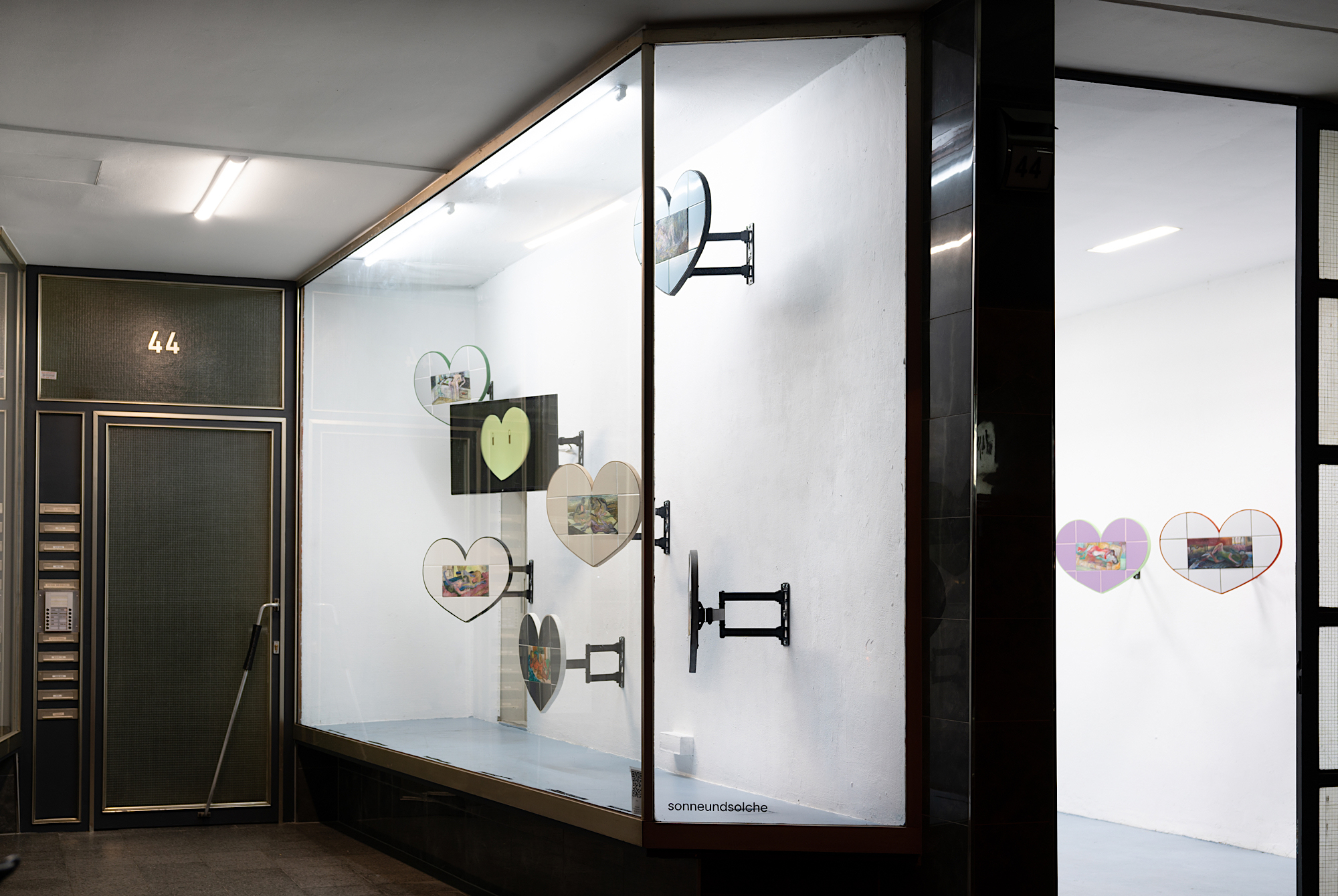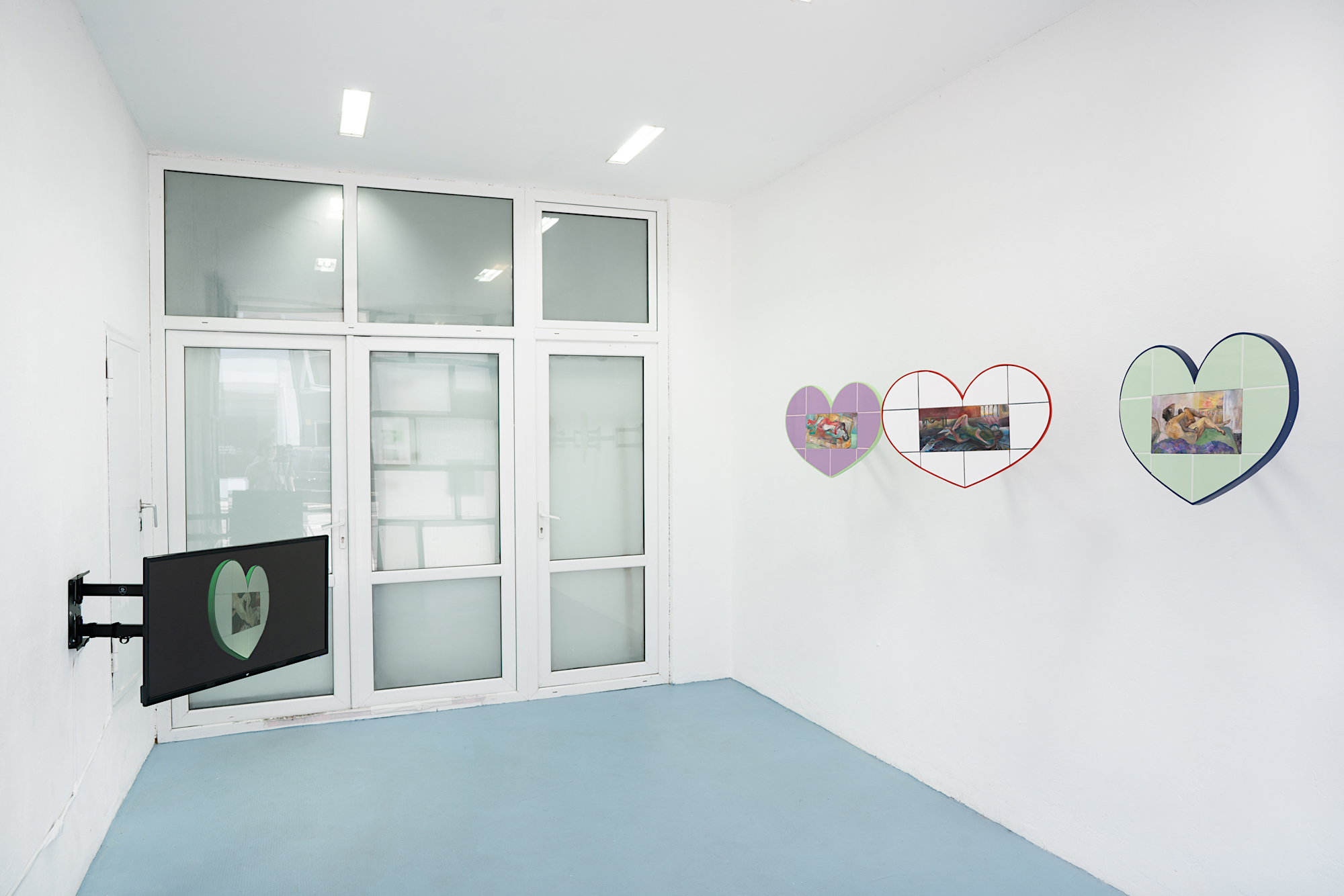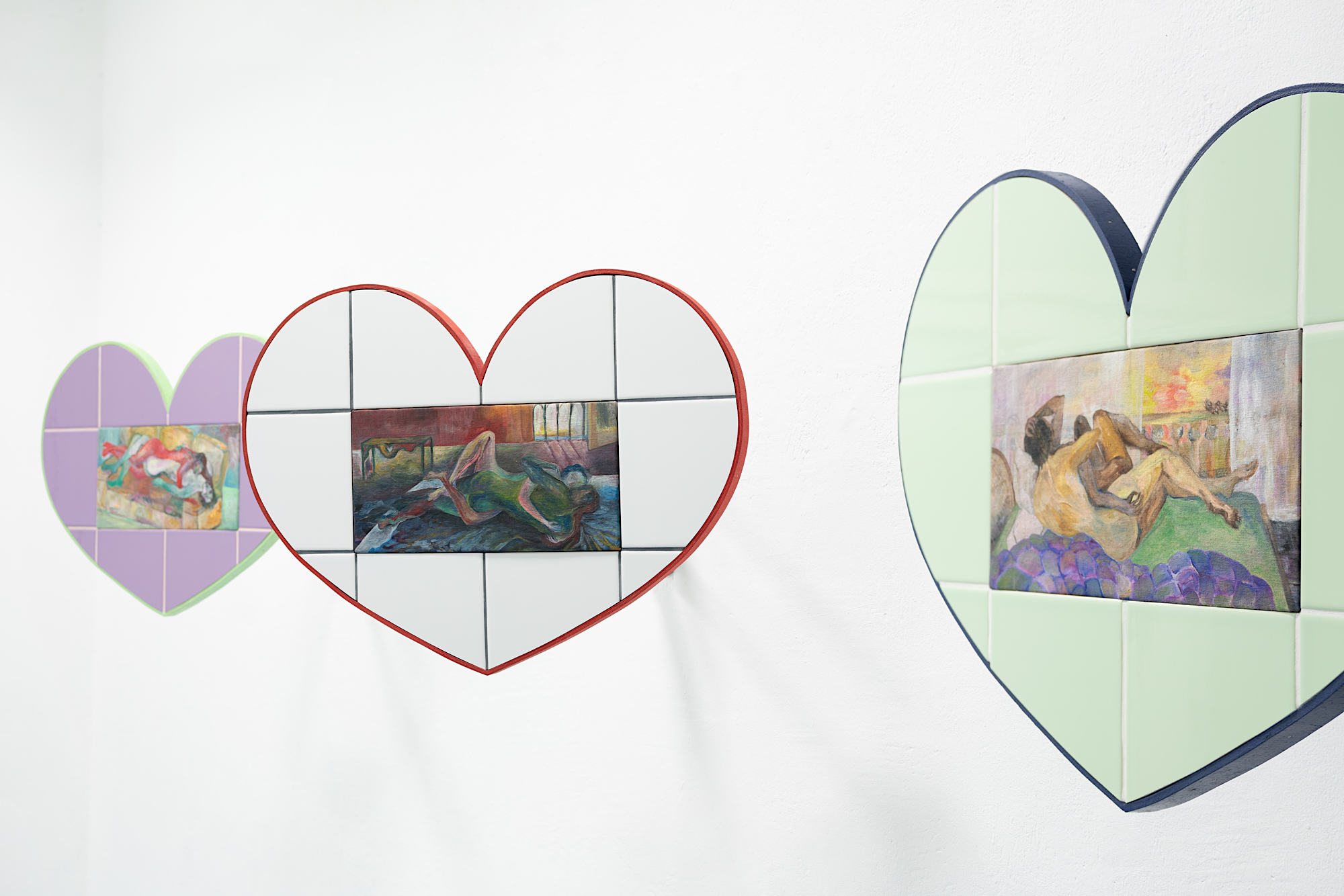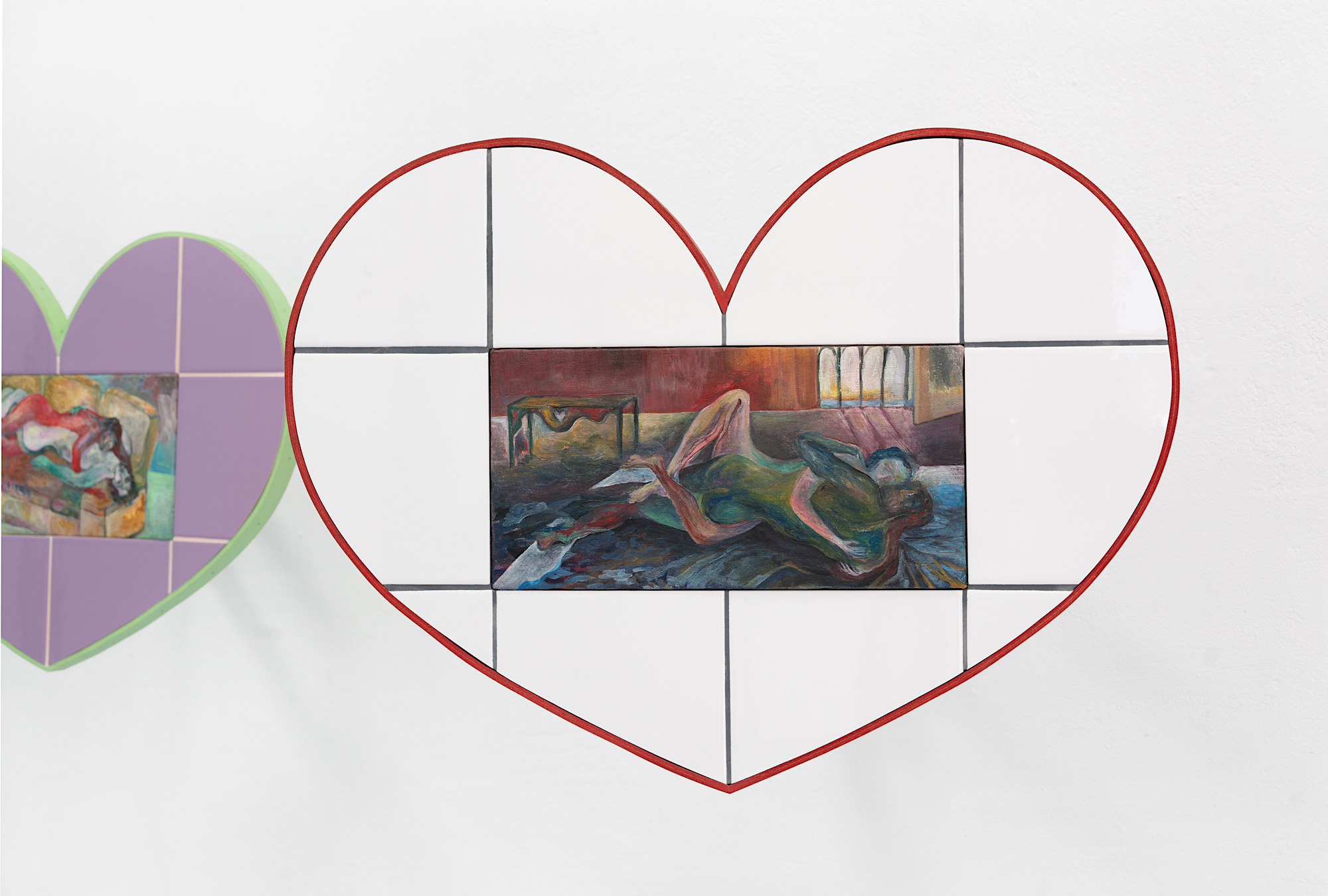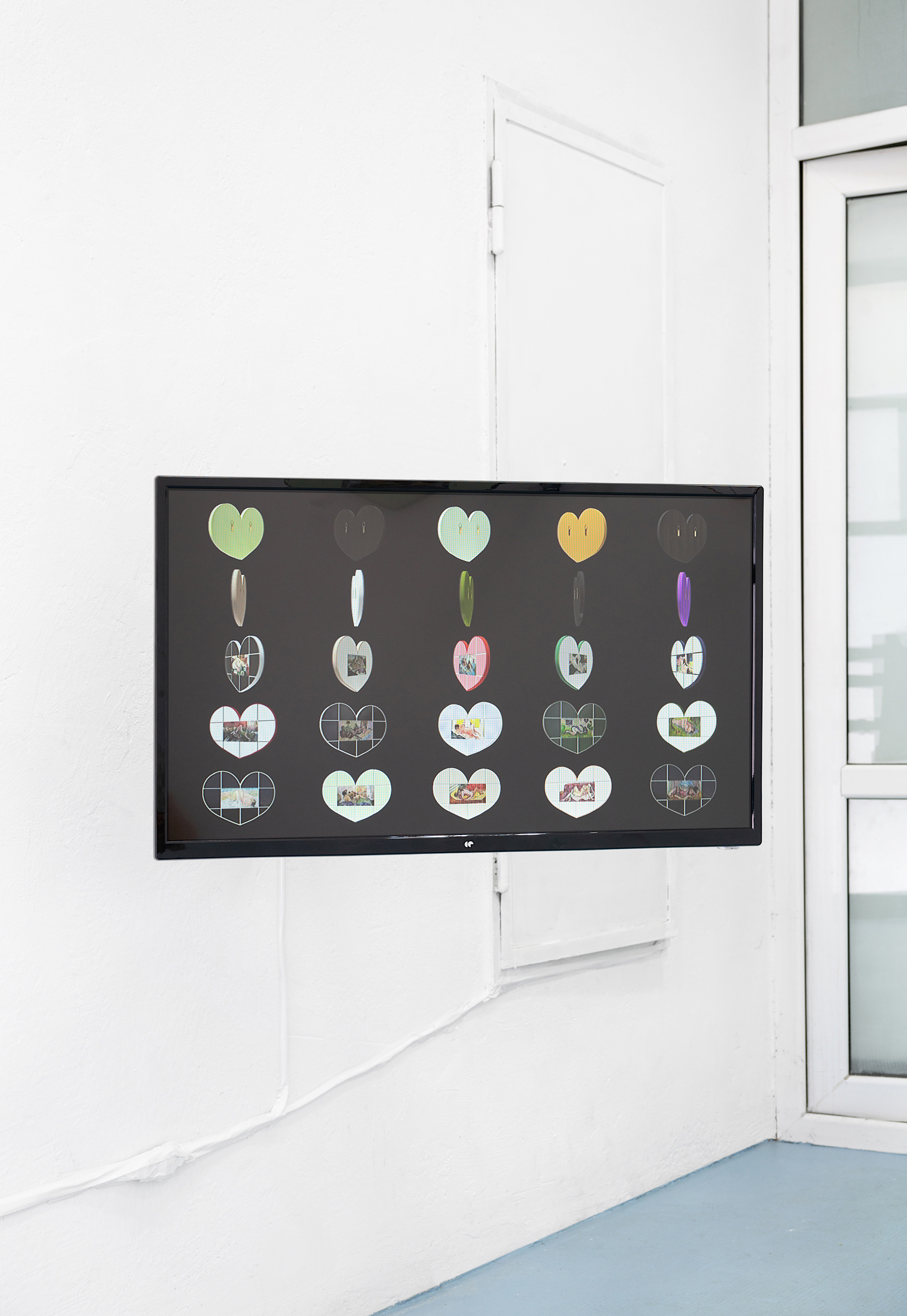 Crypto Cœur #16 (Chambre d'été rouge), 2022 ; NFT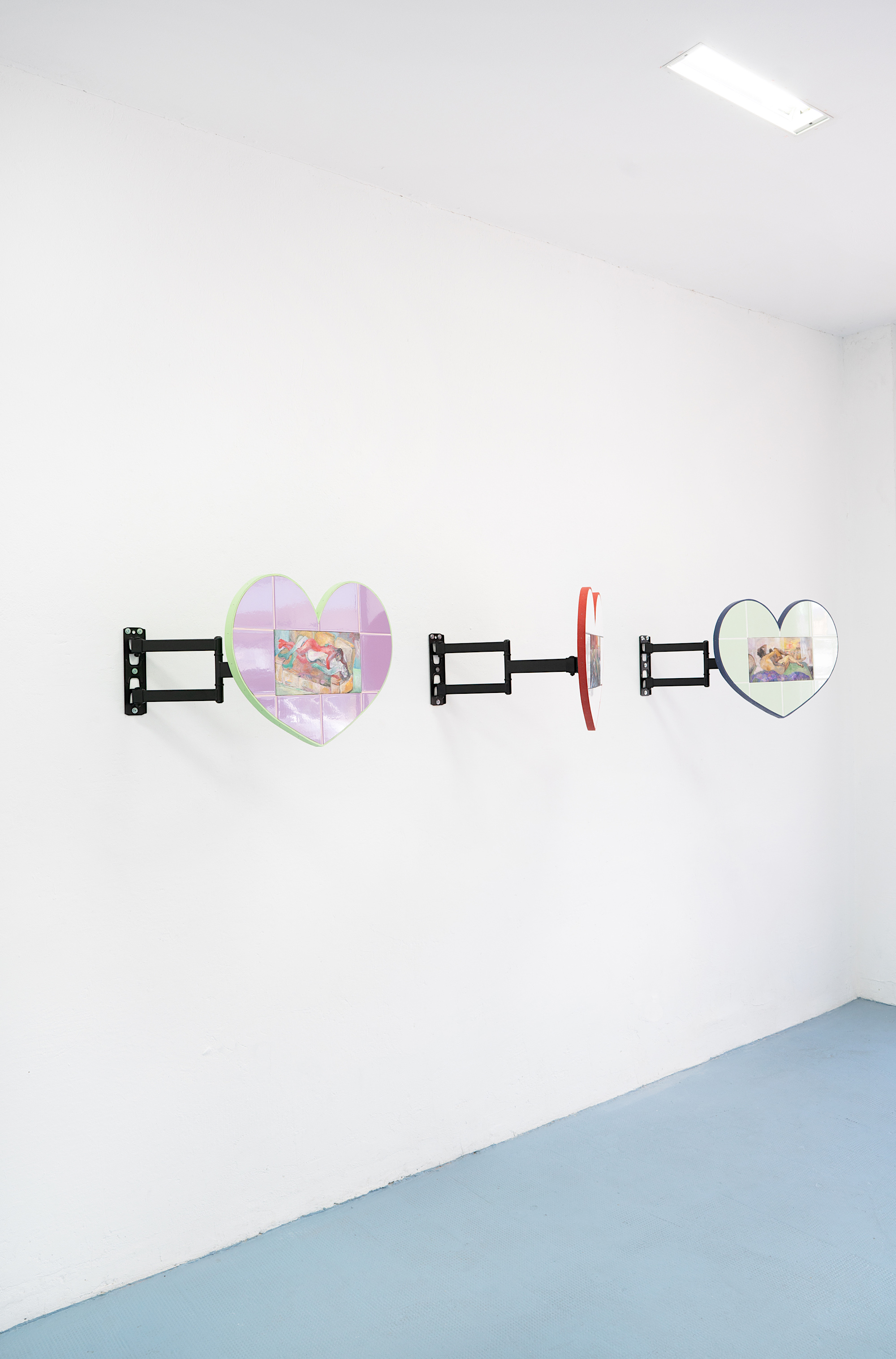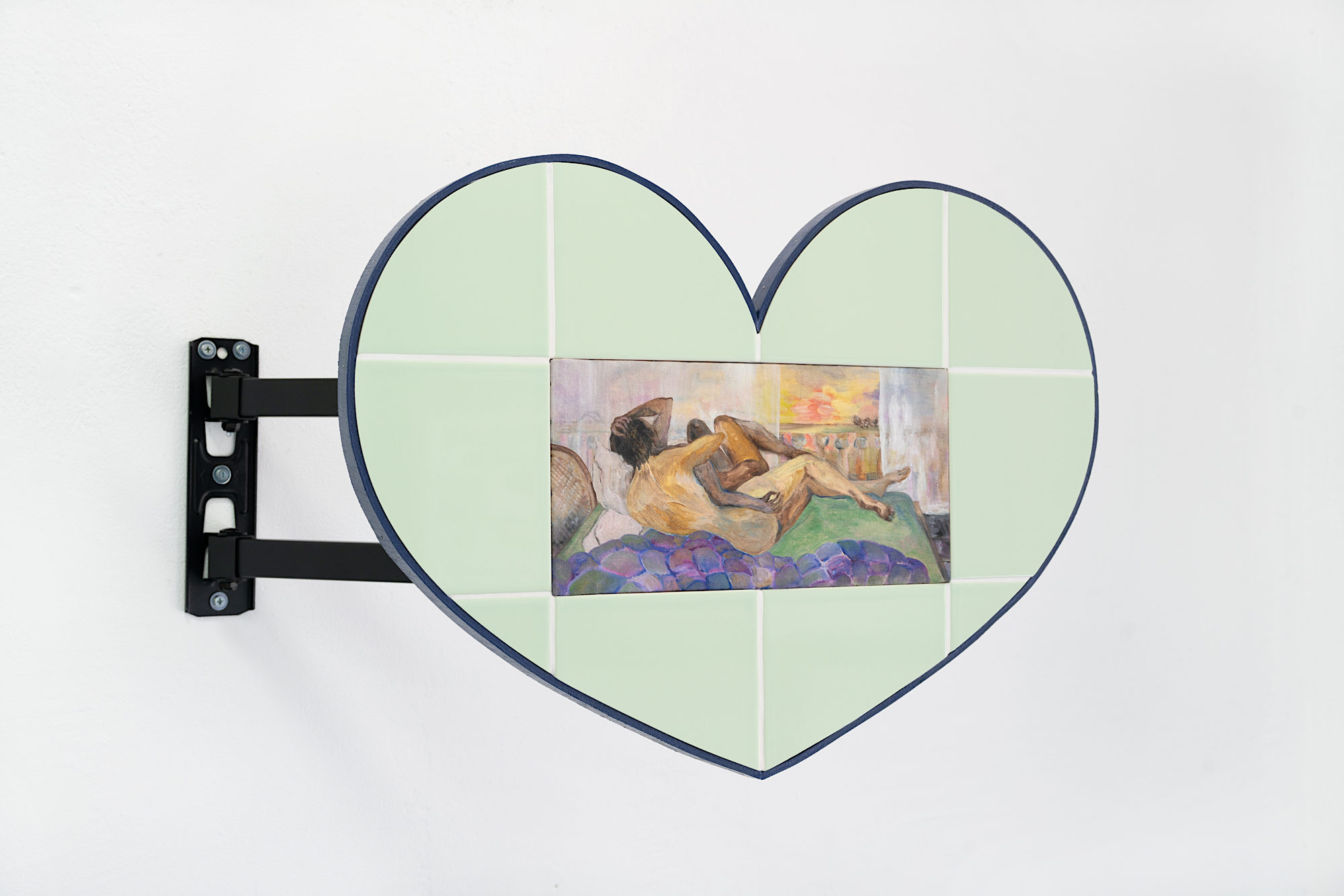 Cœur (Chambre d'été rouge), 2020 ; oil on canvas mounted on wood, eathenware tiles, seal, painted artist frame in oak wood; 44 × 58 cm
Photos © Antonia Rodrian
—
sonneundsolche — Birkenstraße 44, 40233 Düsseldorf (Germany)