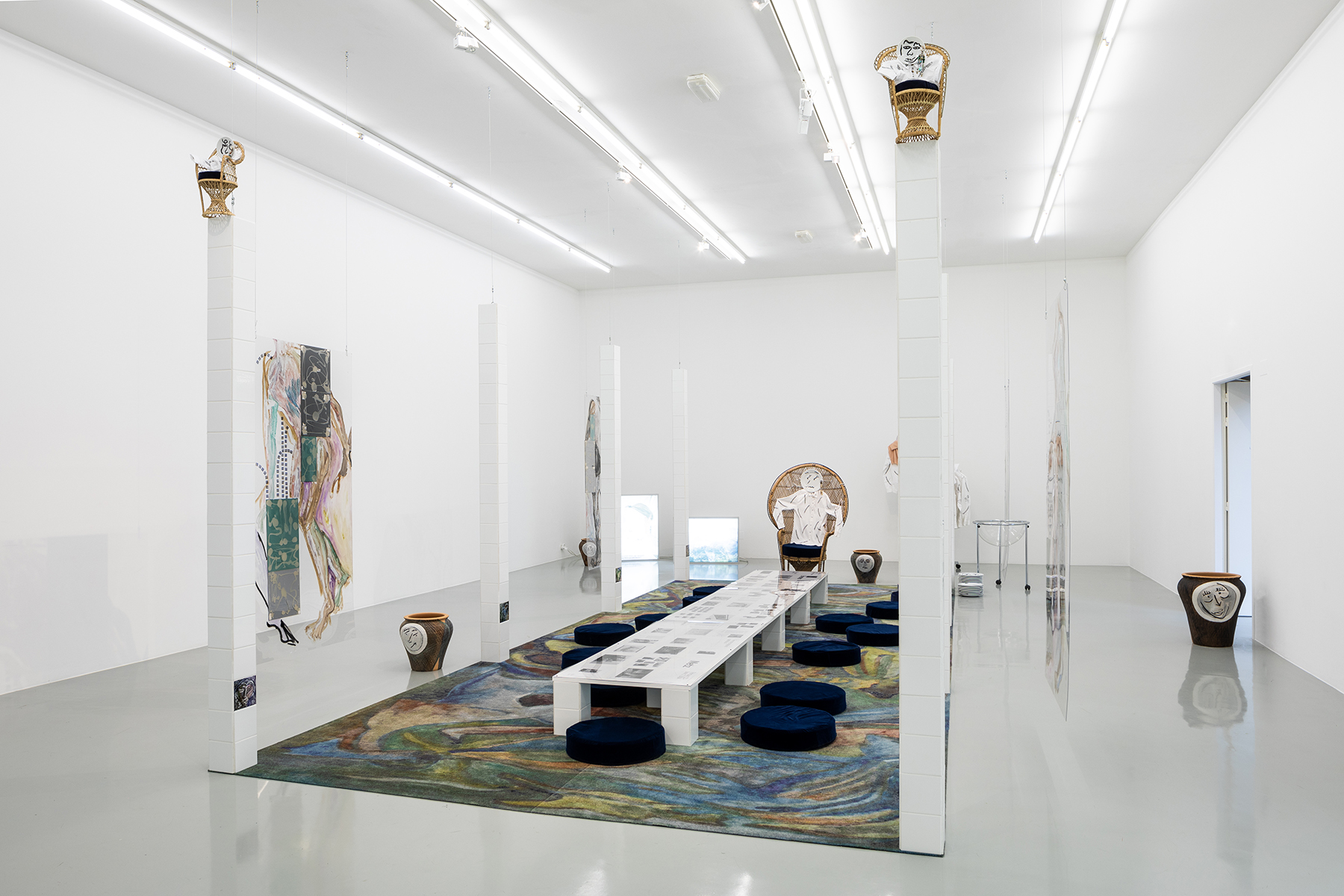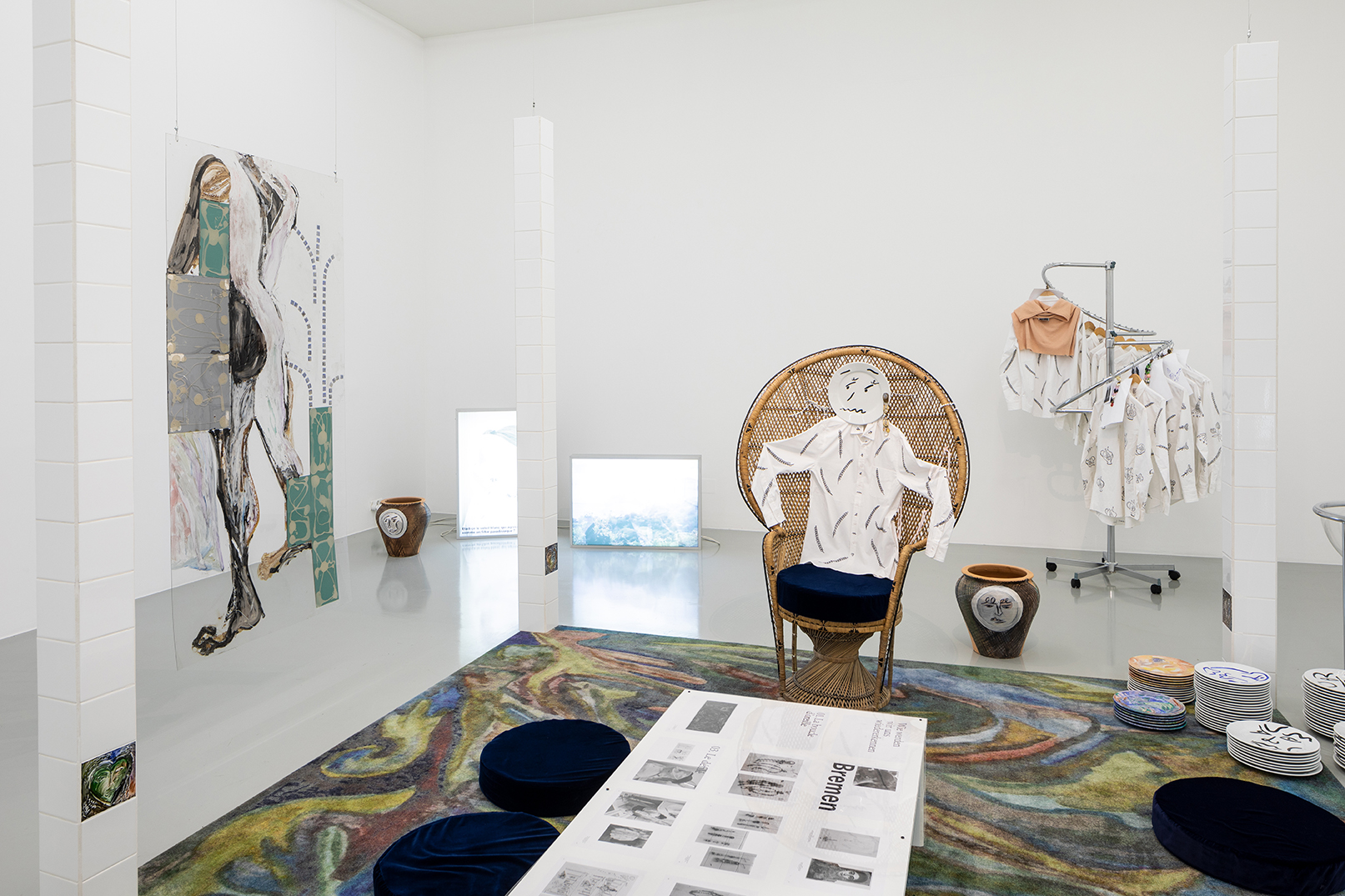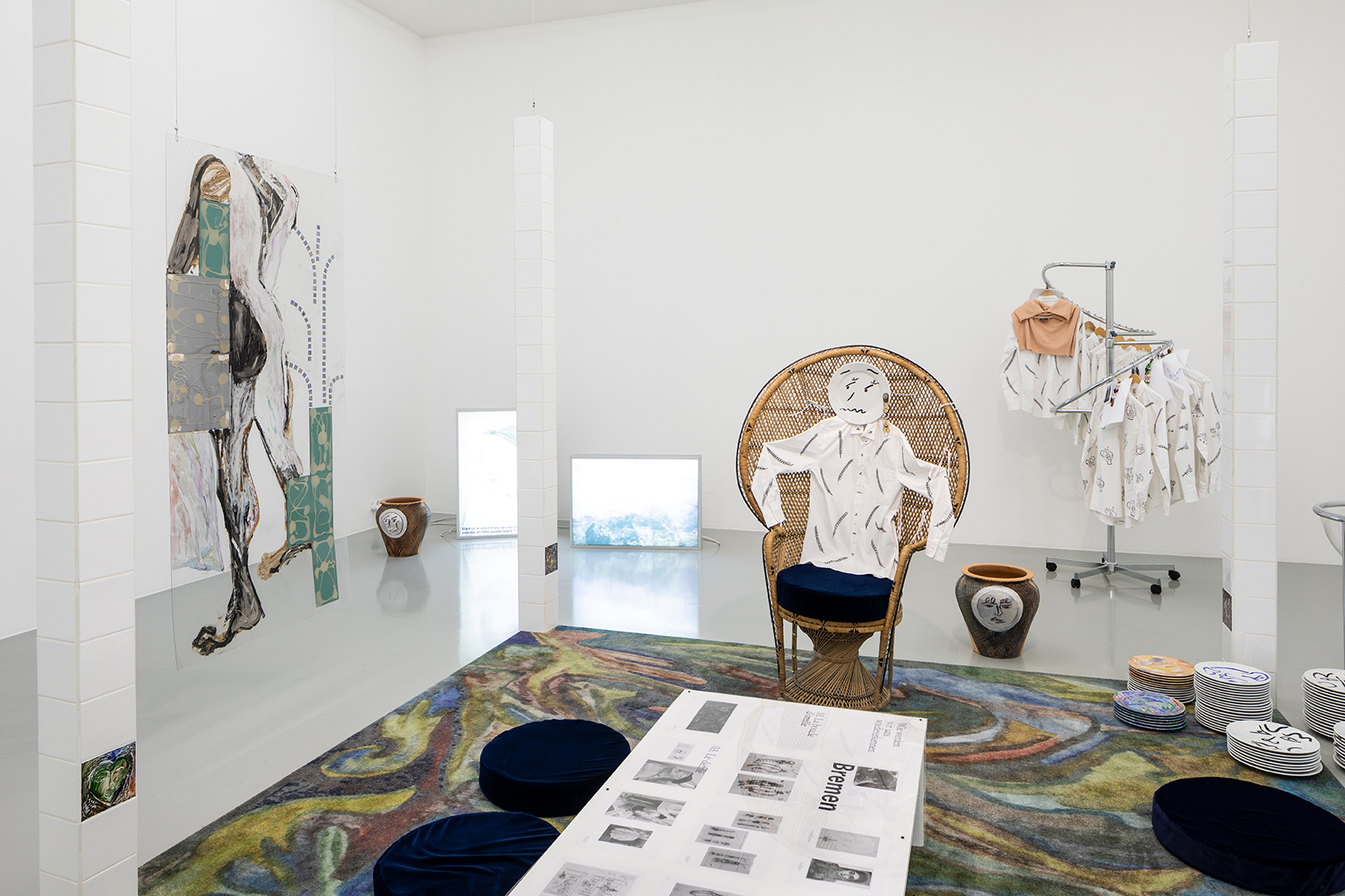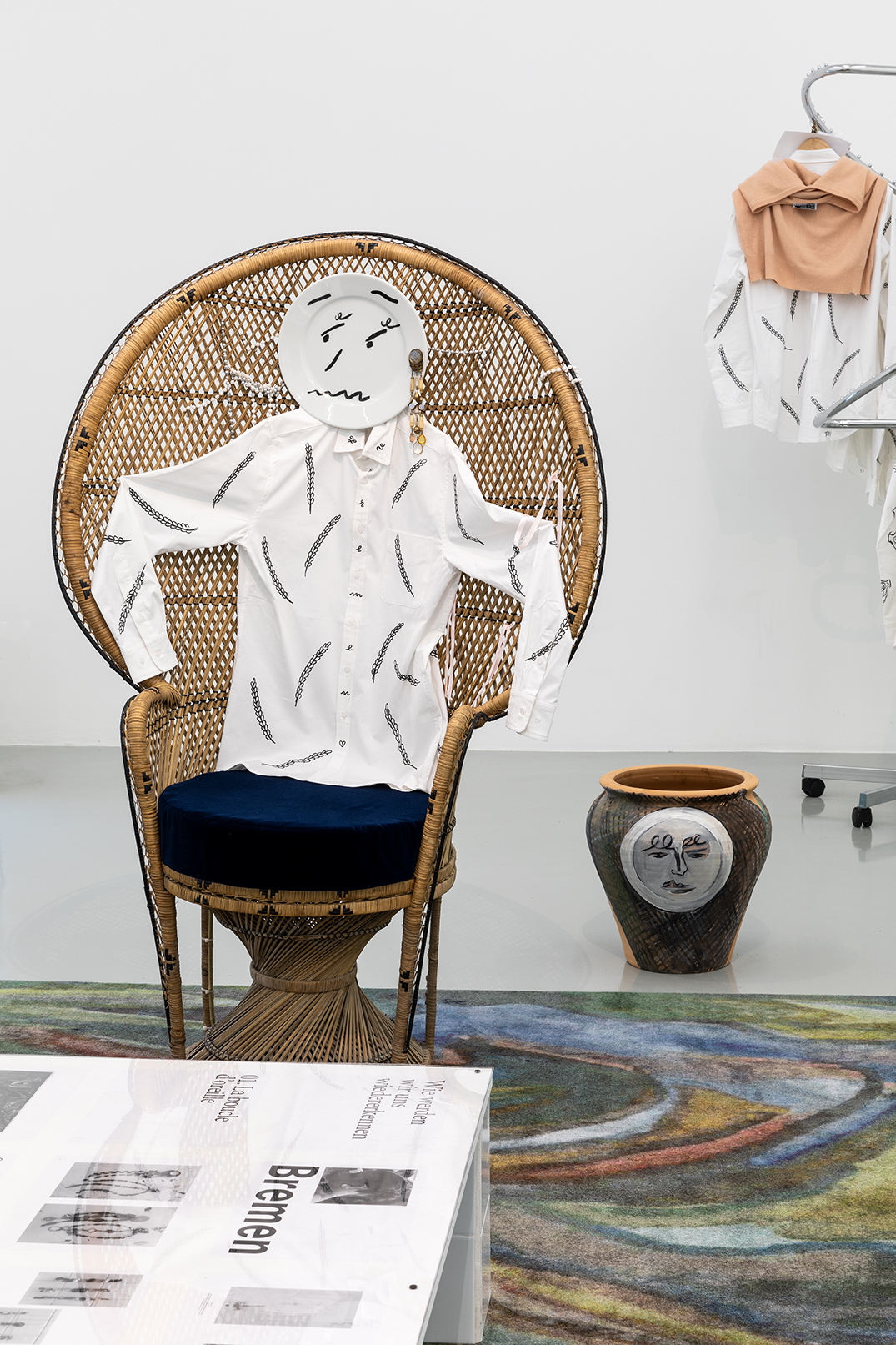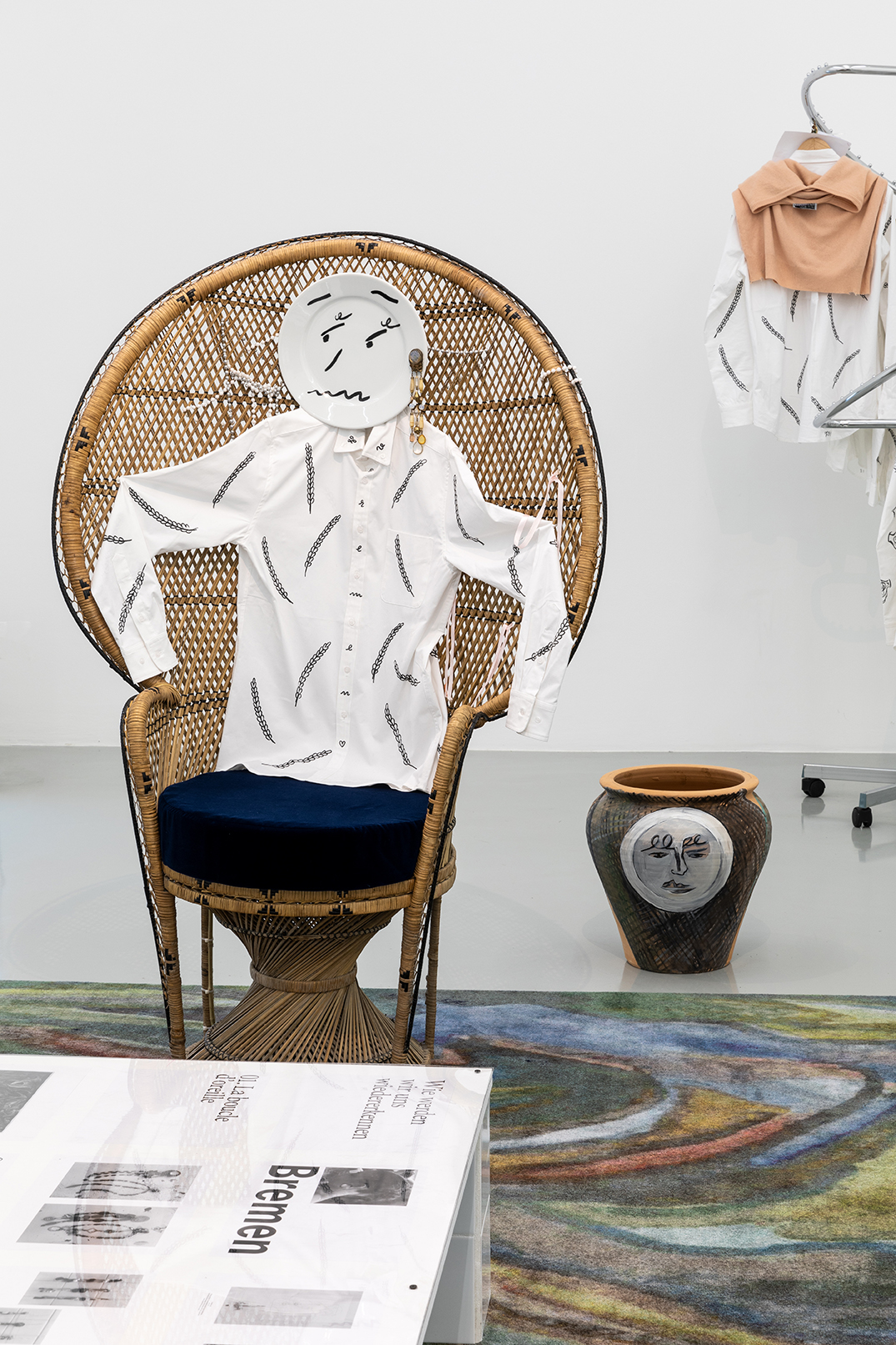 Selfportrait, 2017; rattan chair, painted porcelain plate, earrings, painted shirt, velvet; 100 × 60 × 160 cm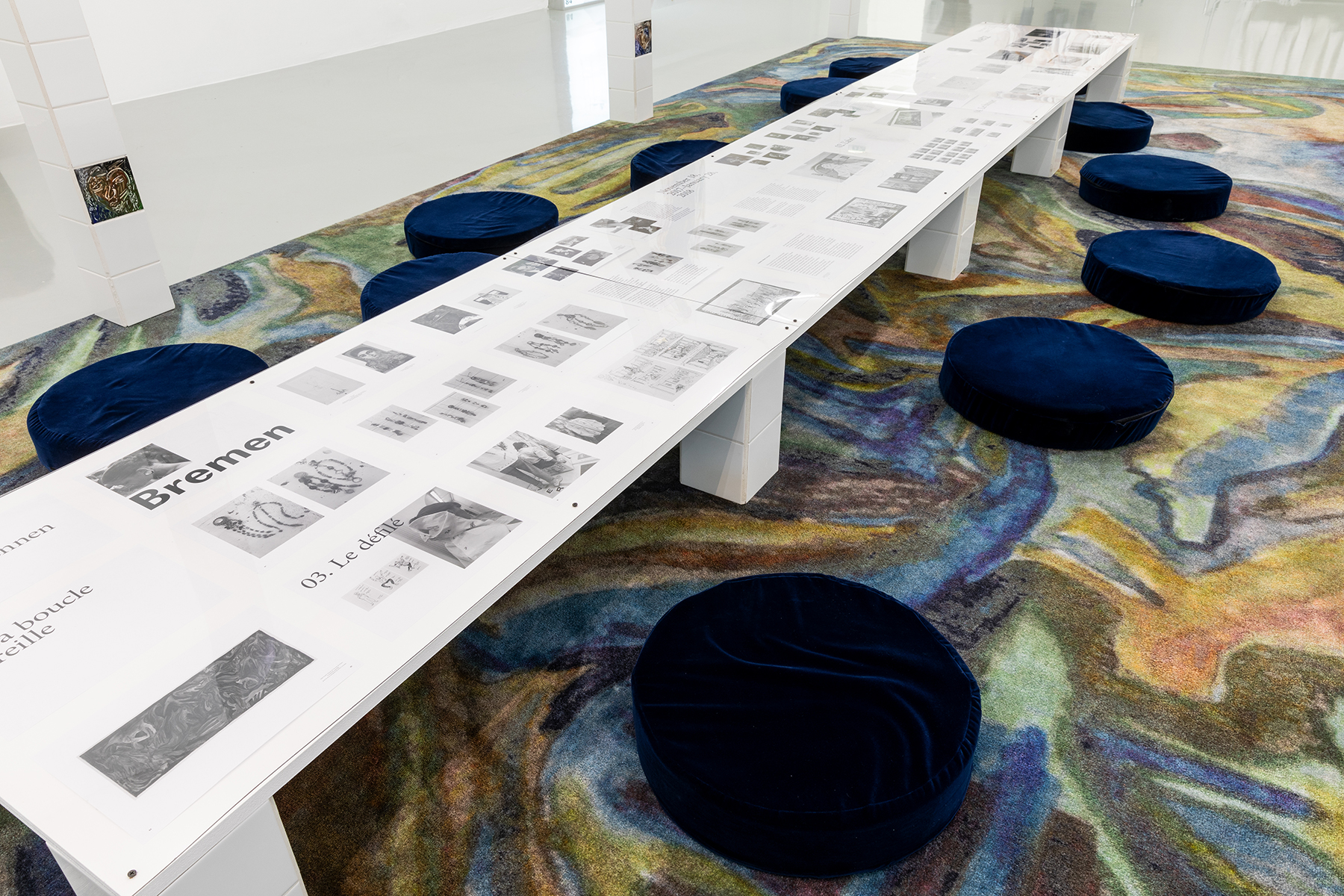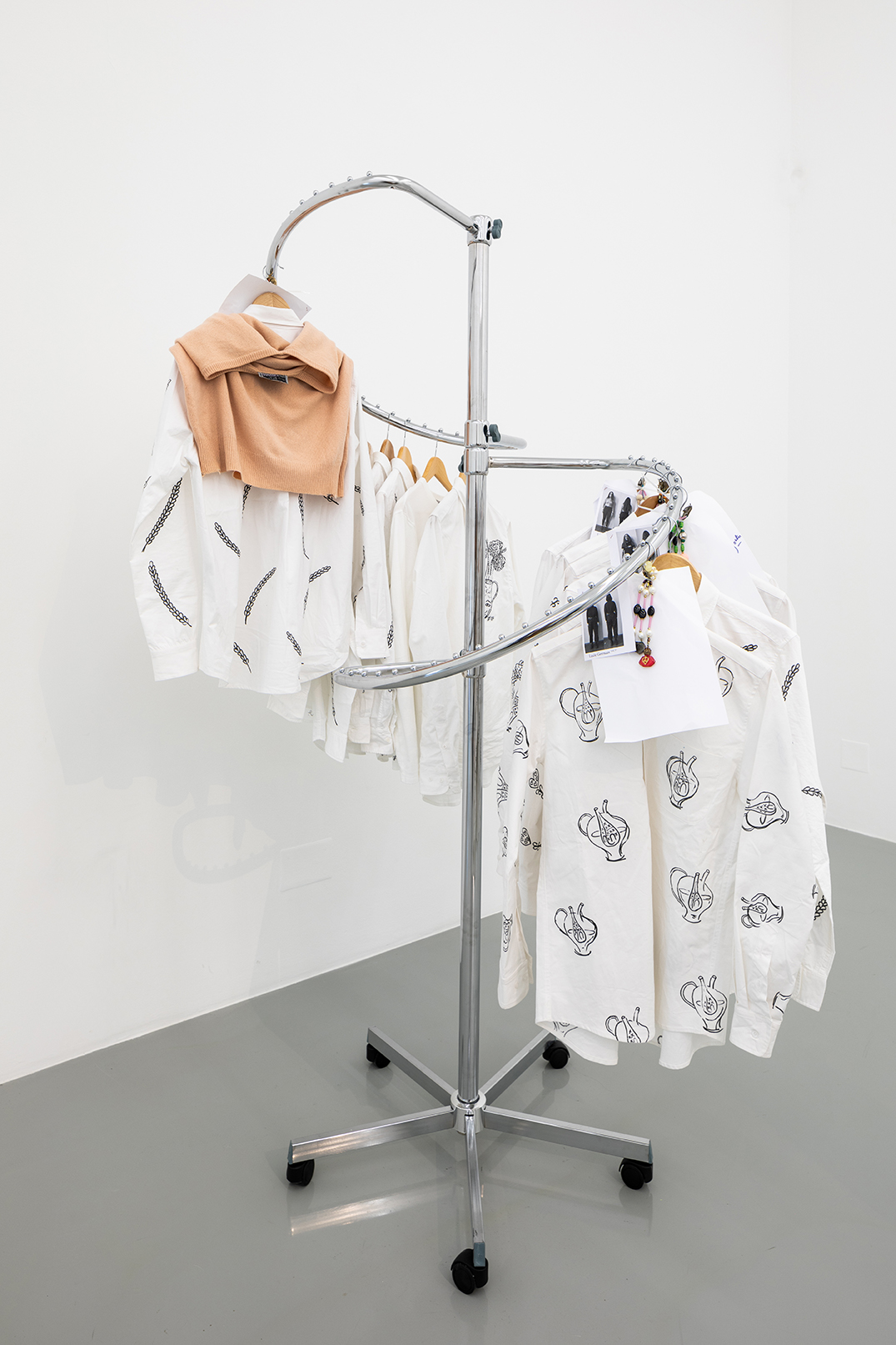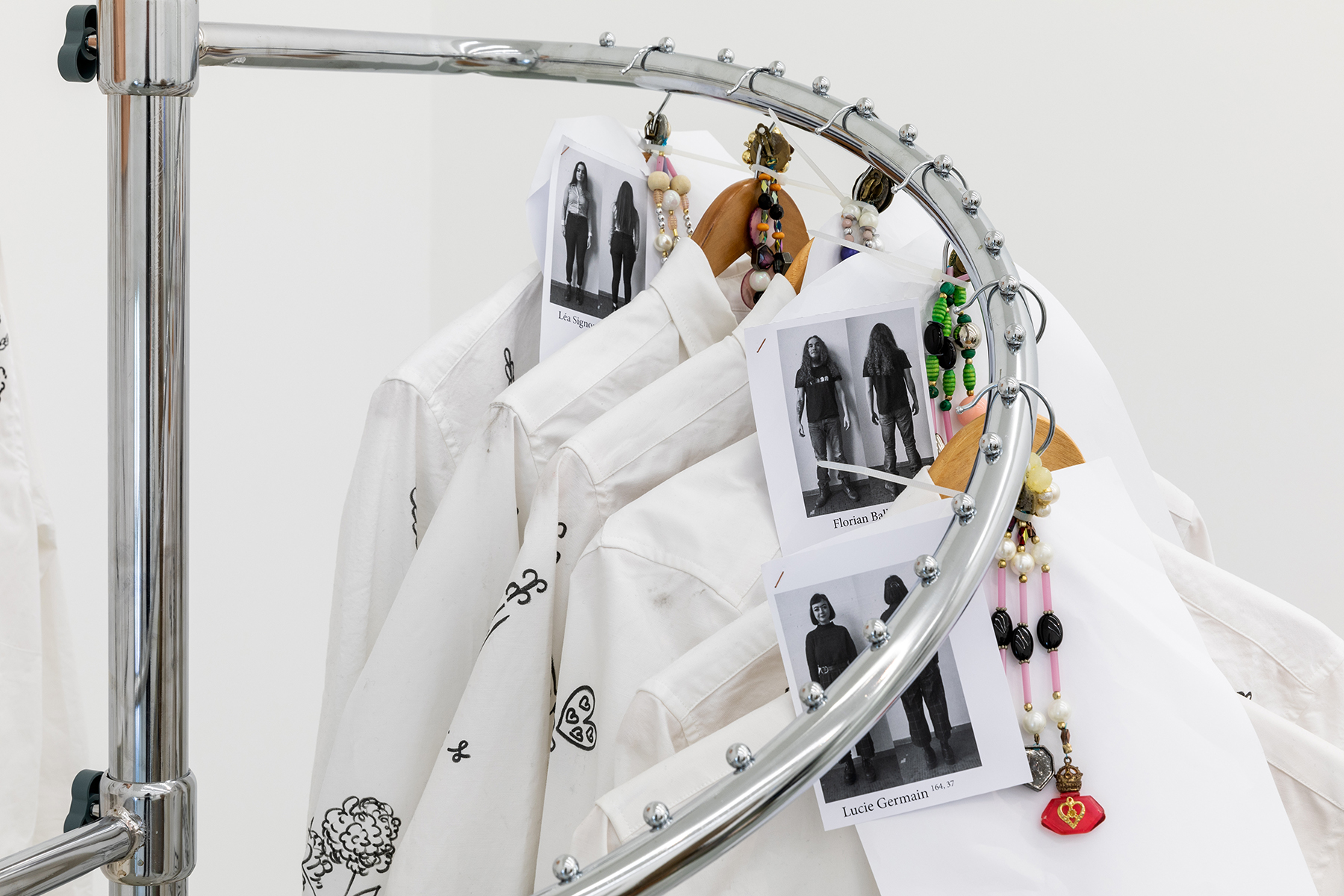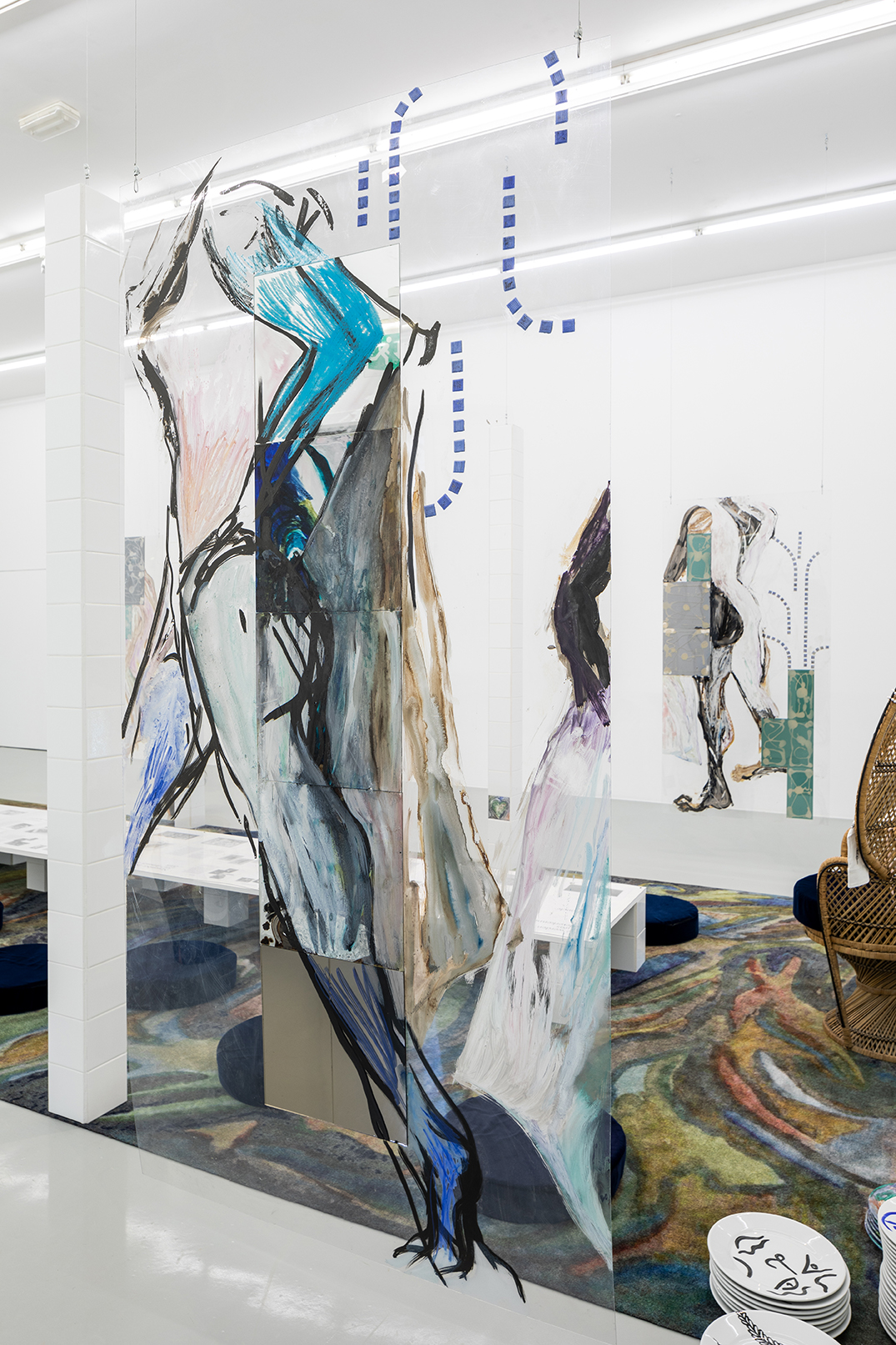 ↓ Bodies, 2017;  plexiglas, mirror, Indian ink, walnut stain, watercolour, acrylic paint, oil pastel; 100 × 200 cm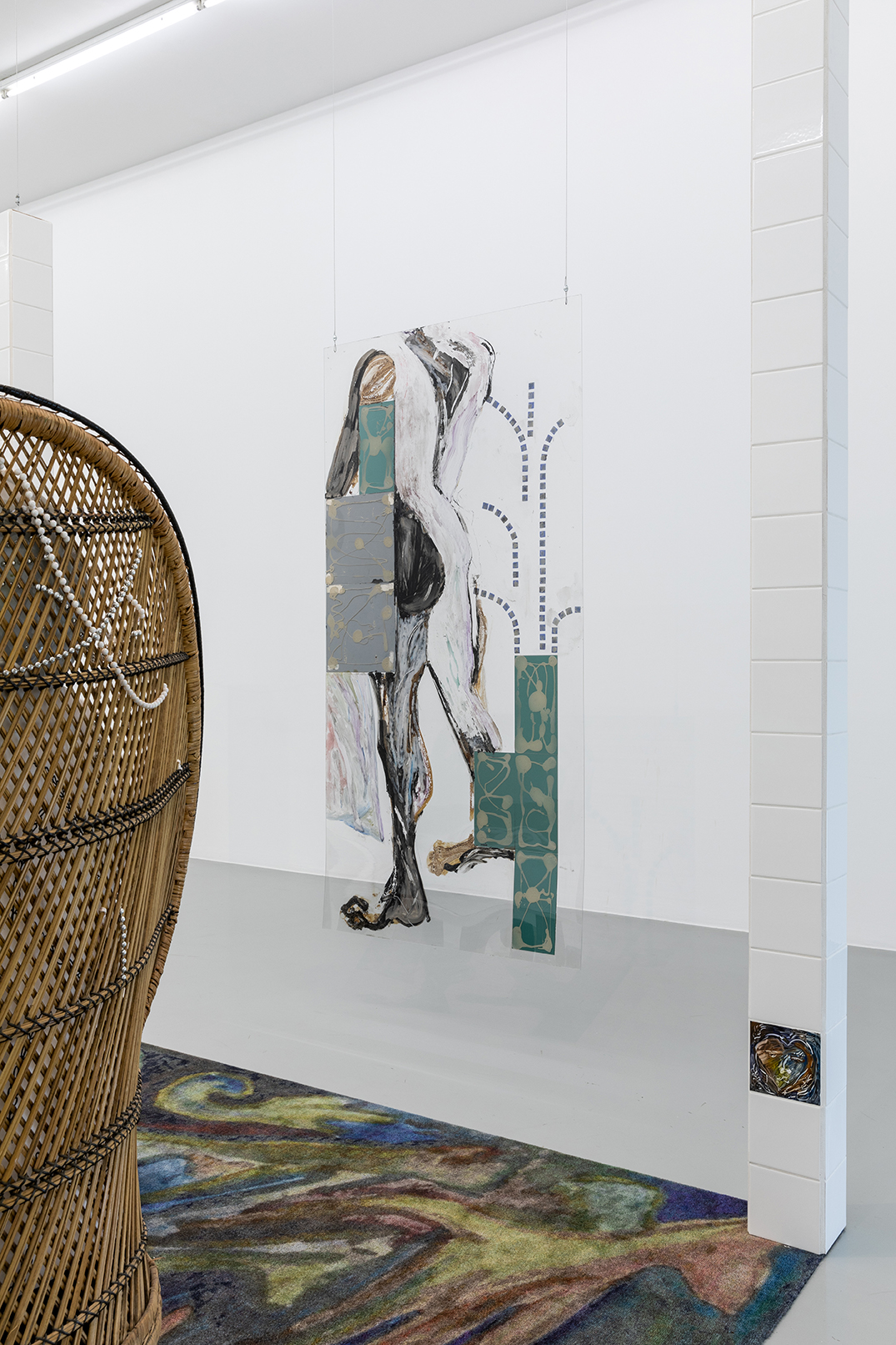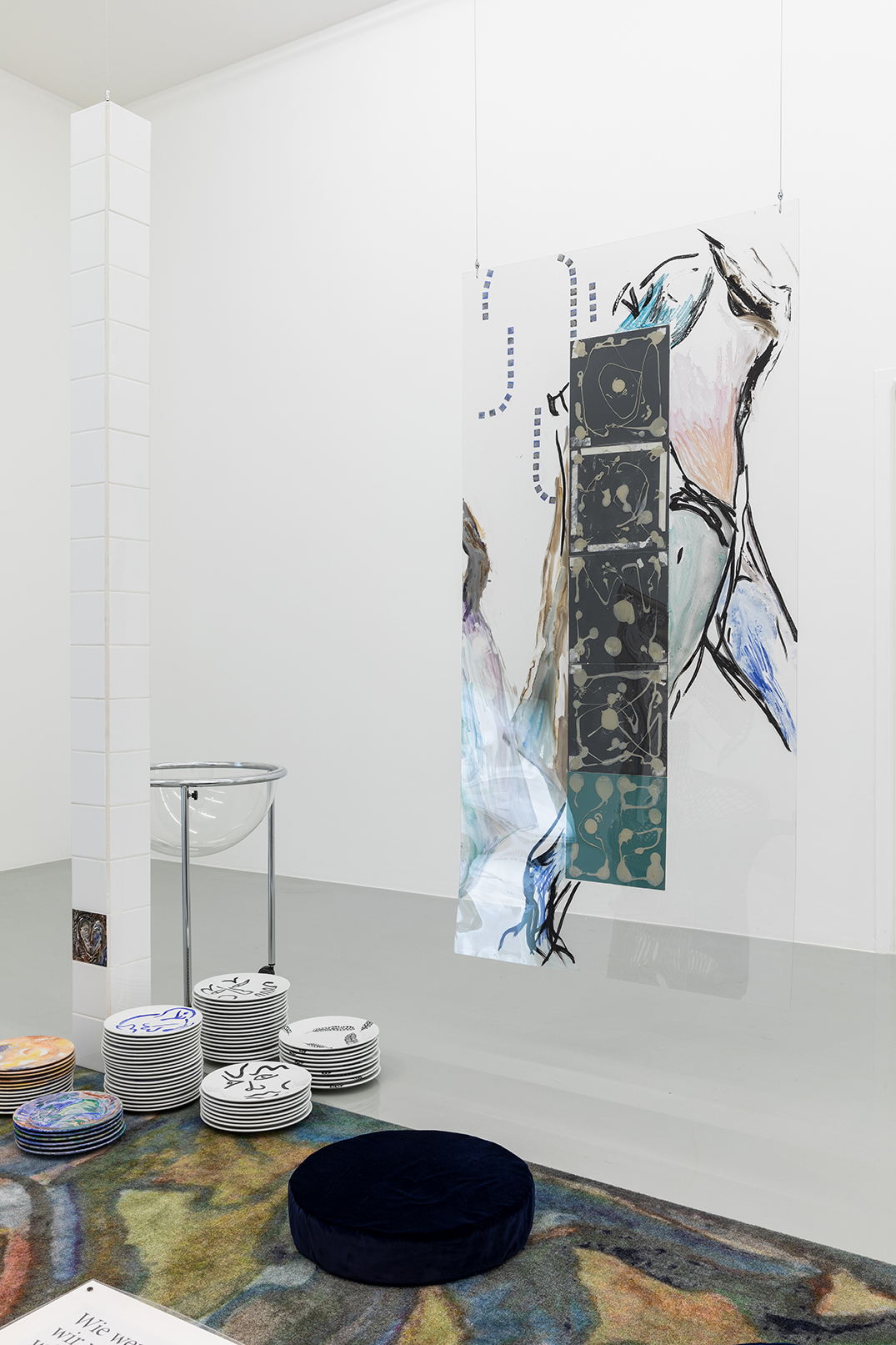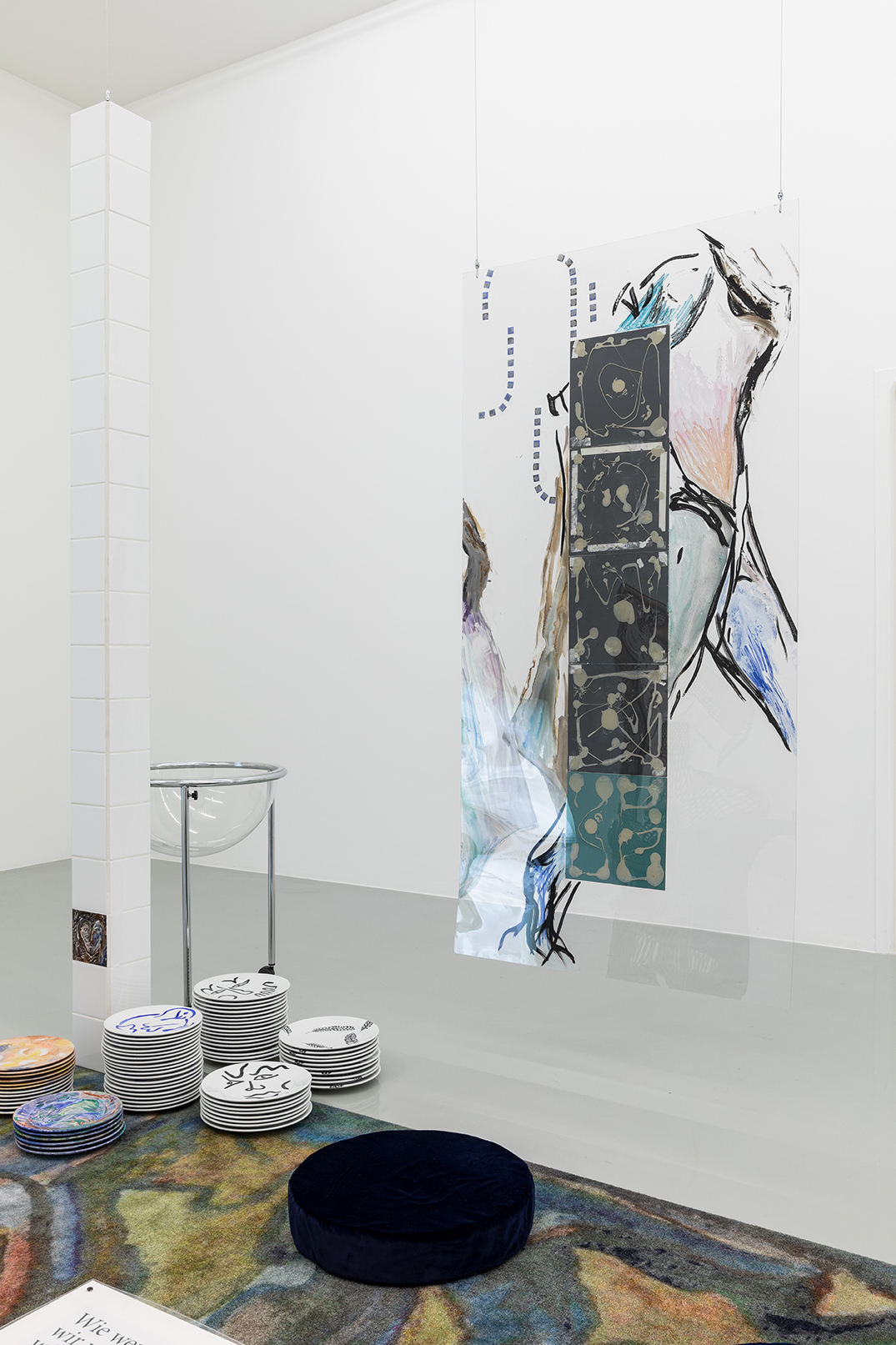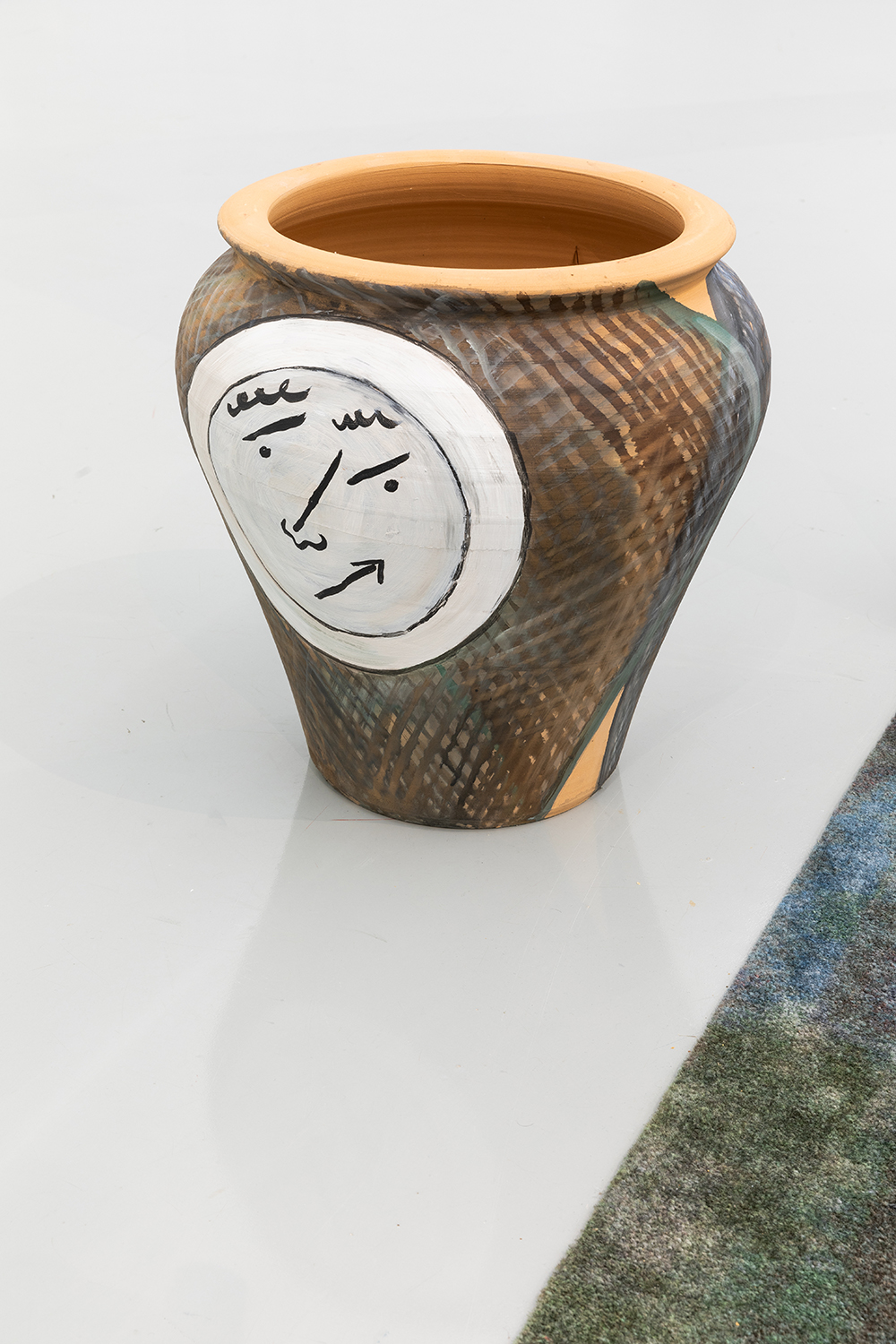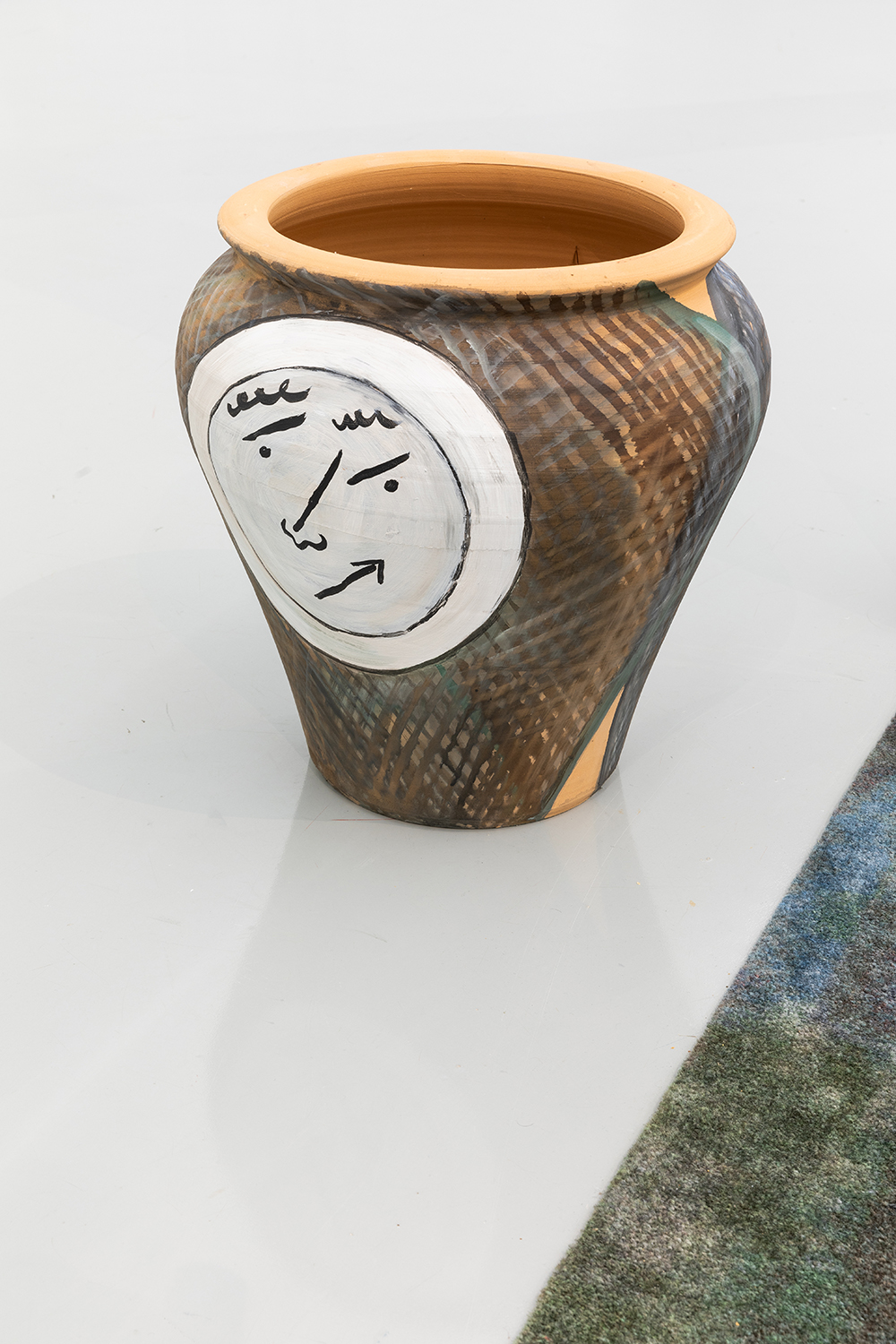 Pots, 2018; watercolour and acrylic paint on terra cotta pots, varibale dimensions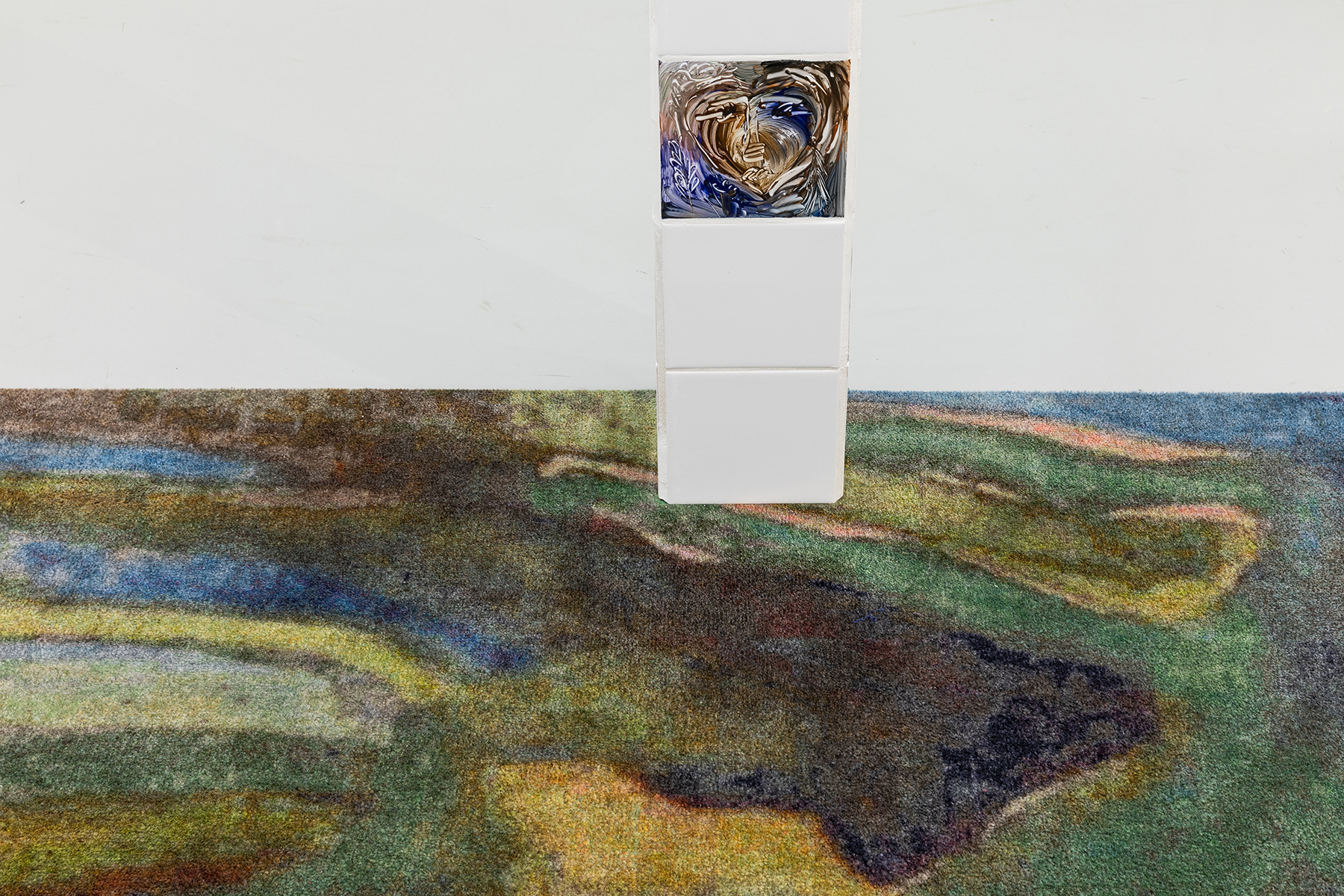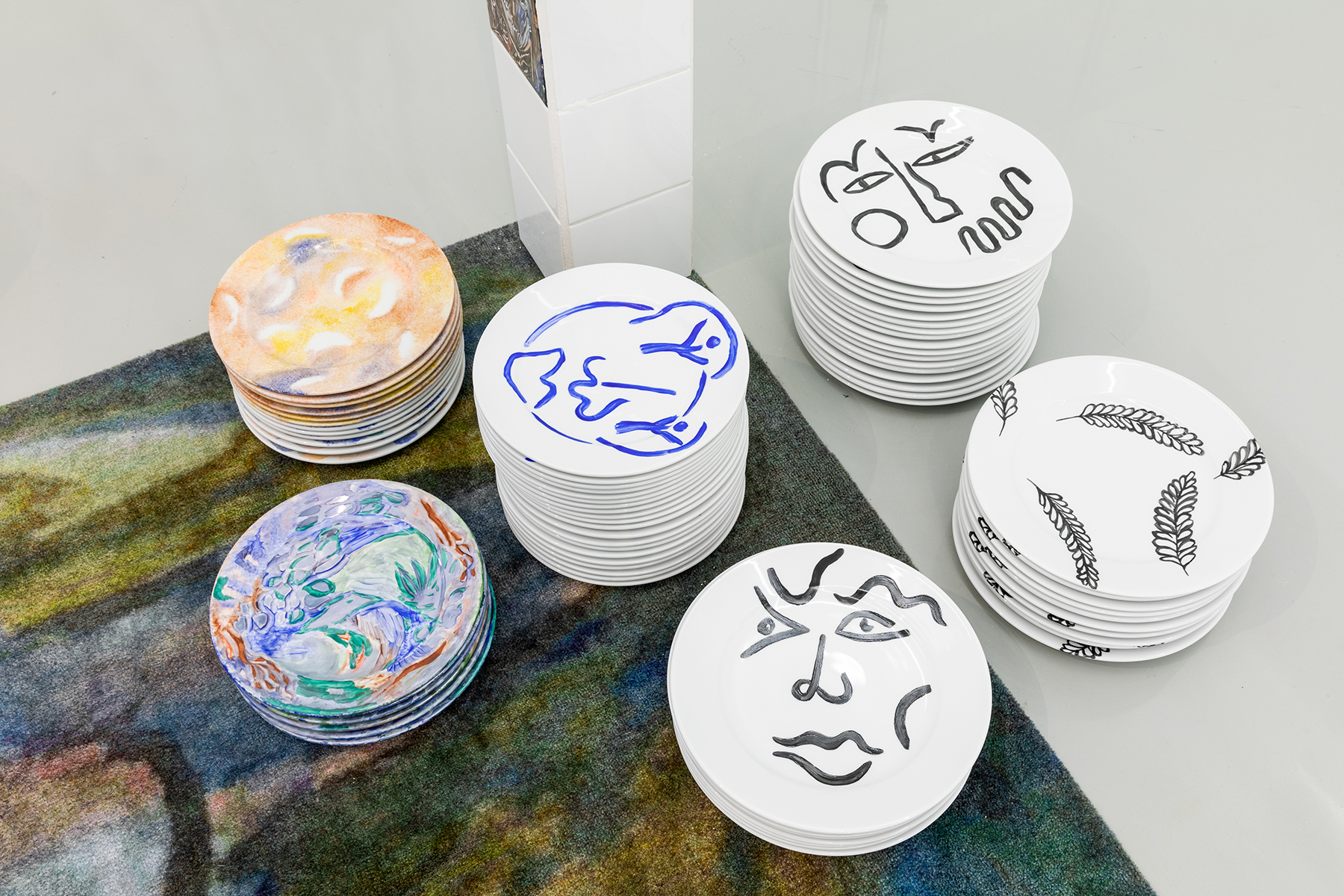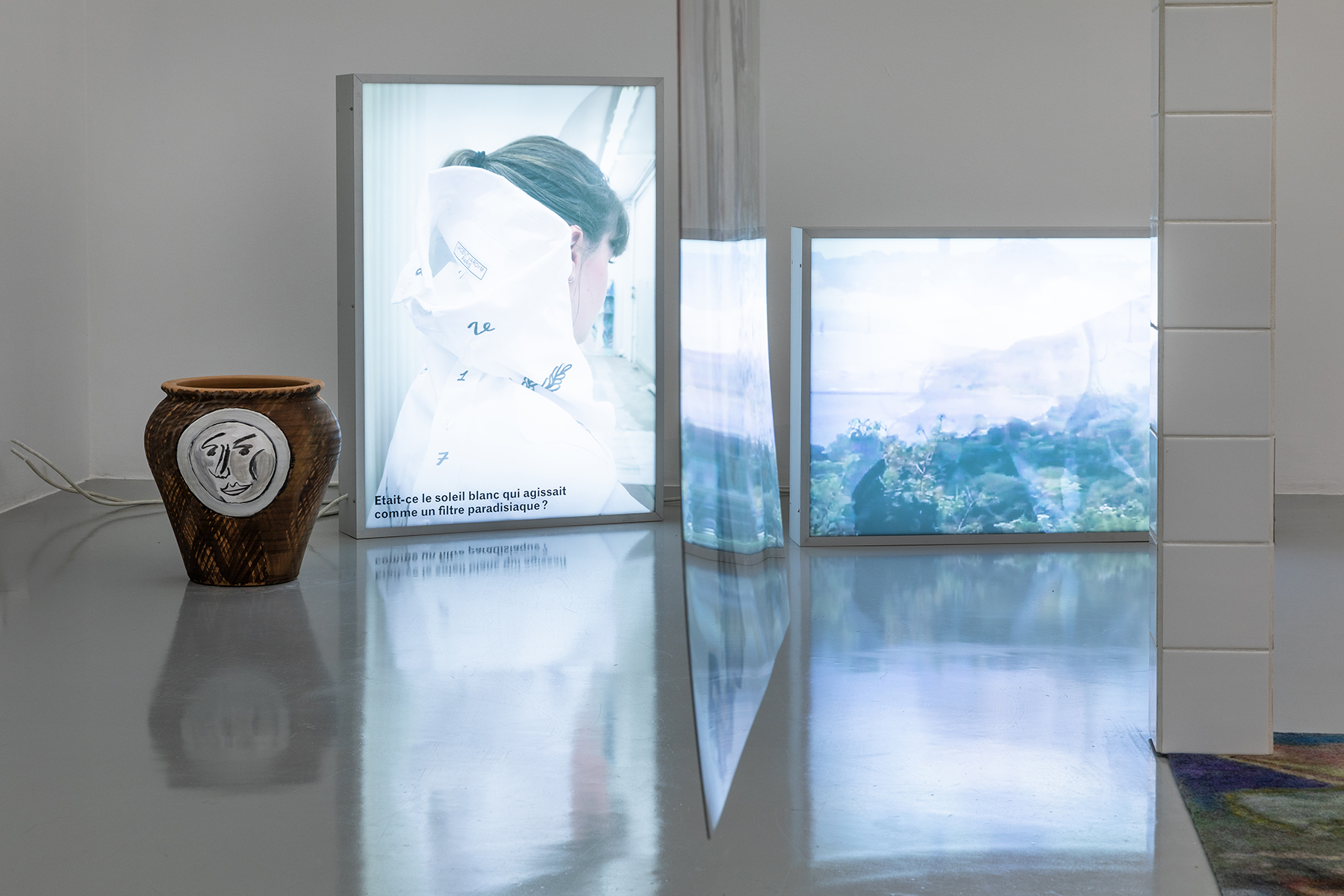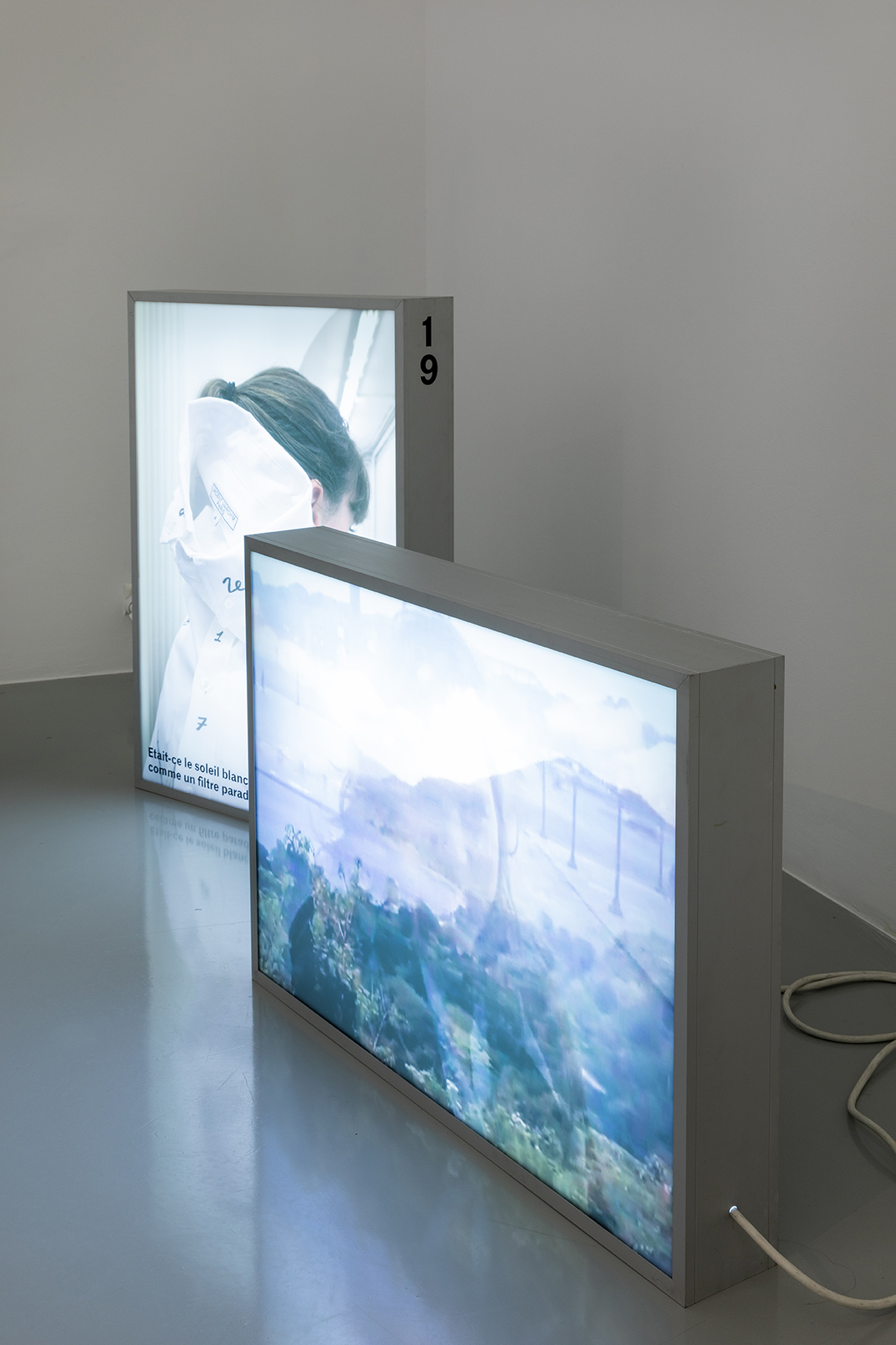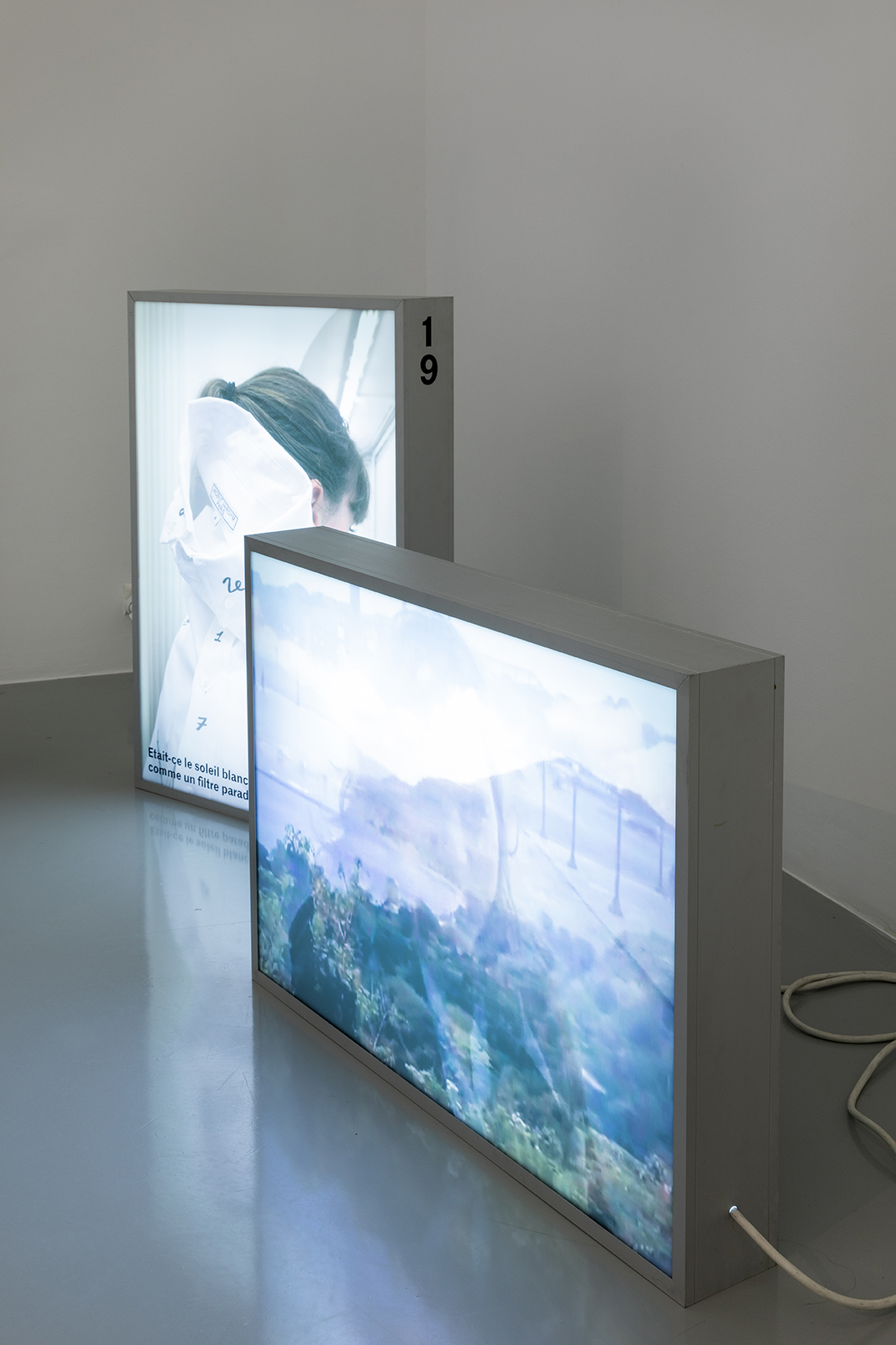 Bali, 2017; Était-ce le soleil blanc qui agissait comme un filtre paradisiaque?, 2014–17;  aluminium lightboxes, neons, Duratrans print, stickers; 75 × 104 × 14 cm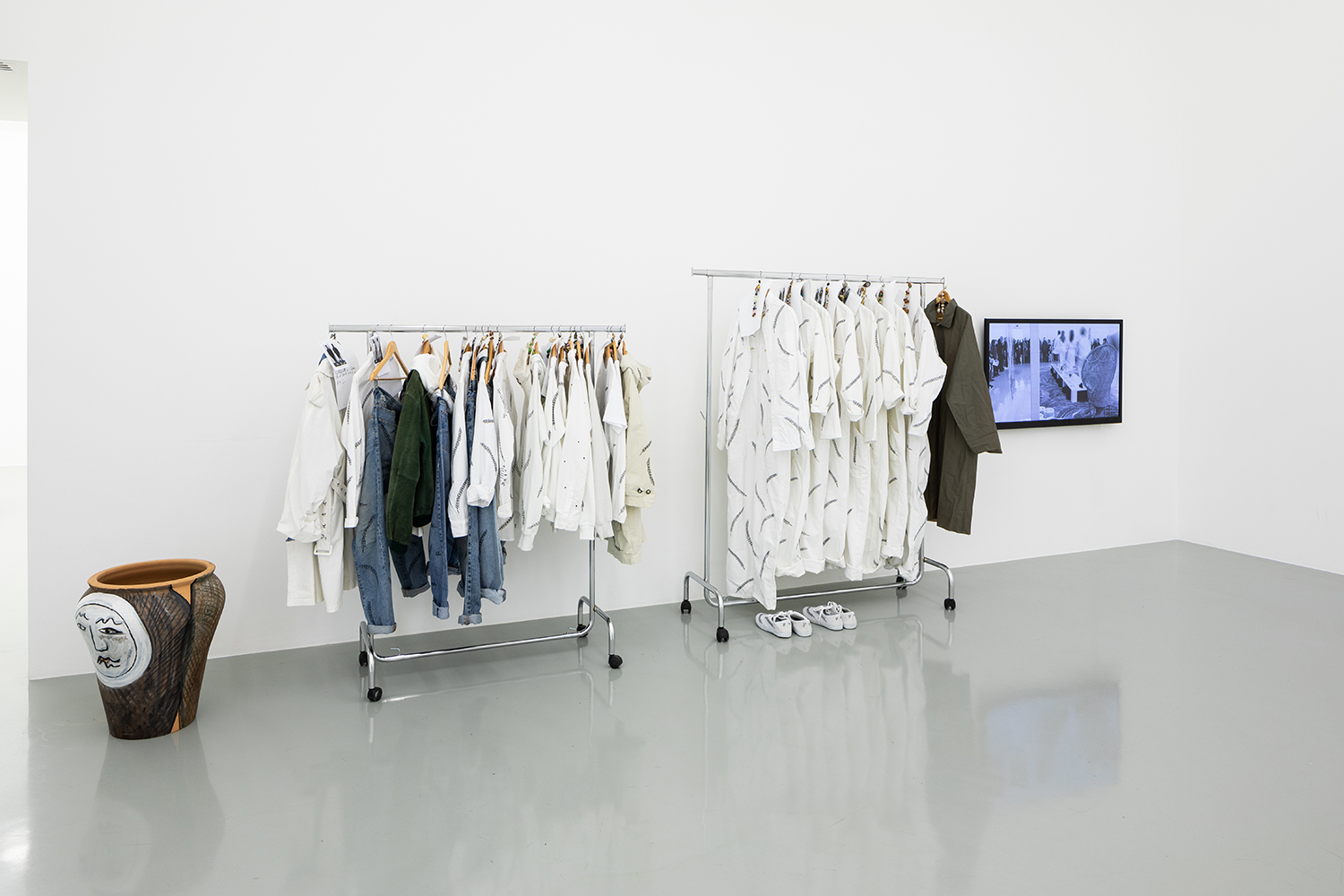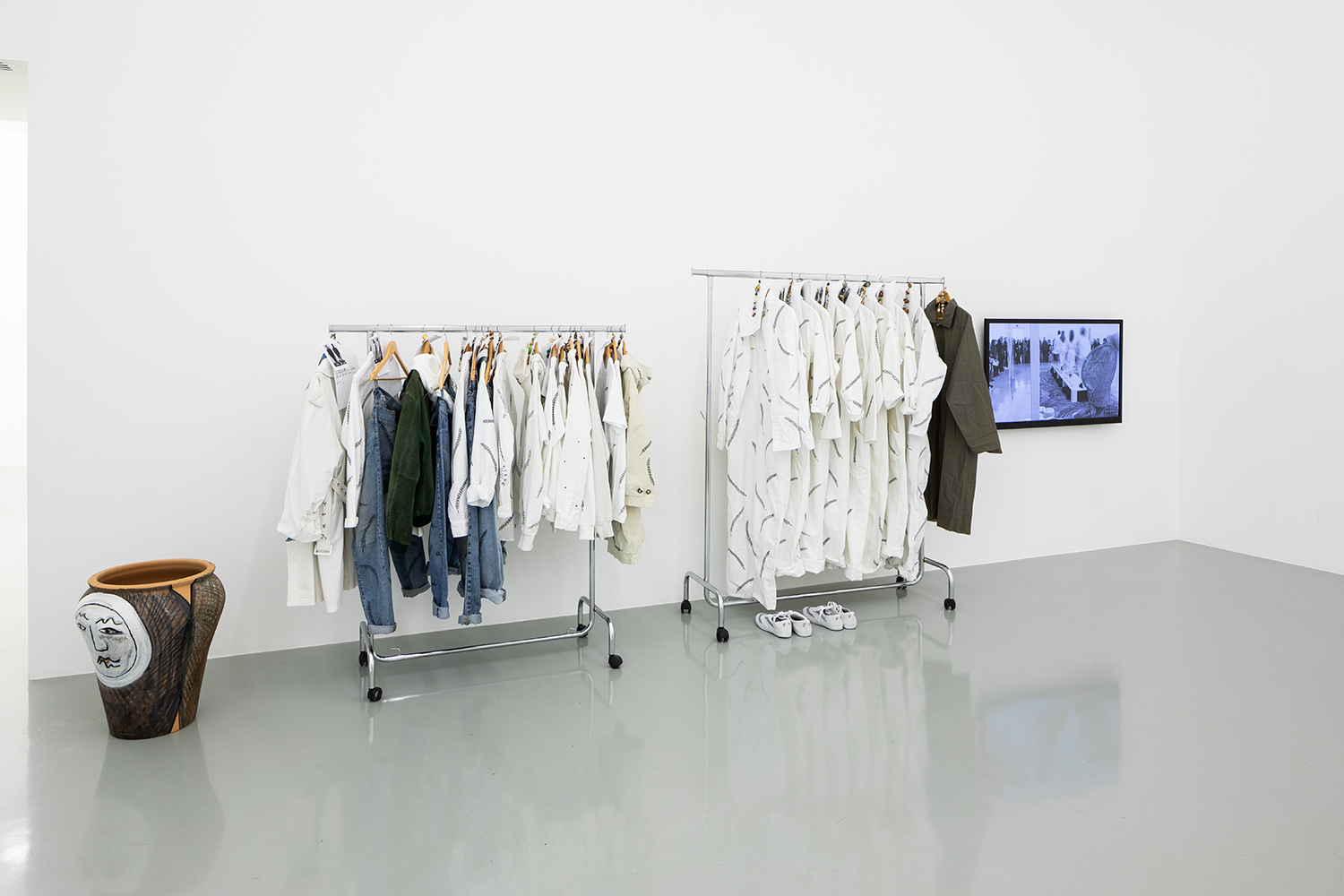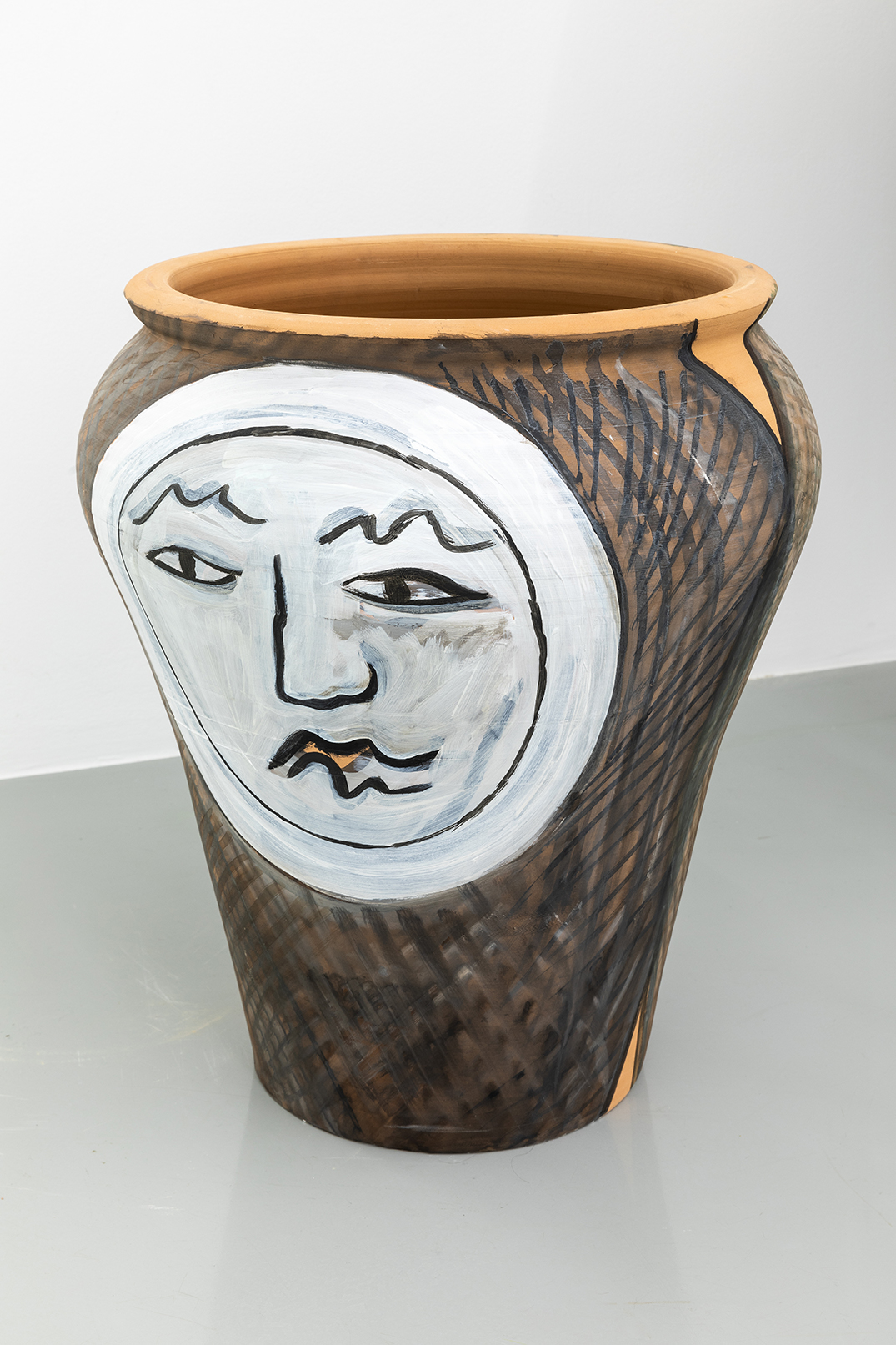 Pots, 2018; watercolour and acrylic paint on terra cotta pots, varibale dimensions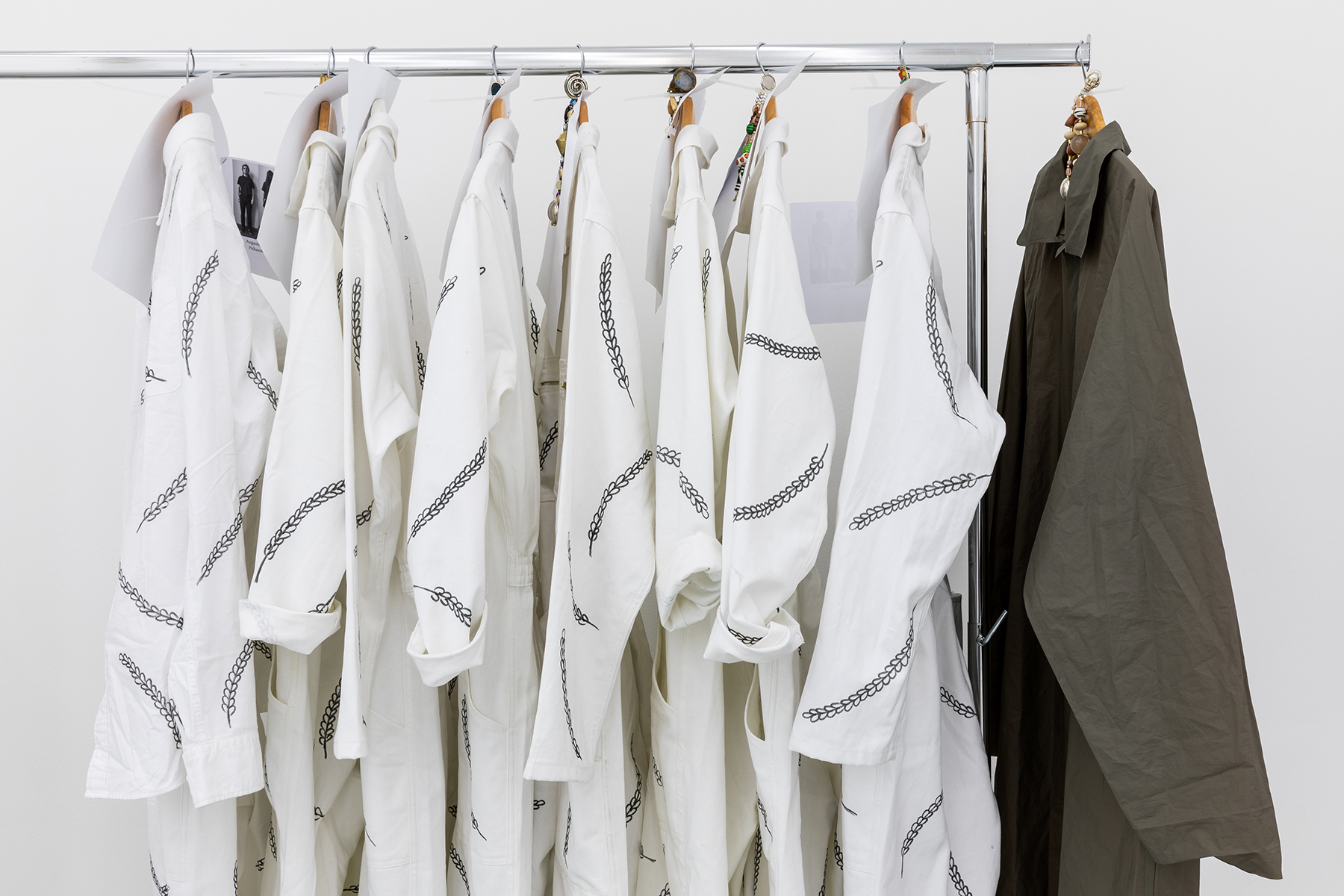 ↓ Clothes Jacent Varoym Paris, 2018; textil pen on shirts, overalls, trench-coat, parka, sweatshirts, t-shirts, blue-jeans, shoes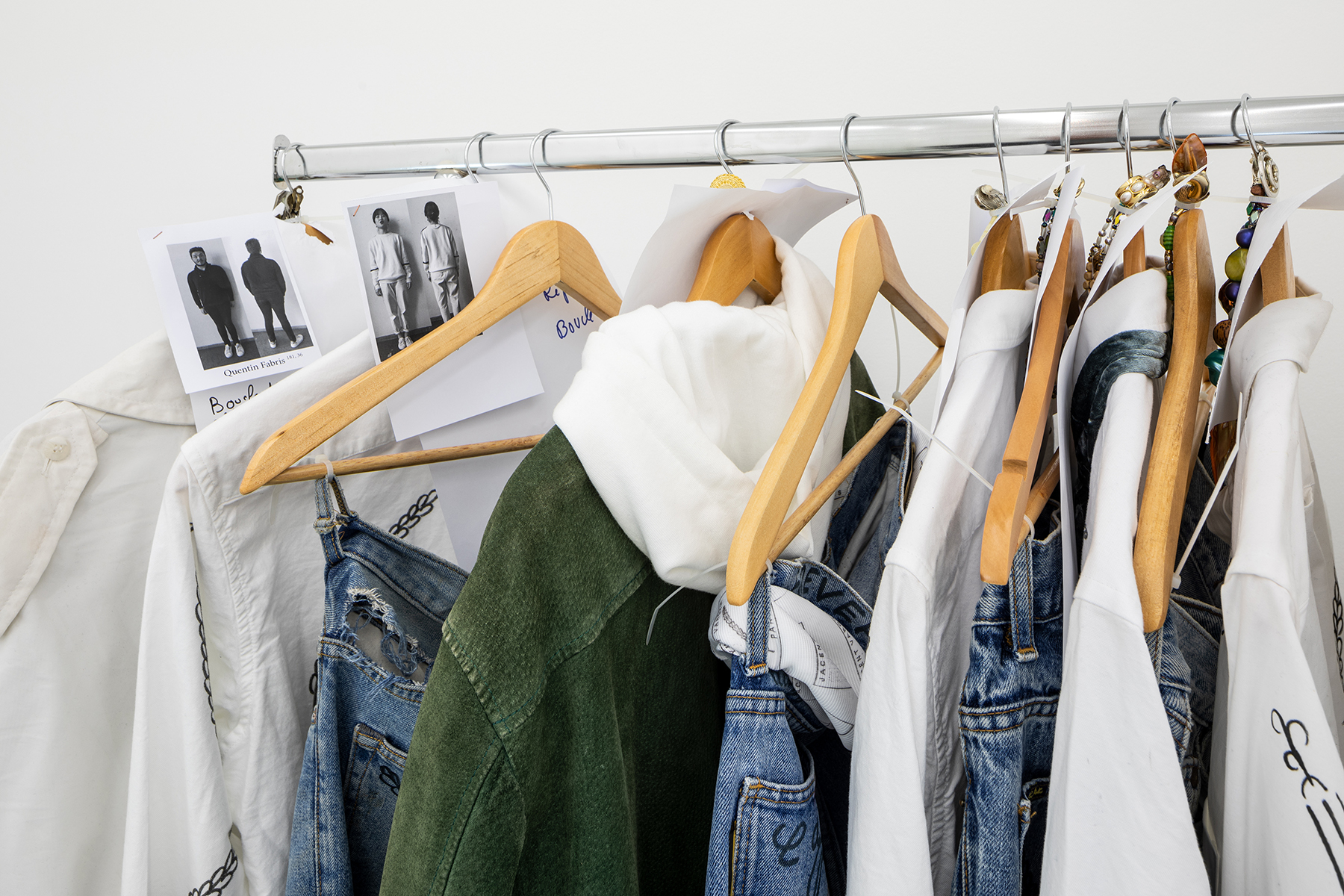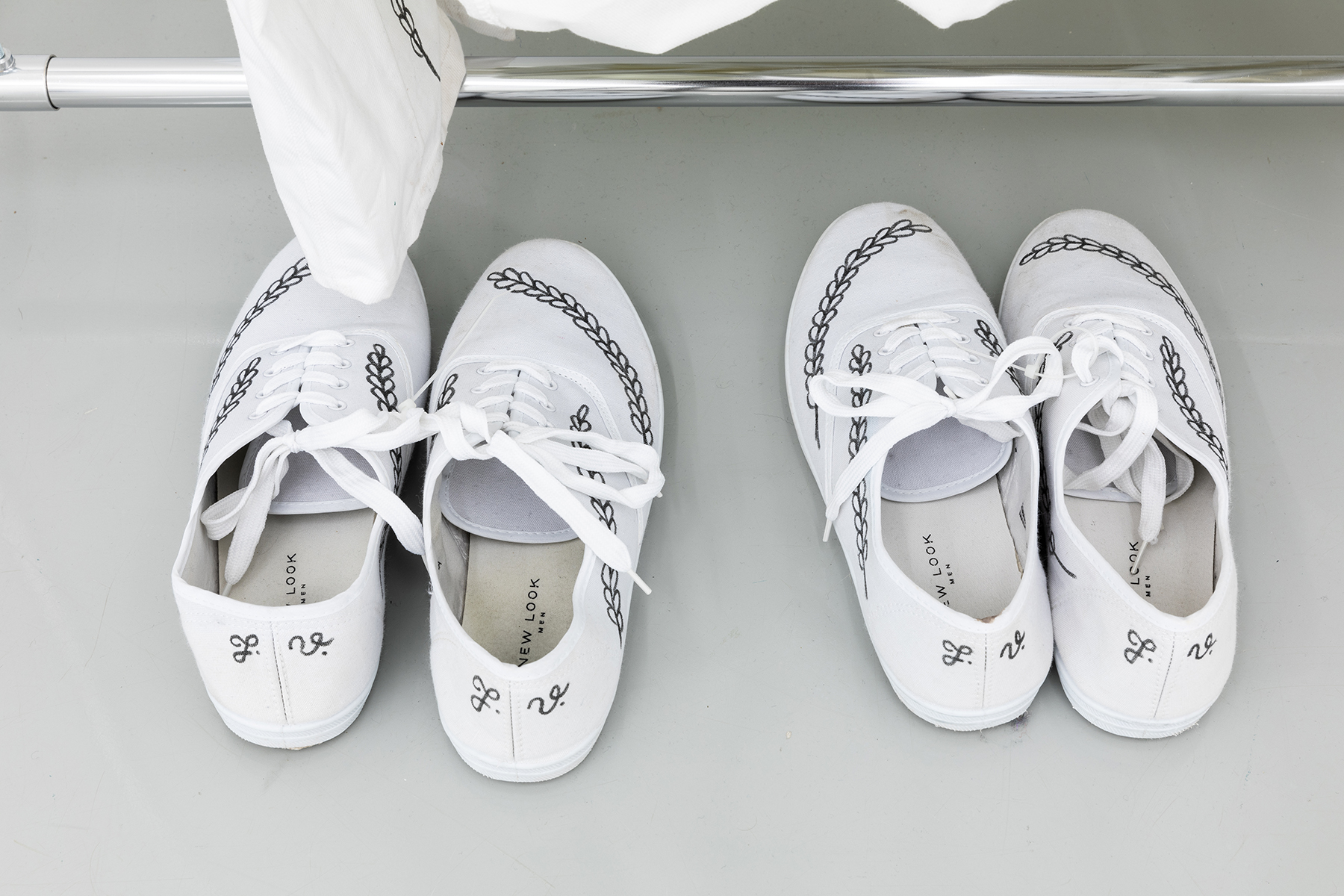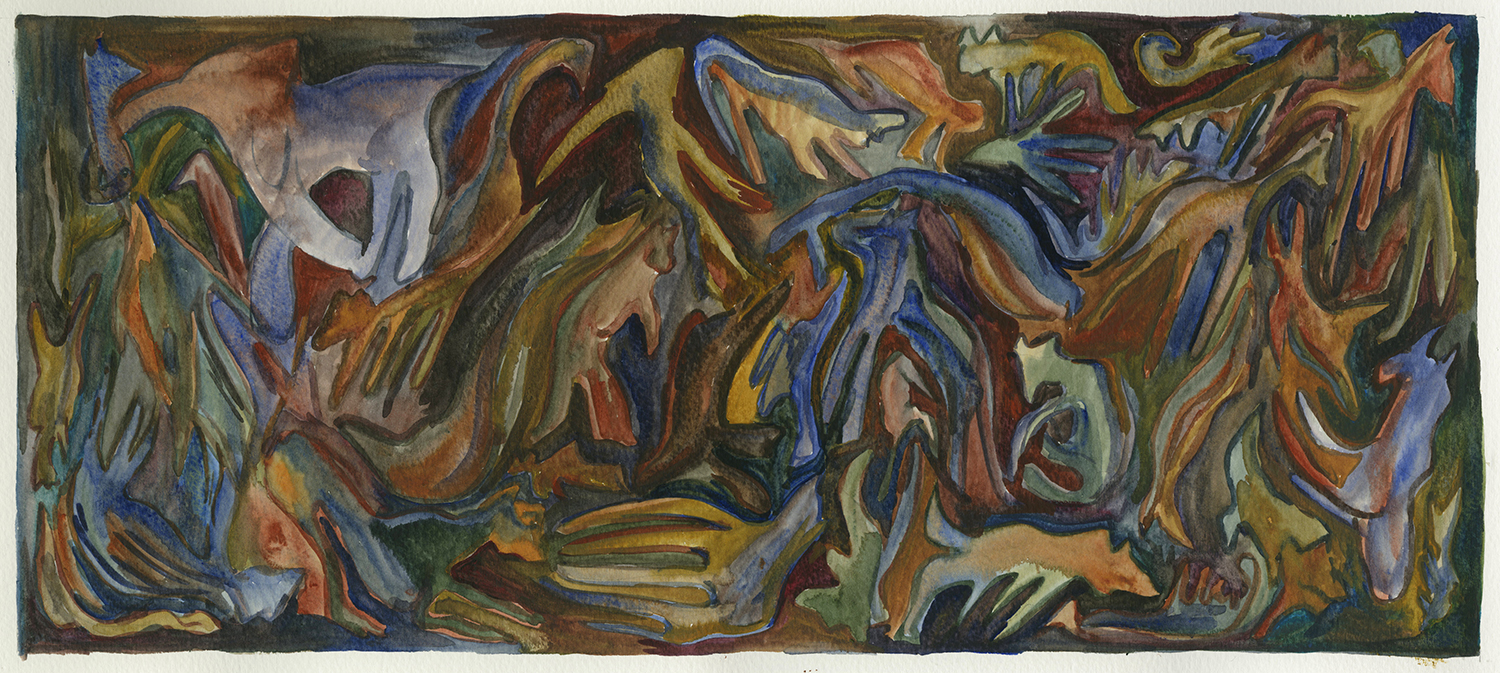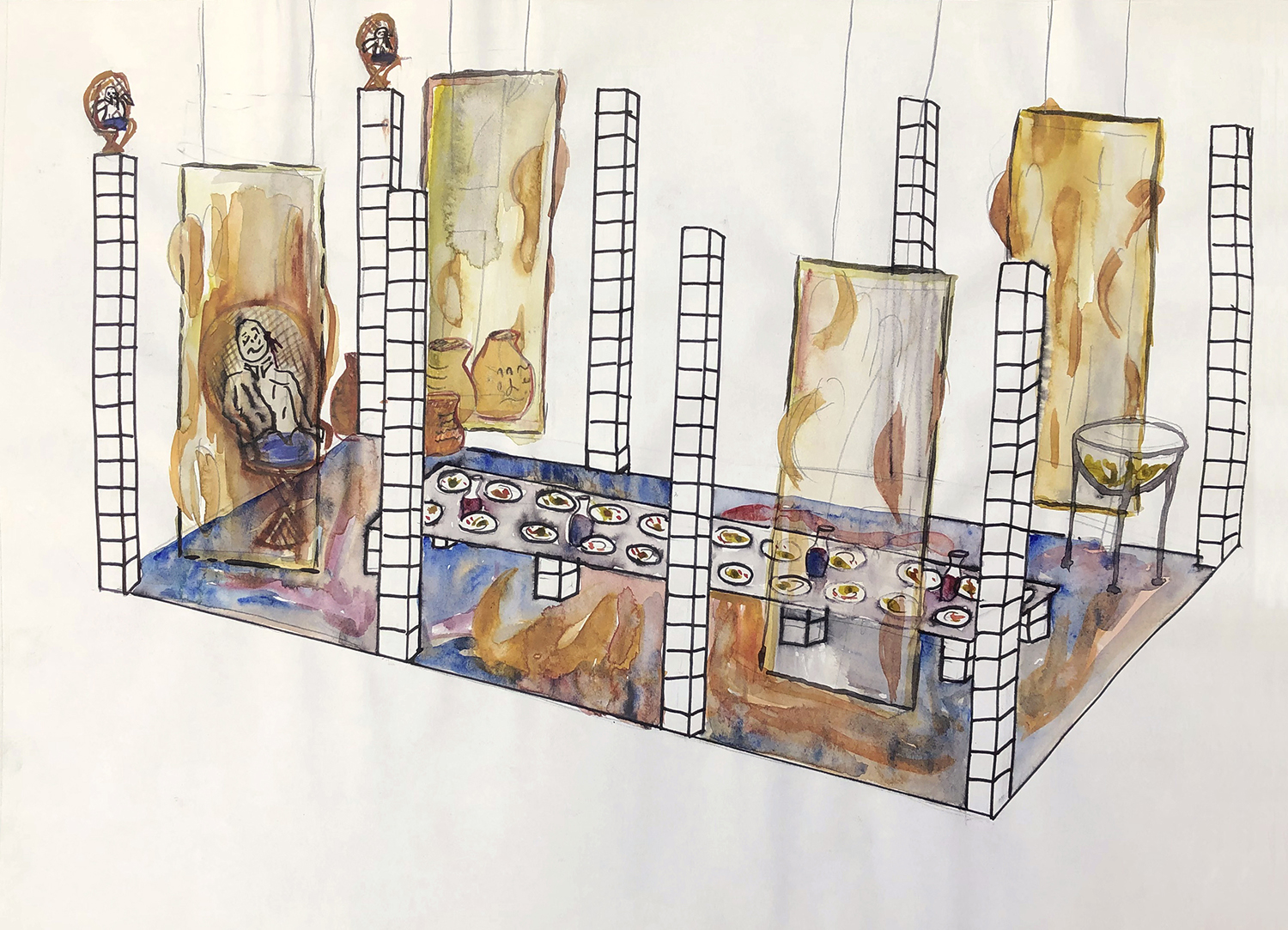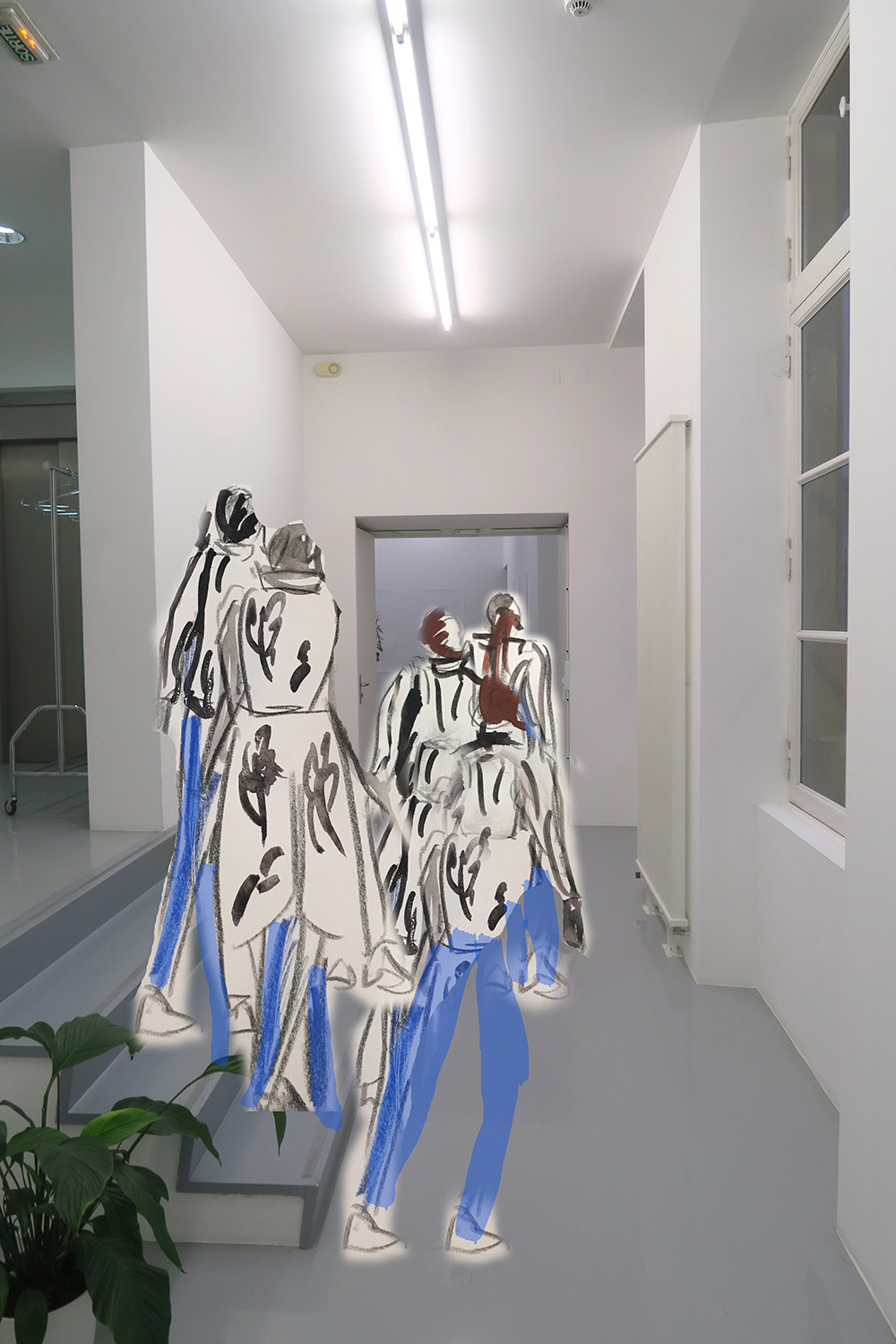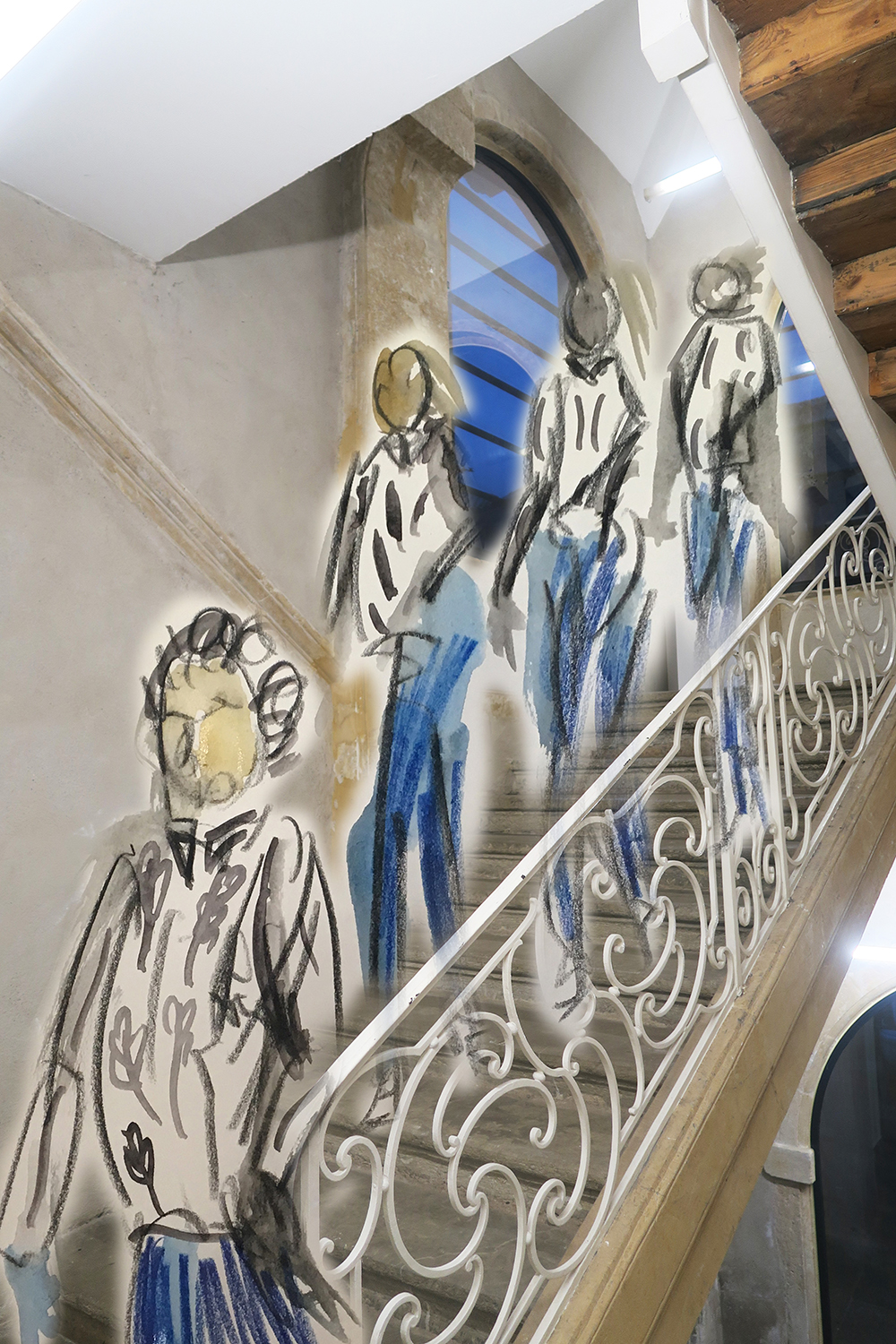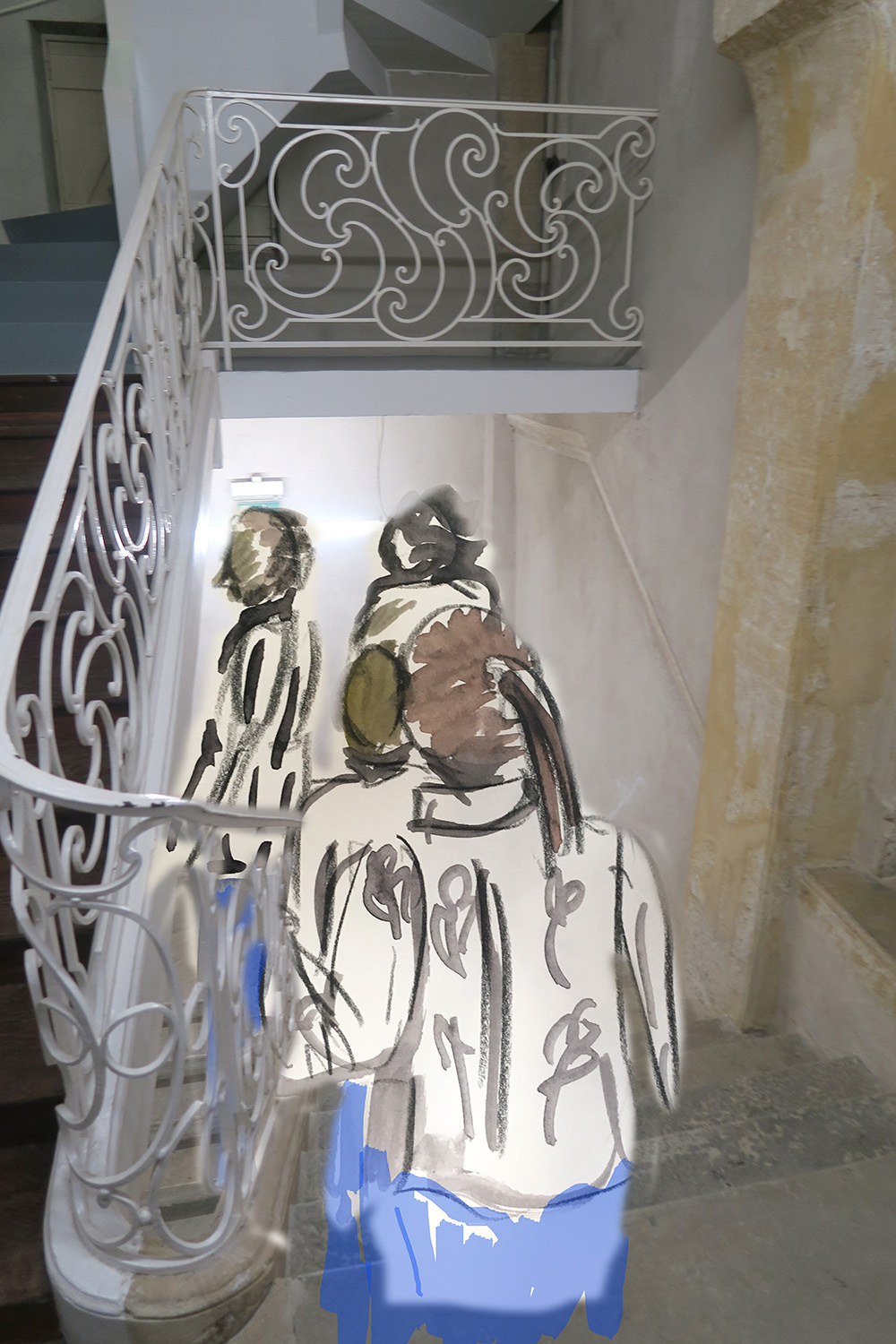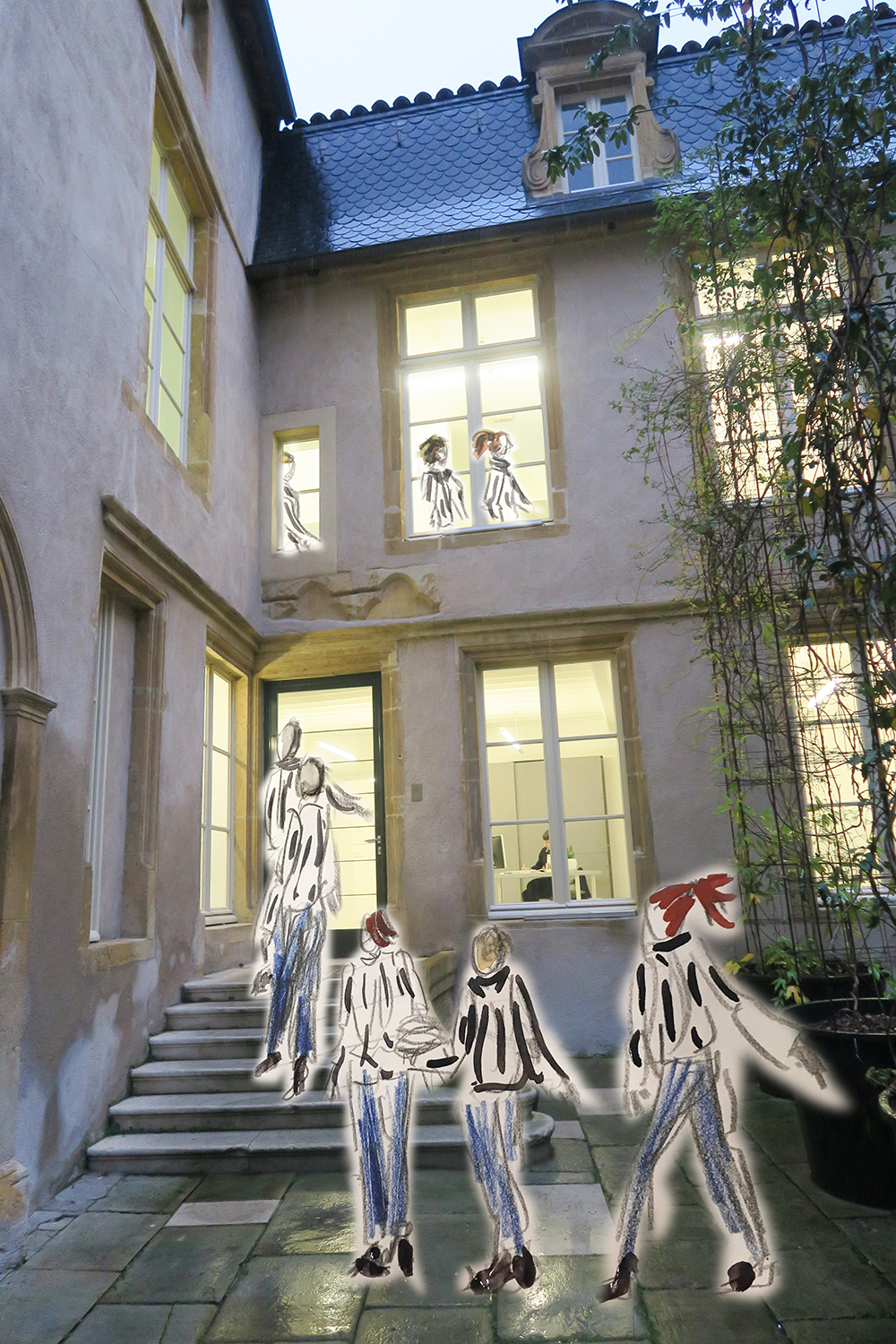 ↔ Earrings, 2018; mixed media; variable dimensions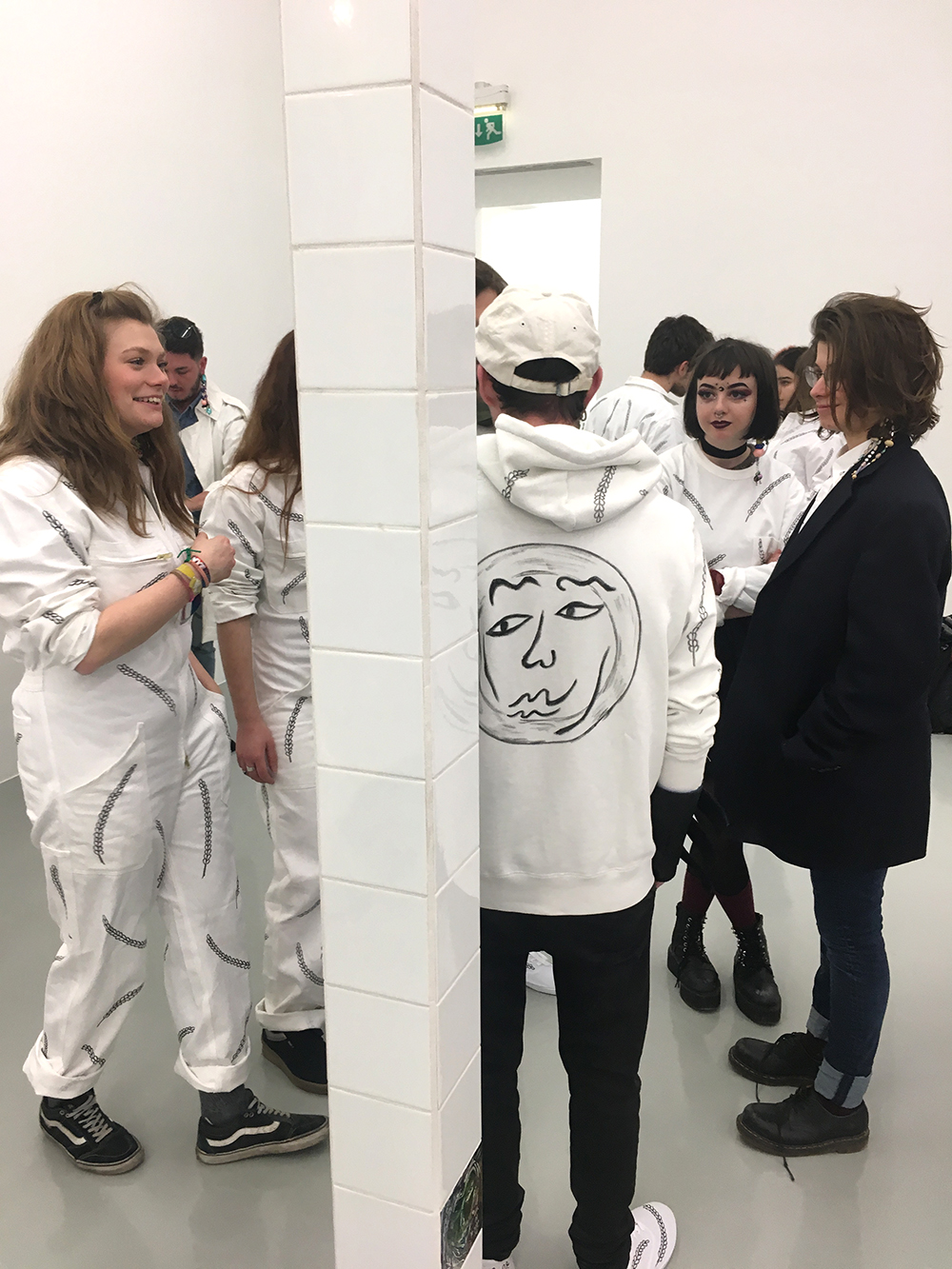 ↓ ESAL students tryin on Jacent's outfits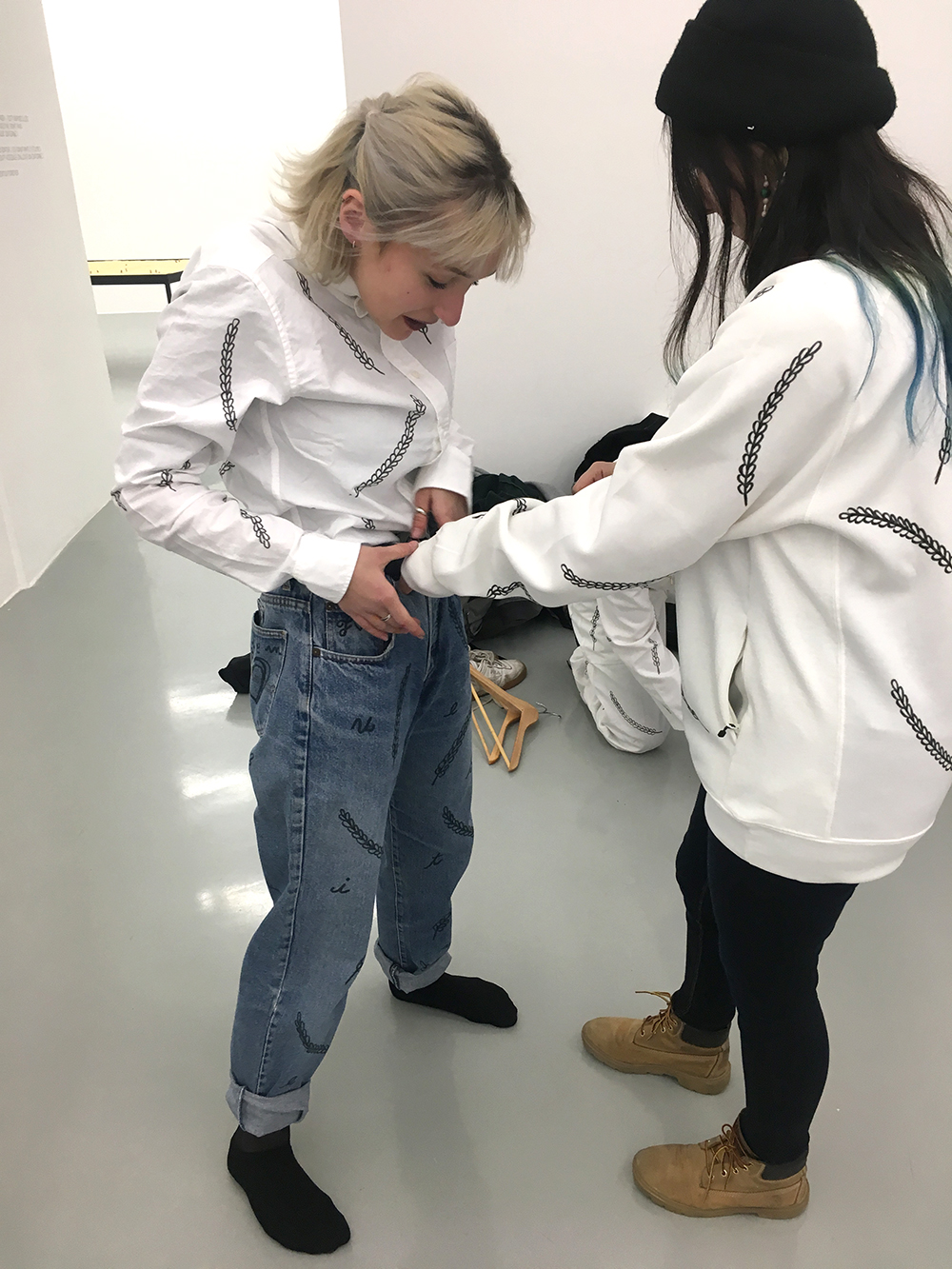 In Jeopardy, Catwalk in the Temple of Jacent, 2018; video, 20'03
In collaboration with the students of ESAL Metz
Performers: Marc Armand, Delhia Dondain and Vincent de Hoÿm
Film edit: Mila K.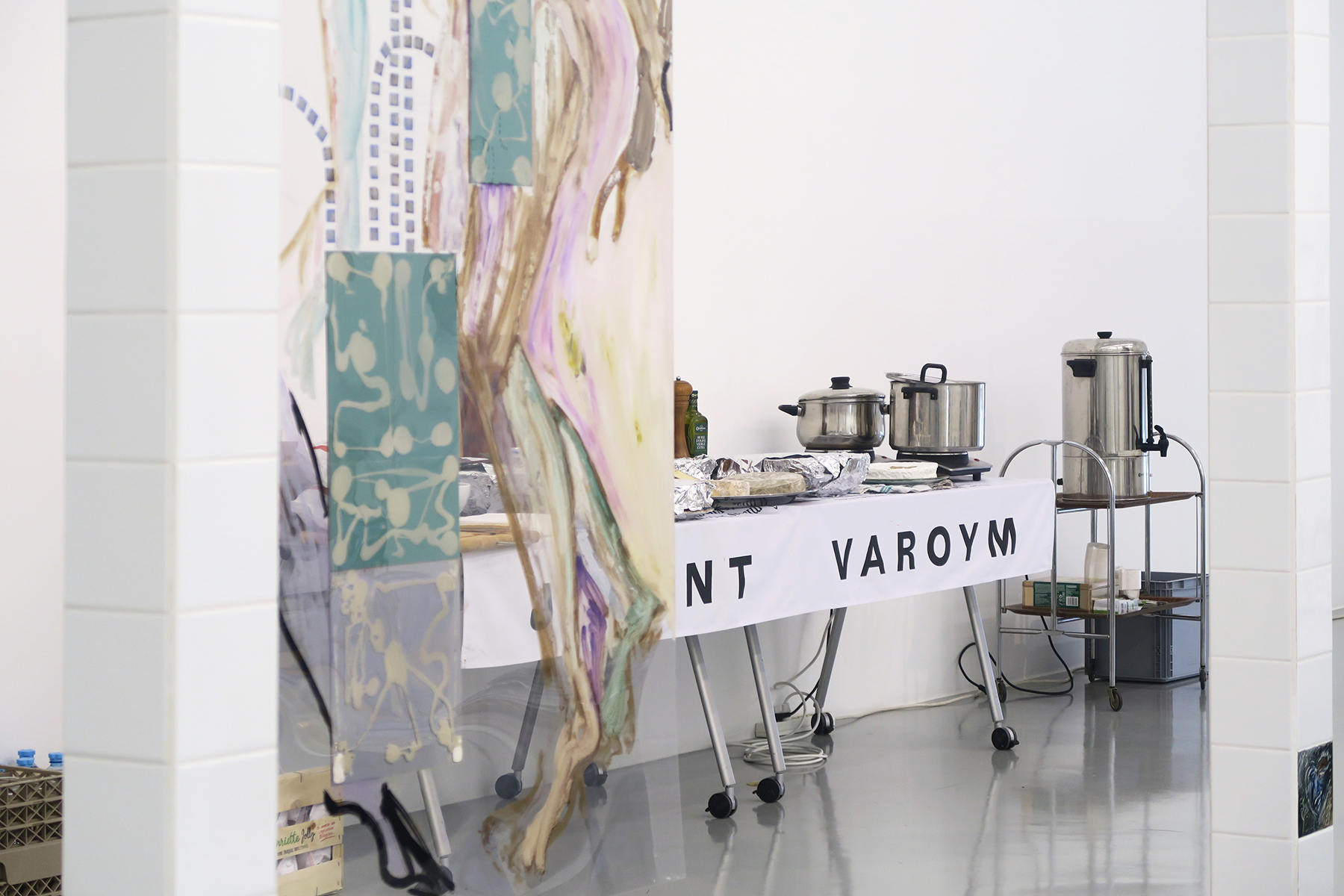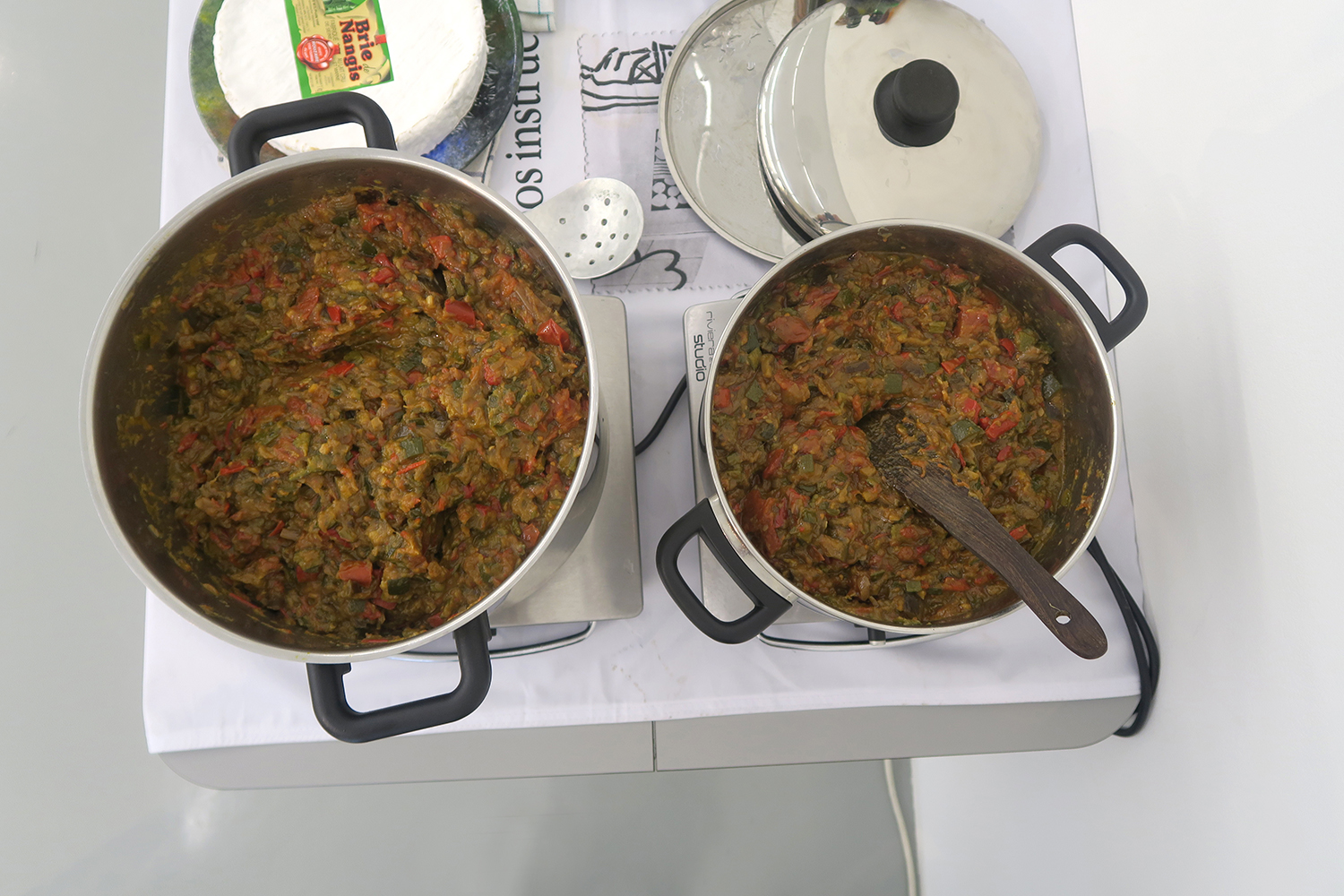 MENU
◊ Ratatouille
◊ Green hummus, mint and coriander
◊ 'Patouille' de Catherine, tuna cream with chives and lemon
◊ Beetroot, fresh goat cheese & basil cake
◊ Cheese platter
◊ Café, cigarette biscuit
◊ Organic breads by Mougel (Metz)
◊ Wines by Castelmaure (Corbières)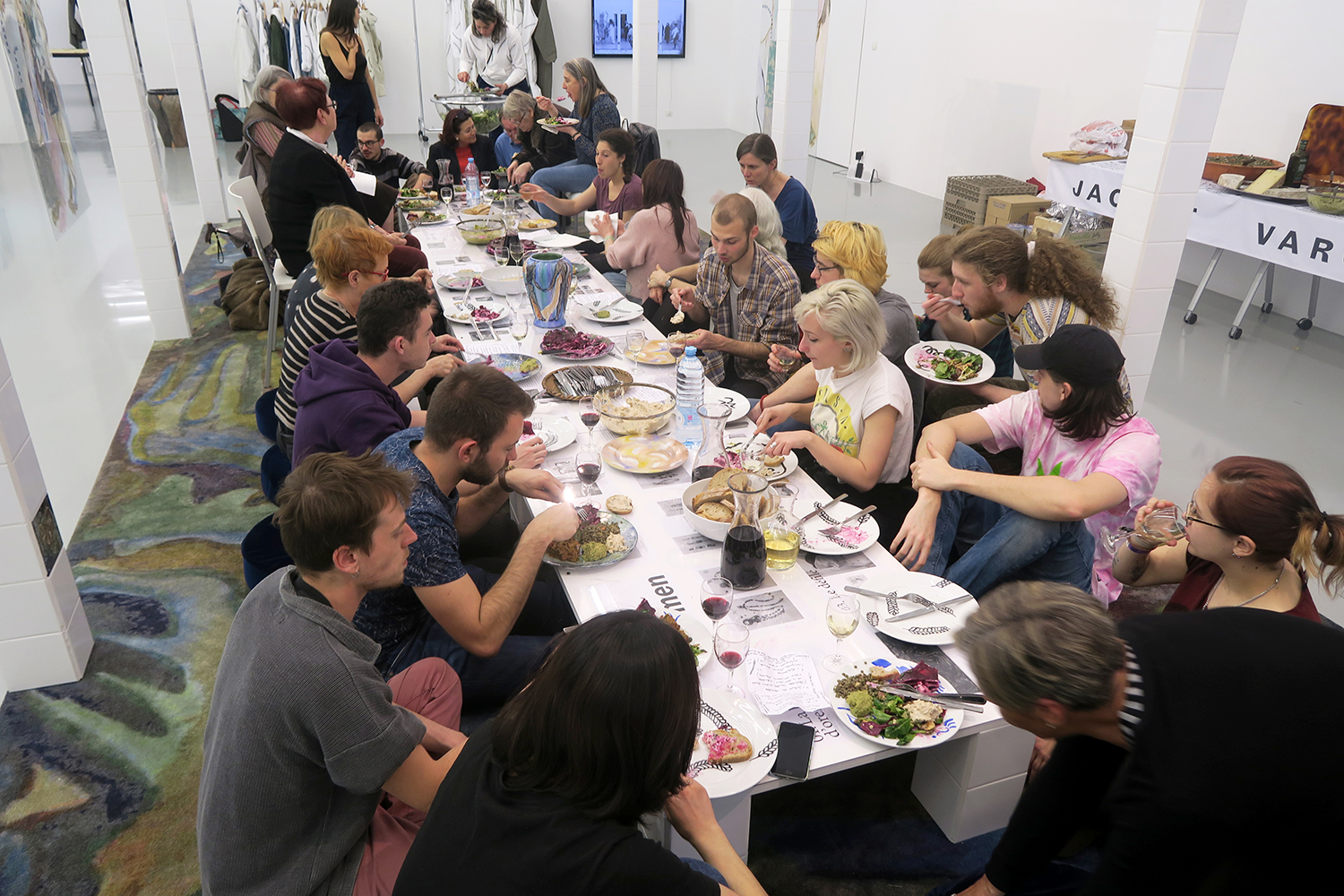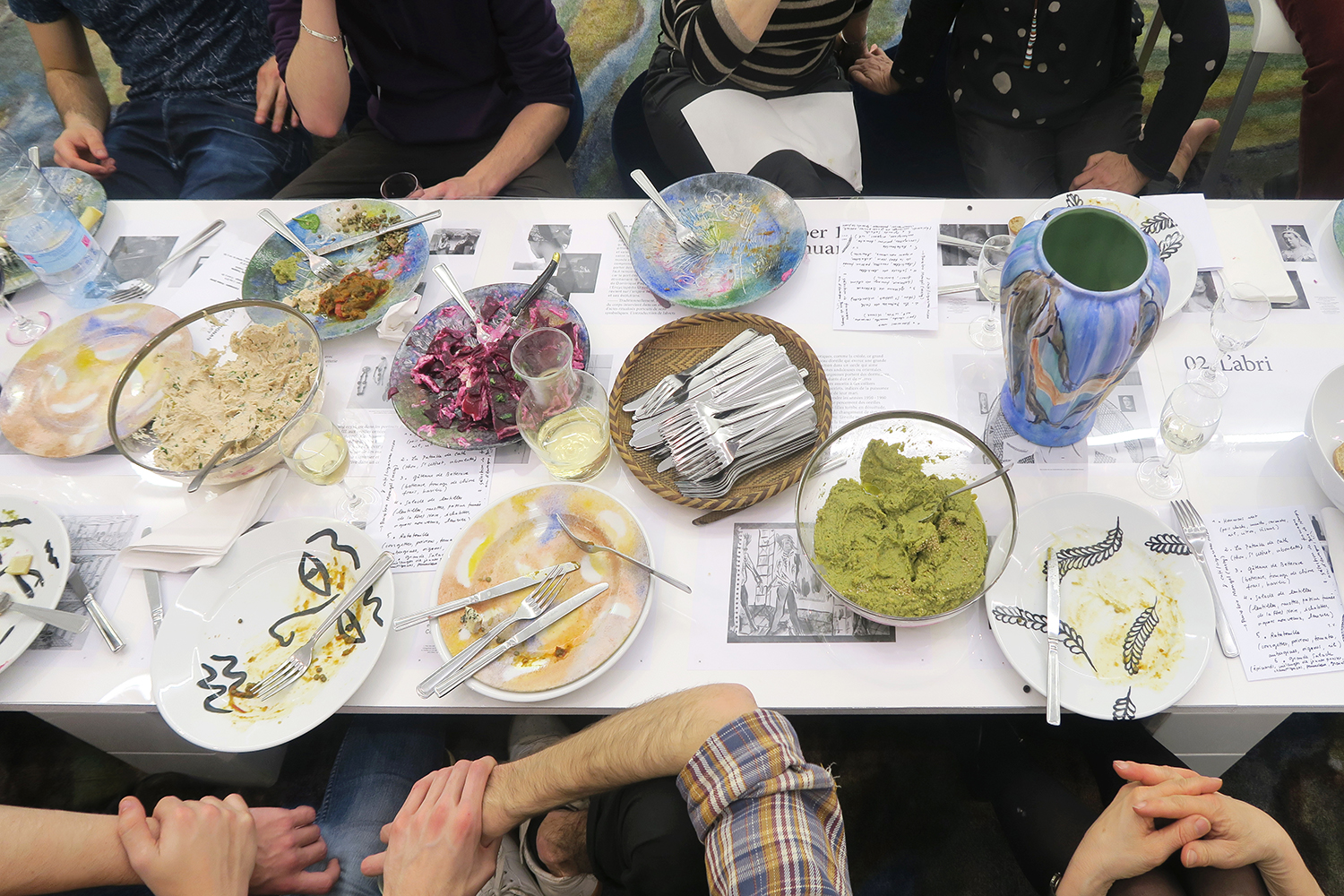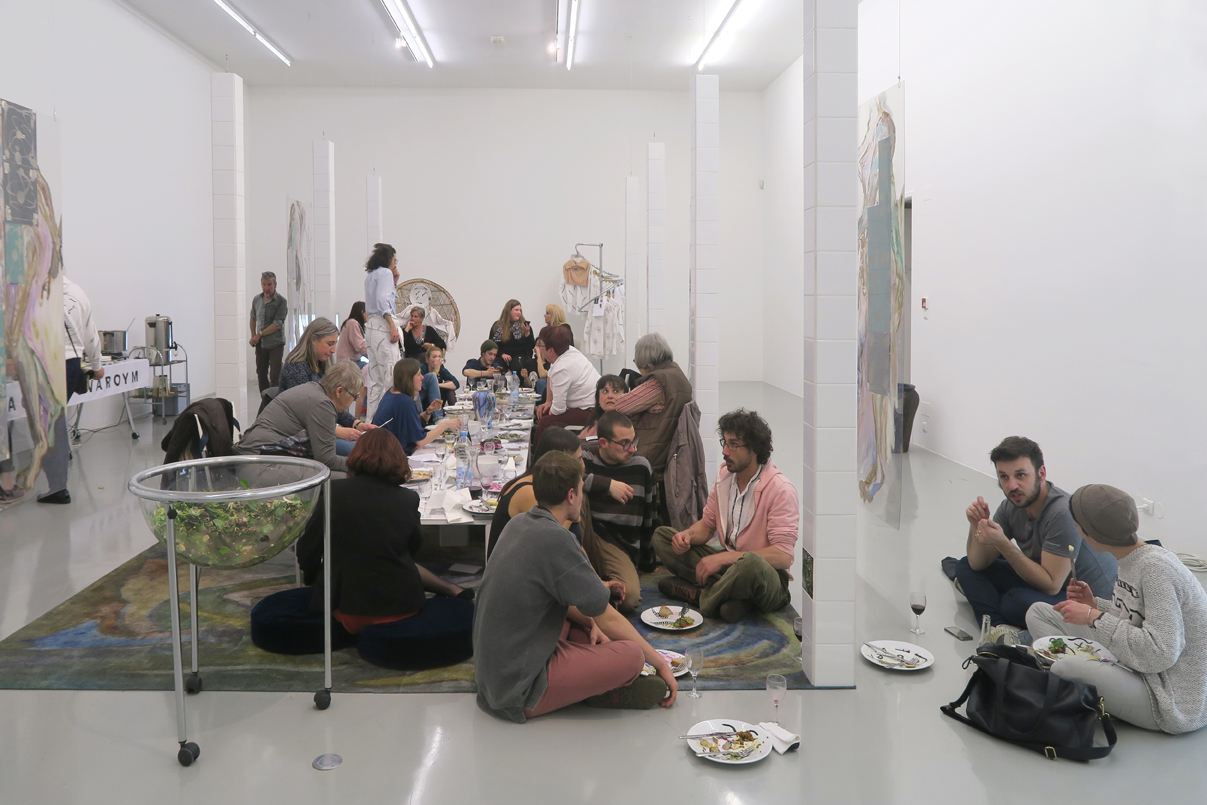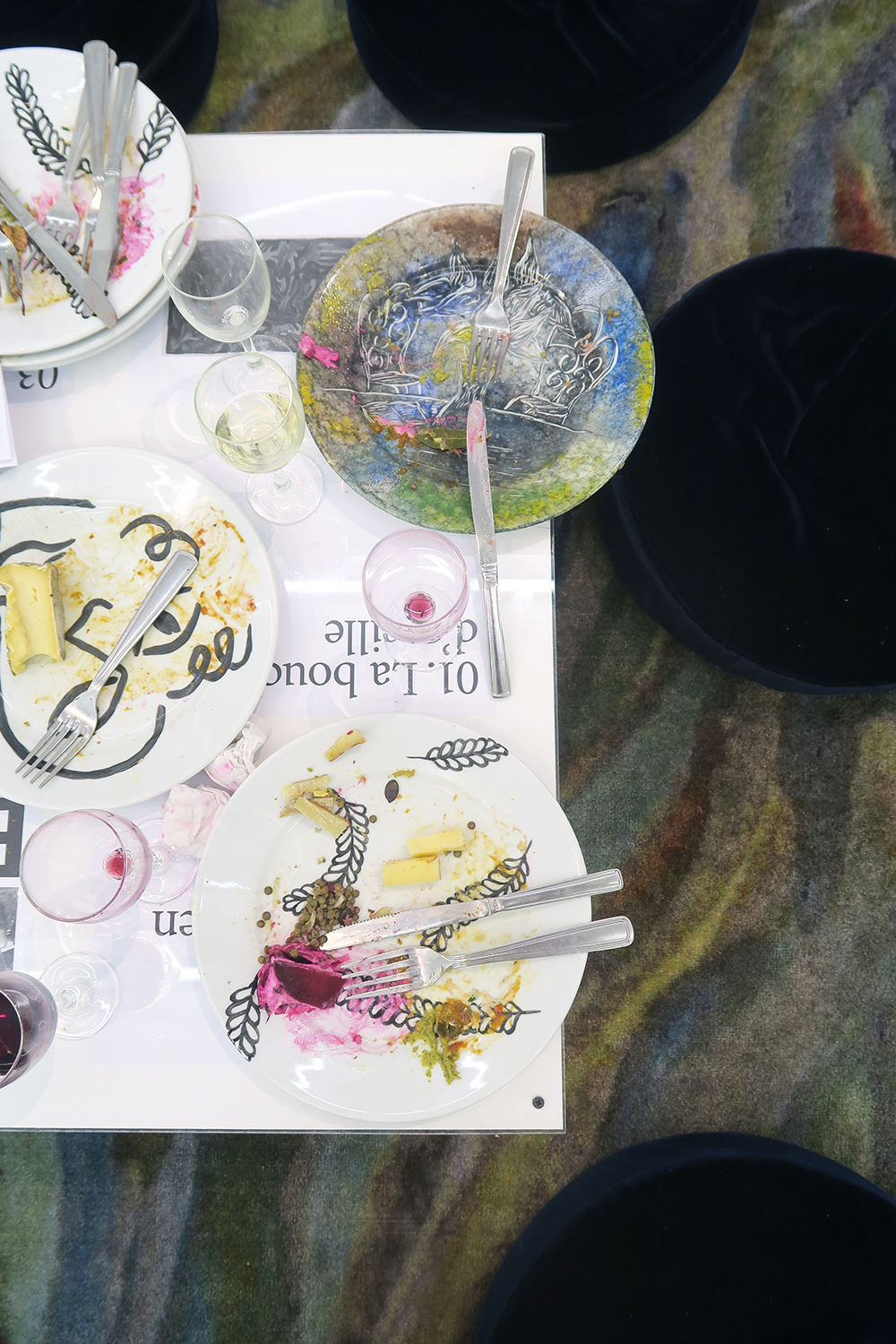 Photos © Fred Dott, Jacent
With Naama Arad, Jade Fourès-Varnier & Vincent de Hoÿm, Anja Kirschner & David Panos, Stefanie Knobel, Nicolas Party, Marie Voignier, Nicole Wermers, and artists of 49 Nord 6 Est – Frac Lorraine Collection, Alwar Balasubramaniam, Manon de Boer, Boris Ondreicka, Jiri Skala
You Remind Me of Someone constitutes the first artistic proposal by Fanny Gonella, recently appointed as the director of 49 Nord 6 Est–FRAC Lorraine, after having acted for four years as artistic director of the Künstlerhaus in Bremen (DE). Conceived as a prolog, an act of openness in view of getting acquainted, this collective exhibition takes the form of an encounter between two entities: Gonella's last project featured in Germany and the collection of 49 Nord 6 Est–FRAC Lorraine.
This group exhibition relies on mechanisms triggered by resemblance, mimicry, and reciprocity in order to explore our relationship to images in a world in which they multiply endlessly on a daily basis. The visual and gestural similarities between the works question affinities, elicit encounters, seek to find a common thread in this continuous flux. The exhibition proposes a conversation between two approaches to art at an intersection between works of young international artists and those from the emblematiccollection of this  site, which today is embarking on a new chapter.